In this Update:
Senator Tracy Pennycuick Takes Oath of Office to Represent 24th Senate District
PACT Act Claims Being Processed in the New Year
January 13 Deadline Approaching for Pennsylvanians to Review FCC Broadband Access Map for Accuracy
Utility Improvements Continue on Old Skippack Road Roundabout Project in Upper Salford Township
Senate Kicks Off 2023-24 Legislative Session
PA Farm Show Set for Jan. 7-14
Assistance Available for Organizations Aiding PA Veterans
New Initiative Supports County Home Repair Programs
Students Invited to Compete in Transportation Innovations Contest
Taking Time to Stand with Law Enforcement Officers
---
Senator Tracy Pennycuick Takes Oath of Office to Represent 24th Senate District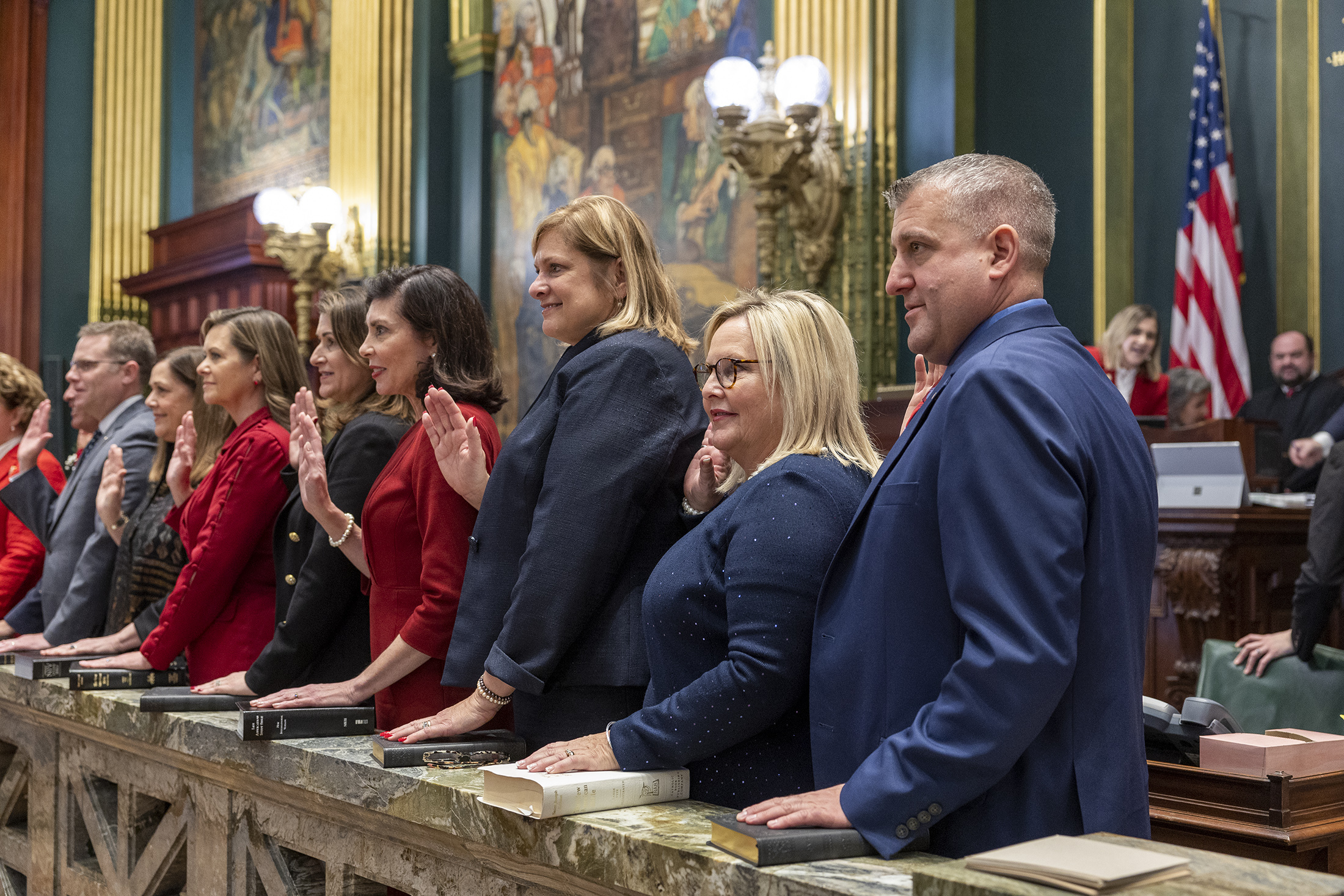 It is a tremendous honor to represent the citizens of Berks and Montgomery counties in the Senate, and I look forward to being their voice on issues that matter to them.
The 2023-2024 session promises to be a busy 2 years, and I'm ready to get to work! I look to advance any and all pieces of legislation that benefits all Pennsylvanian taxpayers and families.
Watch the swearing-in ceremony here: https://pasen.wistia.com/medias/3s8vp0ddkb
PACT Act Claims Being Processed in the New Year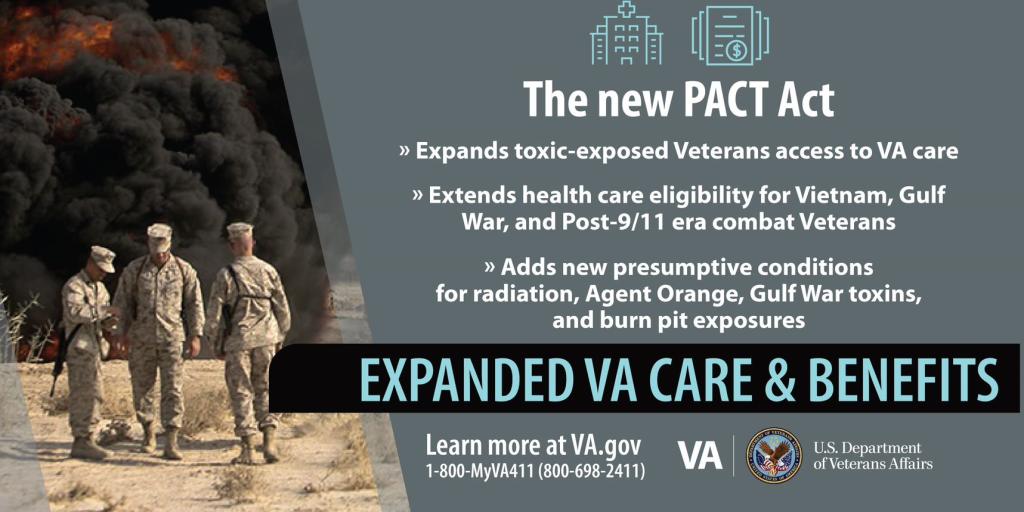 Jan. 1 marked the first day VA officials could begin processing all claims related to the PACT Act. Since the end of last summer, more than 176,000 veterans have submitted paperwork related to toxic exposure issues covered in the measure. In early December, VA Secretary Denis McDonough said that officials have been preparing for the increased workload for months, developing processes and procedures to make sure that all of the claims are handled as quickly as possible. Learn More
Concerns raised over continued rising cost of VA health record digitization
The VA electronic health records overhaul has been underway for five years, but events coming in the new year could decide whether the effort still has any future. The health records modernization project started in 2017 as a way to provide better care to troops and veterans throughout their lives. Implementation so far has been problematic. Government watchdogs now suggest the continued postponement of record deployments could be adding hundreds of millions of dollars to the cost of the project. This has some lawmakers questioning whether the project will be worth its final price tag. Learn More
New law will help certain survivors receive benefits faster
A new bipartisan law should speed up payments to hard-to-find survivors of recently deceased veterans. President Biden signed the Faster Payments to Veterans' Survivors Act into law on Dec. 27. When a veteran passes away, the surviving spouse or child is eligible to receive certain benefits. The VA often struggles to promptly identify, locate, and pay these families or beneficiaries. The legislation cuts the time in half that the VA has to pay life insurance benefits to survivors. Learn More
A comprehensive list of burn pit presumptive conditions
If you're diagnosed with a presumptive condition, you do not need to prove the medical nexus (connection) between your condition and your service to be eligible for VA compensation. There are 33 conditions on the current list of presumptive conditions related to burn pits. The VA added the first three (asthma, rhinitis, and sinusitis) in Aug. 2021 and expanded the list to include nine rare respiratory cancers in Apr. 2022. Twenty cancers and conditions were added to the list a year later when Congress passed the PACT Act. Learn More
January 13 Deadline Approaching for Pennsylvanians to Review FCC Broadband Access Map for Accuracy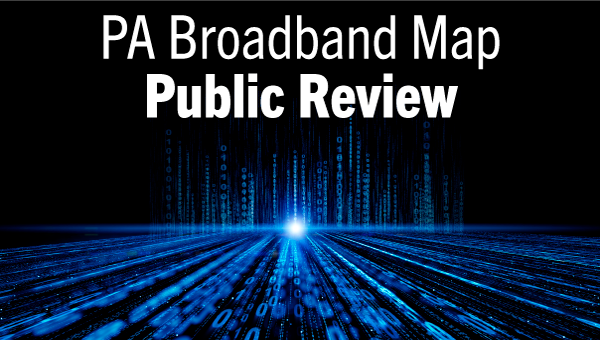 Pennsylvania Broadband Development Authority (Authority) Executive Director Brandon Carson is reminding Pennsylvanians of the approaching January 13, 2023 deadline to review the Federal Communications Commission's (FCC) broadband access map and help ensure high-speed internet access for all commonwealth residents.
"We need all Pennsylvanians to review the FCC's broadband access map and, if necessary, submit their challenge by the January 13 deadline so the commonwealth receives enough federal funding to expand broadband access," said Carson. "Making sure Pennsylvania has an accurate map is absolutely crucial to helping us close the digital divide."
The FCC's broadband access map shows all broadband serviceable locations across the United States where fixed broadband internet access service is or can be installed. The commonwealth's allocation of funding for broadband deployment under the federal infrastructure law is dependent upon the map being accurate. Pennsylvanians should visit the map to search for their home address to determine whether the information listed by the FCC is accurate.
Final Listening Session
The Authority is hosting one last broadband listening session:
Thursday, January 12, 2023 at 8:30 AM – PA Farm Show, Harrisburg
Hybrid listening session
In-person will be held at the PA Department of Agriculture Farm Show Complex & Expo Center, 2300 North Cameron Street, Susquehanna Room, Harrisburg, PA 17110
Public participation is encouraged virtually or in-person, but space is limited
Process to Challenge Inaccuracies in the FCC Broadband Map
Challenges to the map can include:
A location that meets the FCC's definition of a broadband serviceable location is missing from the map.
A location's broadband serviceability is incorrectly identified.
Information such as the address or unit count for the location is incorrect.
The location's placement (its geographic coordinates) is incorrect.
The Authority recently traveled across Pennsylvania to host listening sessions about the map and the process to challenge inaccurate information. Residents can find one of those pre-recorded sessions on DCED's YouTube channel.
Penn State Extension also partnered with the Authority to discuss the map and challenge process, and the presentation from those webinars can be found on DCED's website.
Pennsylvanians should challenge the map to help improve its accuracy by January 13, 2023. There are two ways to submit a challenge: by a single location, or in bulk. The location challenge can be completed by individual consumers utilizing the map itself. Bulk challengers will be required to use the Broadband Data Collection (BDC) platform to submit information to the FCC.
Additional information about the Consumer Challenge Process can be found on the FCC's website, and additional information on the Bulk Challenge Process can be found on the FCC's website, as well. A consumer may also challenge mobile data coverage through the FCC Speed Test App – a free application that can be downloaded from an Apple or Google Play Store.
Governor Tom Wolf announced the creation of the Authority in February 2022 to manage at least $100 million in federal aid to coordinate the rollout of broadband across Pennsylvania. The Authority was charged with creating a statewide broadband plan and distributing federal and state monies for broadband expansion projects in unserved and underserved areas of the commonwealth.
For more information about the Pennsylvania Broadband Development Authority, or the Department of Community and Economic Development, visit the Authority's website and be sure to stay up-to-date with all of our agency news on Facebook, Twitter, and LinkedIn.
Utility Improvements Continue on Old Skippack Road Roundabout Project in Upper Salford Township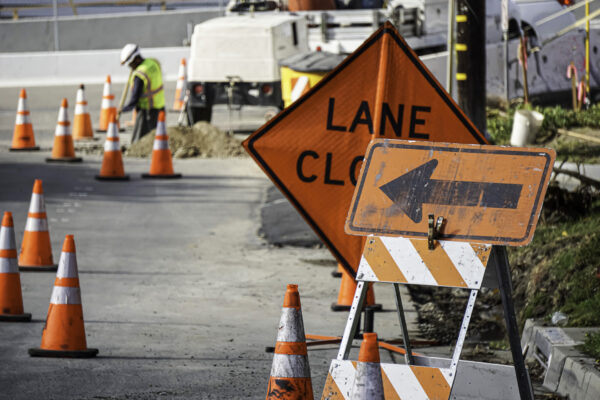 The Pennsylvania Department of Transportation (PennDOT) announced this week that utility construction will continue on the project to build a roundabout at the intersection of Old Skippack Road and Schwenksville Road/Shelly Road in Upper Salford Township, Montgomery County.
Motorists are advised of the following travel restriction:
Motorists are advised to allow extra time when traveling through the work area because backups and delays will occur. All scheduled activities are weather dependent.
Under this improvement project, PennDOT will construct a single-lane roundabout to enhance traffic flow through the intersection and install new drainage facilities and roundabout lighting.
The purpose of the project is to reduce angle crashes and vehicular speeds; increase sight distance; and improve congestion through the intersection.
Due to the nature of the construction, a traffic detour will be utilized once the project moves from utility construction to roadway construction.
Once roadway work begins, the contractor will implement a detour of Schwenksville Road/Shelly Road under Stage 1 construction. Stage 2 of construction will implement a detour of Schwenksville Road/Shelly Road and Old Skippack Road for a full intersection closure. During both closures, motorists will be directed to use Lederach Road, Haldeman Road, Salfordville Road, Route 113 (Harleysville Pike), and Route 63 (Main Street).
Allan Myers of Worcester, PA, is the general contractor on the $1.59 million project, which is financed with 100% federal funds. The entire project is expected to finish in the summer of 2023.
Motorists can check conditions on more than 40,000 roadway miles, including color-coded winter conditions on 2,900 miles, by visiting www.511PA.com. 511PA, which is free and available 24 hours a day, provides traffic delay warnings, weather forecasts, traffic speed information and access to more than 1,000 traffic cameras.
For a complete list of construction projects impacting state-owned highways in Bucks, Chester, Delaware, Montgomery and Philadelphia counties, visit the District 6 Traffic Bulletin.
Information about infrastructure in District 6, including completed work and significant projects, is available at www.penndot.pa.gov/D6Results. Find PennDOT's planned and active construction projects at www.projects.penndot.gov.
Subscribe to PennDOT District 6 news and traffic alerts at www.penndot.pa.gov/District6.
Follow PennDOT on Twitter and like the department on Facebook and Instagram.
Senate Kicks Off 2023-24 Legislative Session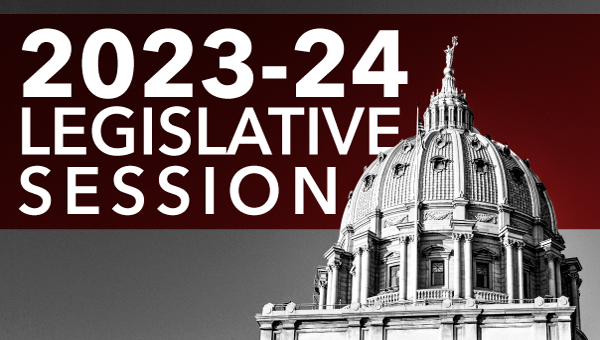 The Pennsylvania Senate convened this week for the start of the 2023-24 legislative session, which was highlighted by the swearing in of members.
The proceedings also included the formal election of the senate president pro tempore, as well as a vote on rules to govern the body for the next two years. The Senate will return to voting session Monday, Jan. 9. Still to come are announcements of committee chairs and member committee assignments for 2023-24.
Voters gave Senate Republicans a 28-22 majority in the November 2022 General Election.
PA Farm Show Set for Jan. 7-14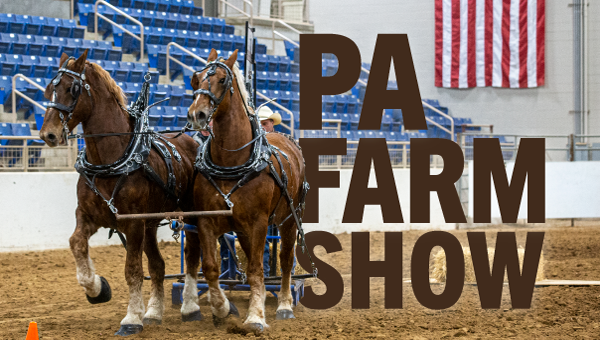 The 107th Pennsylvania Farm Show – the largest indoor agricultural exposition under one roof in the nation – takes place this Saturday to Jan. 14 in Harrisburg.
Admission is free. It features nearly 4,000 animals, 12,000-plus competitive events and exhibits, 245 commercial exhibits, and hundreds of educational and entertainment programs.
The visitor's guide will help you plan your day, with information on hours, parking, exhibitors, food and more. For over a century, the PA Farm Show has celebrated Pennsylvania's rich tradition of farming and agriculture's key role in the state economy.
Assistance Available for Organizations Aiding PA Veterans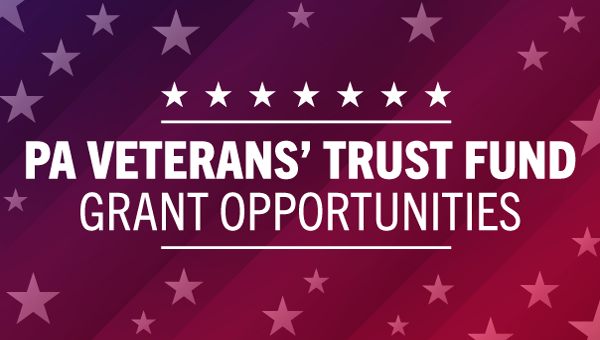 Nonprofits, veteran service organizations and county directors of veterans affairs have until Jan. 19 to apply for Pennsylvania Veterans' Trust Fund grants for programs and services benefiting Pennsylvania veterans.
Grants will be considered in the following areas:
New, innovative or expanded programs or services operated by the county directors of veterans affairs or the Pennsylvania Association of County Directors of Veterans Affairs. The areas of emphasis for applicants in this category are veterans outreach, transportation services and homelessness.
Veteran service organizations and nonprofit organizations with a mission of serving Pennsylvania veterans focusing on transportation services, behavioral health initiatives, homelessness, and employment and education.
The Veterans' Trust Fund is funded by Pennsylvanians who voluntarily donate when applying for or renewing driver's licenses, photo IDs or vehicle registrations; purchase Honoring Our Veterans or Honoring our Women Veterans license plates; or make private donations.
New Initiative Supports County Home Repair Programs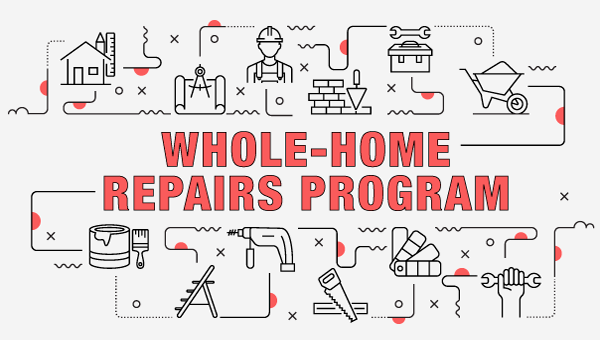 County governments can apply now for funding through the Whole-Home Repairs Program, which will provide eligible homeowners and landlords across the state with critical home repair and weatherization assistance.
The new program aims to help low- and moderate-income homeowners and small landlords with needed repairs up to $50,000, fight blight, improve energy efficiency in homes and provide construction-related workforce development.
To apply for funding, counties or designated nonprofits must submit an application online through the state Department of Community and Economic Development's Single Application for Assistance website by Jan. 31.
Students Invited to Compete in Transportation Innovations Contest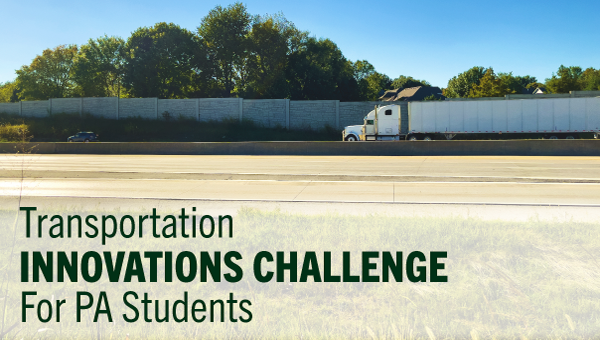 Students are invited to participate in the sixth annual PennDOT Innovations Challenge, which encourages students to use their problem-solving, creative and strategic-thinking abilities to resolve real-world transportation challenges in a competition among their peers.
For this year's challenge, students are asked to develop ideas to help address the shortage of commercial truck parking along major interstate corridors in Pennsylvania. Trucks parking on highway shoulders and ramps is common during overnight hours and presents a significant safety issue.
The Innovations Challenge is open to all students in grades 9-12, regardless of their school's learning model. Regional Innovations Challenge winners will be selected and invited to present their solutions to the PennDOT secretary and a panel of judges, who will determine the statewide cash prize winner. The submission deadline is Jan. 27.
Taking Time to Stand with Law Enforcement Officers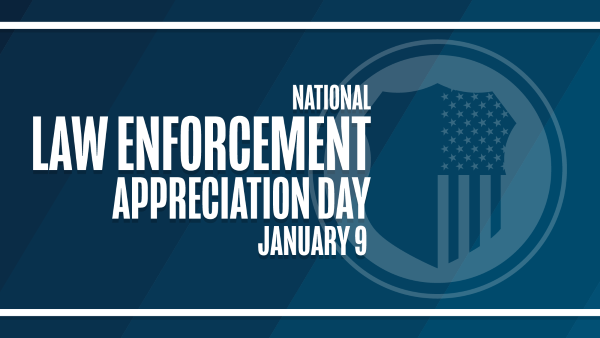 While lawmakers in Harrisburg and Washington, D.C. create laws, it's police officers who risk their lives enforcing them. On Law Enforcement Appreciation Day this coming Monday, I hope citizens take a moment to reflect on the dangerous and sometimes thankless job performed by those who protect and serve our communities.