In this Update:
Pennycuick OP-ED: Pennsylvania Must Join the Majority of States and Nations with Voter ID Laws
Pennycuick Proposes Expansion of State's Disabled Veteran Property Tax Exemption Program
Senator Pennycuick Visits Local Puppy Mill
Report Tracks College Savings Accounts in Rural and Urban Counties
How to File PA Income Tax Returns Online
Federal Fire, EMS Grant Program Closes Feb. 10
Educational Gratuity Program Helps Children of Fallen Military Members
Entries Accepted for Statewide "Art of the State" Exhibition
Watch PA Wildlife Anytime from Home
---
Pennycuick OP-ED: Pennsylvania Must Join the Majority of States and Nations with Voter ID Laws
Pennsylvania's failure to enact a key component of election integrity has put it behind not only a vast majority of states and most developed countries, but behind many developing nations as well.
The lack of a voter ID requirement in our commonwealth is even more frustrating because an overwhelming number of citizens polled have voiced support for this commonsense measure.
The Pennsylvania Senate recently acted to remedy this embarrassing situation by passing a proposed constitutional amendment that would allow voters to finally decide the issue themselves. Implementing these voter verification standards will help weed out any bad actors and ensure legal, legitimate votes are the only votes that are counted.
Election security is not a one-party issue. Many claims have been filed in courts by both Democrats and Republicans throughout the years, questioning the validity of voters. The goal of this is to erase those concerns.
Every excuse used to block this rational election reform has been shown to be false. Requiring proof of identification before voting does not suppress turnout, and acceptable IDs are not difficult to obtain.
Opponents of voter verification proposals have made false claims that the legislation would reduce voter turnout and have a disproportionate impact on African American and other minority voters.
This is strictly not true. In some cases, the opposite has been true.
For instance, when photo ID was added as a requirement in Georgia, overall turnout and African American turnout went up, not down. Academic studies and large surveys conducted of non-voters by both liberal and conservative entities consistently show voter ID laws don't keep people from voting regardless of their age, sex, race, income and education.
Most developed countries, and many developing ones, have voter photo ID requirements. They also have higher voter turnout than the United States.
In fact, voter ID requirements are the norm around the world. All 27 European Union countries require photo identification for voting. Mexico and Columbia require government-issued biometric IDs to vote.
Canada requires voter ID, which must be a driver's license, or any other card issued by a Canadian government with photo, name and current address. If the individual doesn't have one of those, the voter must present at the polls at least two pieces of ID with his or her name and at least one current address such as a birth certificate and a residential lease.
IDs are not difficult to obtain. Voters have 15 ID options approved by the Pennsylvania Department of State. Any individual who does not possess a valid form of ID could receive one at no cost to ensure no voter is prevented from participating in the election process.
Nationally, the calls for voter ID come from Democrats and Republicans alike. The 2005 Bipartisan Commission on Federal Election Reform, co-chaired by former President Jimmy Carter, a Democrat, and former Secretary of State James Baker, a Republican, recommended voter identification in its final report.
Former President Carter said requiring voters to show photo identification at the polls was just as "practical" as the many other ID requirements of daily life. "Americans have to remember you have to have the equivalent to what we're requiring to cast a ballot to cash a check or board a plane," he noted.
A Franklin and Marshall College poll found that 74% of Pennsylvanians support requiring voters to present identification to vote. A Monmouth University poll found that 80% of Americans favor voter ID nationwide.
If voter ID is not a barrier to voting and the people want it, why does Pennsylvania remain so out of step on this issue? The first obstacle was former Gov. Tom Wolf. The General Assembly passed a voter ID requirement in 2021, but the governor vetoed it.
Unwilling to let the voice of the people fall on deaf ears, lawmakers in the previous legislative session passed a proposed constitutional amendment that would bypass the governor and send the question straight to the voters as a ballot question.
Constitutional amendments must be passed in two consecutive legislative sessions before they can go before the voters. The Senate did so this month, sending the measure to the House of Representatives, which also needs to pass the proposal in order to have the question placed on the ballot.
Voting is a cherished right. Confidence in our elections is vital to holding our good and decent republic together. Unfortunately, polls in recent years indicate that more than half of voters in Pennsylvania question the outcome of elections. This cannot go unaddressed.
The House of Representatives should pass voter ID legislation immediately and let the voters decide in this year's primary election.
Pennycuick Proposes Expansion of State's Disabled Veteran Property Tax Exemption Program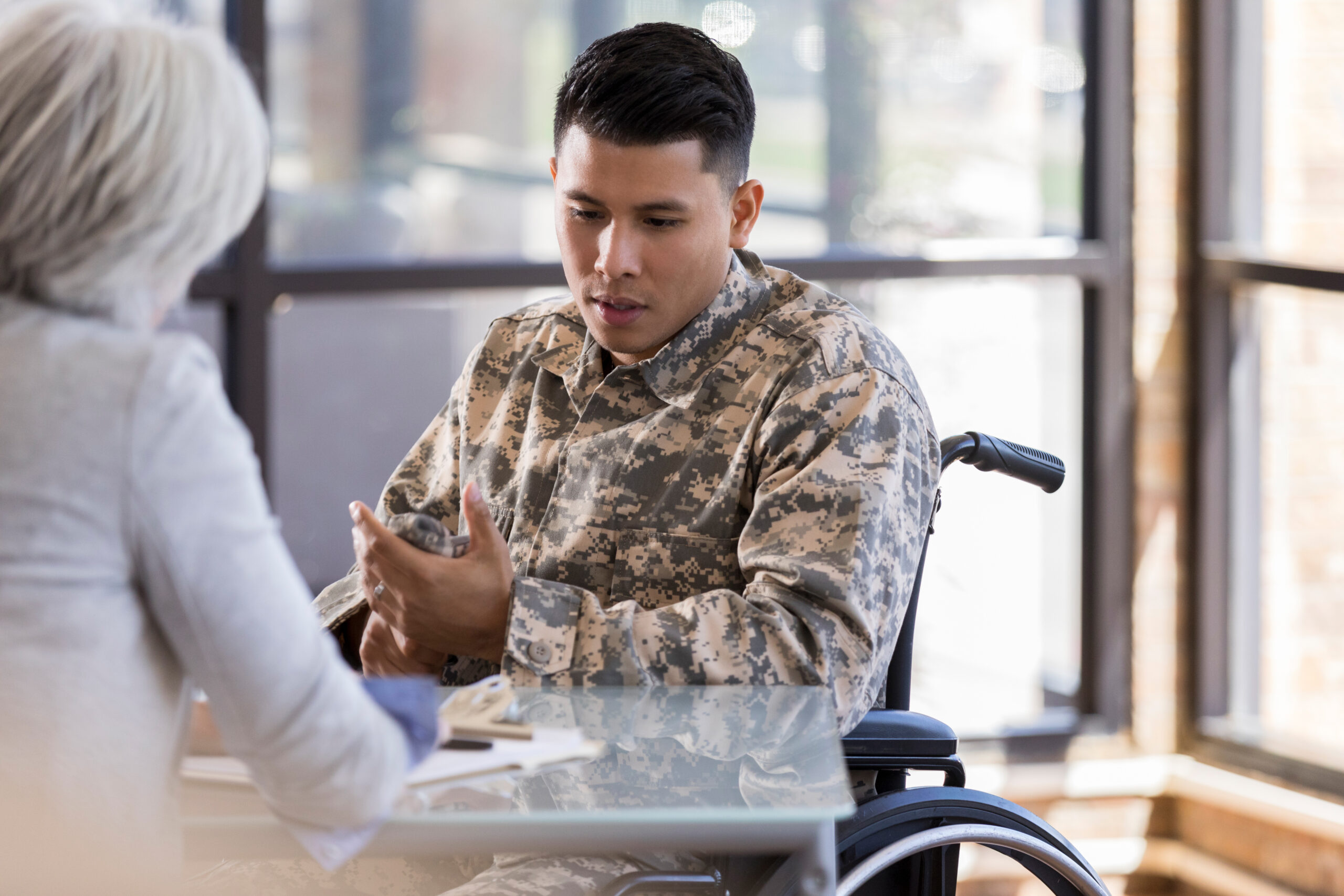 Sen. Pennycuick introduces legislation aimed at expanding eligibility for Pennsylvania's 100% Disabled Veterans Property Tax Exemption program, in efforts to help disabled veterans stay in their homes.
"As a veteran, a primary focus of mine has been to ensure that those who have served honorably in our nation's armed forces, receive the care and benefits they earned and deserve," Sen.Tracy Pennycuick said. "As a grateful nation, we owe those who have become disabled in the line of duty the fundamental promise that they will remain in their homes. But for many of these heroes, property taxes threaten this right. I believe that this measure is a direct way to expand much needed relief to some of our state's most deserving heroes."
SB194 looks to amend current law to exclude federal VA Aid and Attendance benefits as income when calculating eligibility for the state's 100% Disabled Veterans' Property Tax Exemption program.
VA Aid and Attendance is a federal program designed to provide assistance to disabled veterans-some of our state's most vulnerable-with daily activities so that they can remain in their homes. The benefit can be used to pay for everyday functioning, care services, medication management and renovations to their residence to best accommodate their disability. Currently, this pass-through benefit is calculated as part of a disabled veteran's income, preventing some from qualifying.
As property taxes have continued to rise, vulnerable disabled veterans, some of whom have the greatest need for the property tax exemption, have been disproportionately impacted.
"We owe the brave men and women who put their lives on the line in defense of our country a debt of gratitude that can never truly be repaid," said Sen. Pennycuick. "When those servicemen and women are injured in the line of duty, we as a grateful state need to ensure that they receive the proper aid and benefits that they deserve."
The bill has been referred to the Senate Veterans Affairs and Emergency Preparedness Committee.
Senator Pennycuick Visits Local Puppy Mill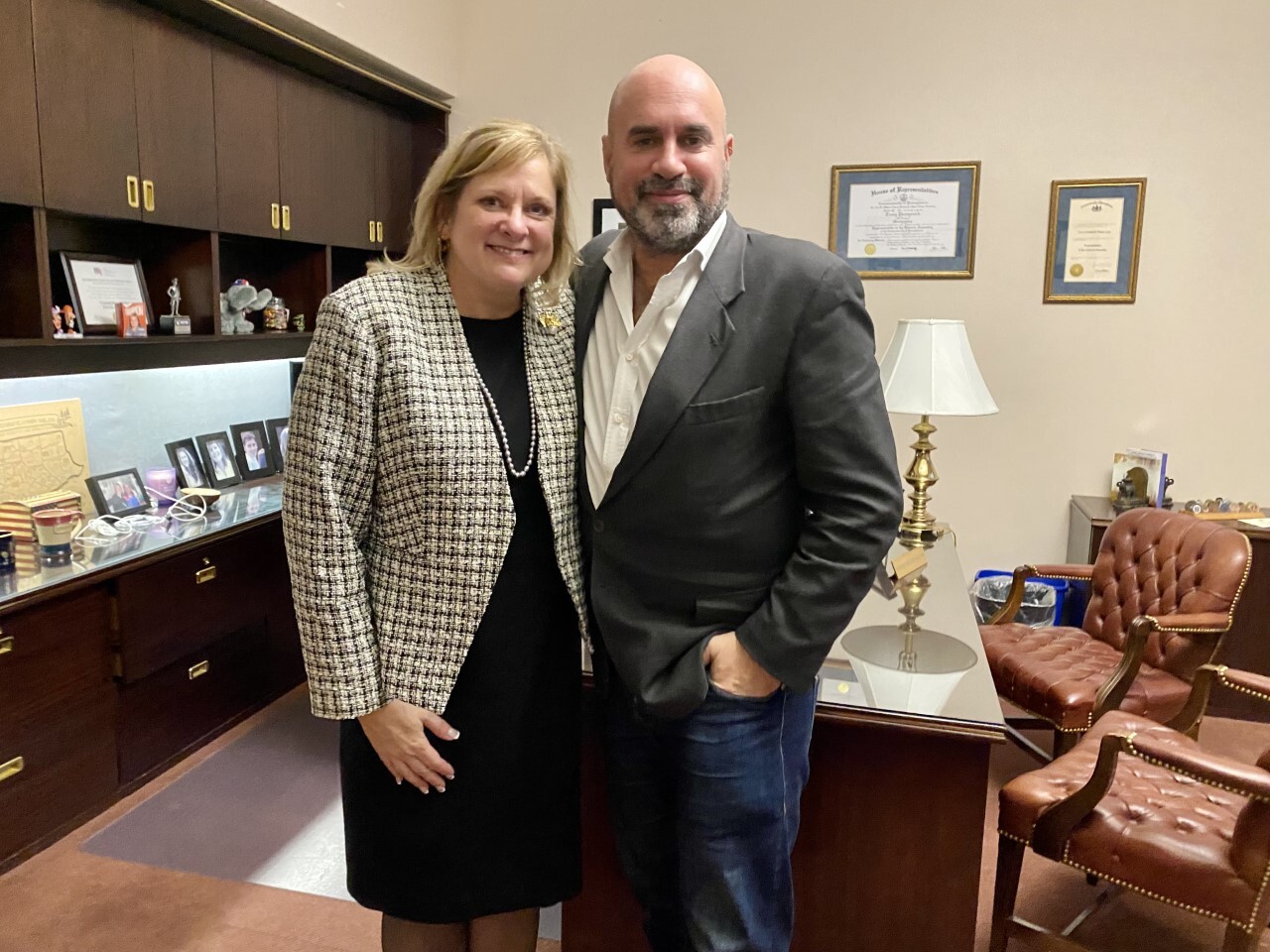 It was an emotional start to my week as I visited a local puppy mill, where I picked up 6 breeding dogs. These dogs have endured many unpleasantries one can only image and are counting on those for help to overcome their horrible experience.
Through my experience, I was able to sit down with multi award winning vet and author, Marc Abraham OBE. We discussed puppy mills, dog rescue and the urgent need for Victoria's Law in Pennsylvania. This law would drive the Pennsylvania pet market towards more humane sources like shelters, rescues and responsible breeders. Ultimately, stopping the sale of puppy mill dogs in pet stores.
A special thank you to all those who have undertaken the journey of adopting an abused animal and showing them the respect and love they deserve.
Report Tracks College Savings Accounts in Rural and Urban Counties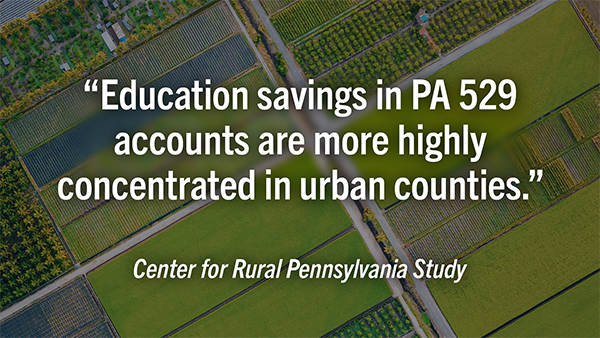 A new report from the Center for Rural Pennsylvania and the Pennsylvania Treasury Department evaluated trends in post-secondary education savings accounts, also known as PA 529 accounts.
PA Treasury offers two PA 529 plans: the PA 529 Guaranteed Savings Plan (GSP), which allows families to save at today's tuition rates to meet tomorrow's tuition costs, and the PA 529 Investment Plan (IP), which offers a variety of investment options.
The report examined differences between rural and urban Pennsylvania beneficiaries in the amount of savings, consistency of contributions and types of accounts opened. Key findings:
Education savings in PA 529 accounts are more highly concentrated in urban counties.
More than 60% of all contributions in PA 529 accounts between January 2018 and March 2022 went to Investment Plan accounts in urban counties.
A sharp increase in contribution amounts occurred in the third and fourth quarters of 2021, with Investment Plan contributions rising more than 30% from inflation-adjusted prior-year values.
Rural beneficiaries received an average $56 less per quarter than their urban counterparts – even after controlling for income, education and age.
The Treasury Department is increasing rural outreach to promote college savings. You can watch a discussion of the findings here.
How to File PA Income Tax Returns Online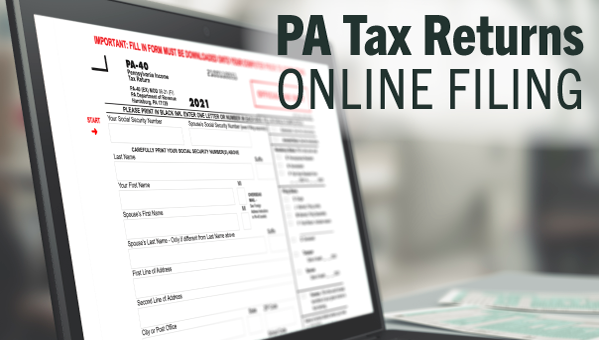 Tax-filing season has opened, and the state Department of Revenue reminds taxpayers of the free online option to file their Pennsylvania personal income tax returns: mypath.pa.gov.
Taxpayers do not need to create a username or password to perform many functions in myPATH. That includes filing the Pennsylvania Personal Income Tax Return (PA-40), making a payment, responding to department requests for information and checking the status of a refund.
The deadline to submit 2022 personal income tax returns is April 18. Personal income tax assistance is also available through the department's Online Customer Service Center and by calling 717-787-8201 between 8:30 a.m. and 5 p.m., Monday through Friday. Taxpayers may also visit a Department of Revenue district office for state personal income tax filing assistance.
Federal Fire, EMS Grant Program Closes Feb. 10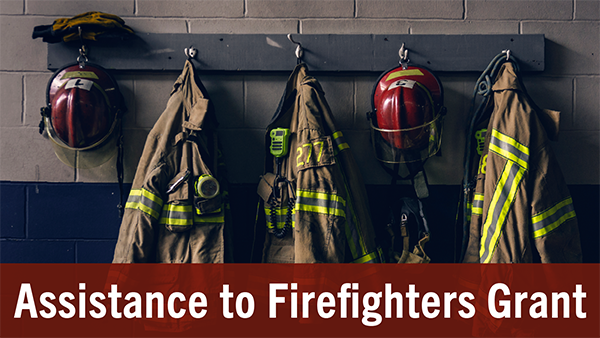 Fire departments and non-affiliated EMS organizations have until Feb. 10 to apply for federal grants for equipment, protective gear, emergency vehicles, training and other resources.
Administered by the Federal Emergency Management Agency, the Assistance to Firefighters Grants Program helps firefighters and other first responders obtain critically needed resources necessary for protecting the public and emergency personnel from fire and related hazards.
Fire and EMS organizations can find an application checklist, a rundown of recent program changes, Frequently Asked Questions, videos and more here.
Educational Gratuity Program Helps Children of Fallen Military Members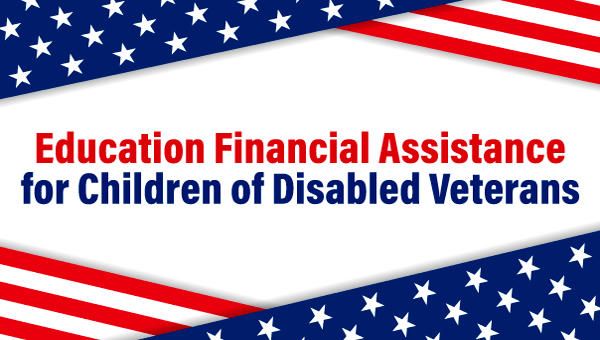 We owe a debt of gratitude to Pennsylvanians who served in the military, especially those disabled or killed during conflict. Part of paying that debt is helping to care for the impacted families.
The Educational Gratuity Program provides education financial assistance for children of honorably discharged veterans with service-connected disabilities who served during war or armed conflict, or children of veterans who died during war or armed conflict.
Children of eligible veterans must be between the ages of 16 and 23, living in Pennsylvania five years prior to application and attend a school within the commonwealth. You can read more about eligibility and applying here.
Entries Accepted for Statewide "Art of the State" Exhibition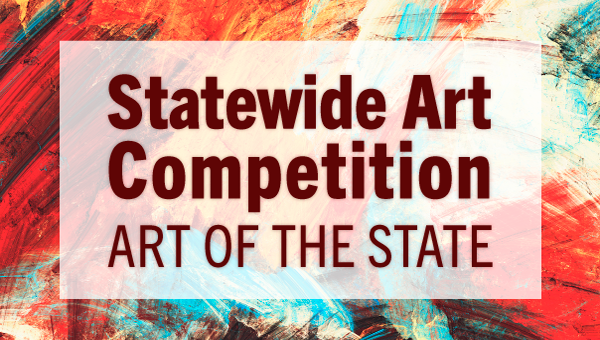 Artists and craftspeople are invited to submit applications to show their work in the 56th annual "Art of the State" exhibition.
"Art of the State" is a juried exhibition open to Pennsylvania residents at least 18 years of age. Artists will compete in five categories: painting, work on paper, sculpture, craft, and photography and digital media. Entries must be submitted online. Additional information and the link to enter are available at statemuseumpa.org/artofthestate. The application deadline is May 5.
More than $4,000 in cash awards will be presented. "Art of the State" is scheduled to open to the public at The State Museum on Sept. 10.
Watch PA Wildlife Anytime from Home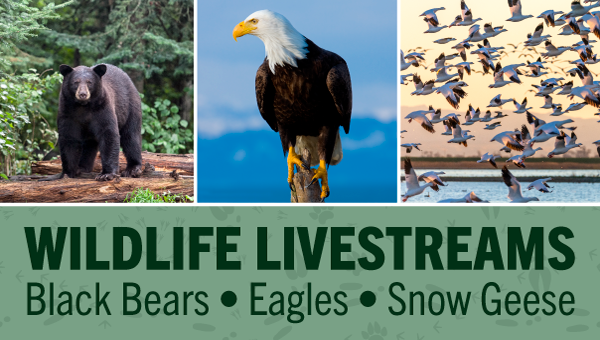 You can watch black bears, eagles and snow geese this winter through the Pennsylvania Game Commission's round-the-clock livestreams.
A new 24-7 livestream from a black bear den in Pike County brings to four the number of livestreams the Game Commission plans to run into the spring of 2023. Also showing are the Farm Country Eagle Livestream, which provides a bird's-eye view into a long-established nest in a giant sycamore overlooking scenic farmland, the popular Hanover, Pa. Eagle Livestream and the agency's Snow Goose Livestream capturing the migratory action at Middle Creek Wildlife Management Area.
Pennsylvania's black bears usually are born in January and begin walking in about eight weeks. They leave the den when three months old. Bald eagles typically lay eggs in mid-February and the eggs hatch in mid- to late March. Snow goose migration typically peaks at Middle Creek from mid-February to March.