In this Update:
Breast Cancer Bill Passes PA Legislature
Kratom Consumer Protection Act
UPV Chamber Legislative Luncheon Invite
Grand View Health Hospital Open House
Pennsylvania National Guard Meet & Greet
Berks Career and Technical Center-East Campus
Ursinus College Student Visit
Shapiro Administration Extends LIHEAP Season to May 12
Senate Passes Bill to Protect Newborns
Increasing Accountability and Disaster Response Capability
Senate Votes to Protect Seniors from Financial Exploitation
Broadband Grant Program Opens May 10
Free Tick Testing for All Pennsylvanians
Call Before You Dig
---
Breast Cancer Bill Passes PA Legislature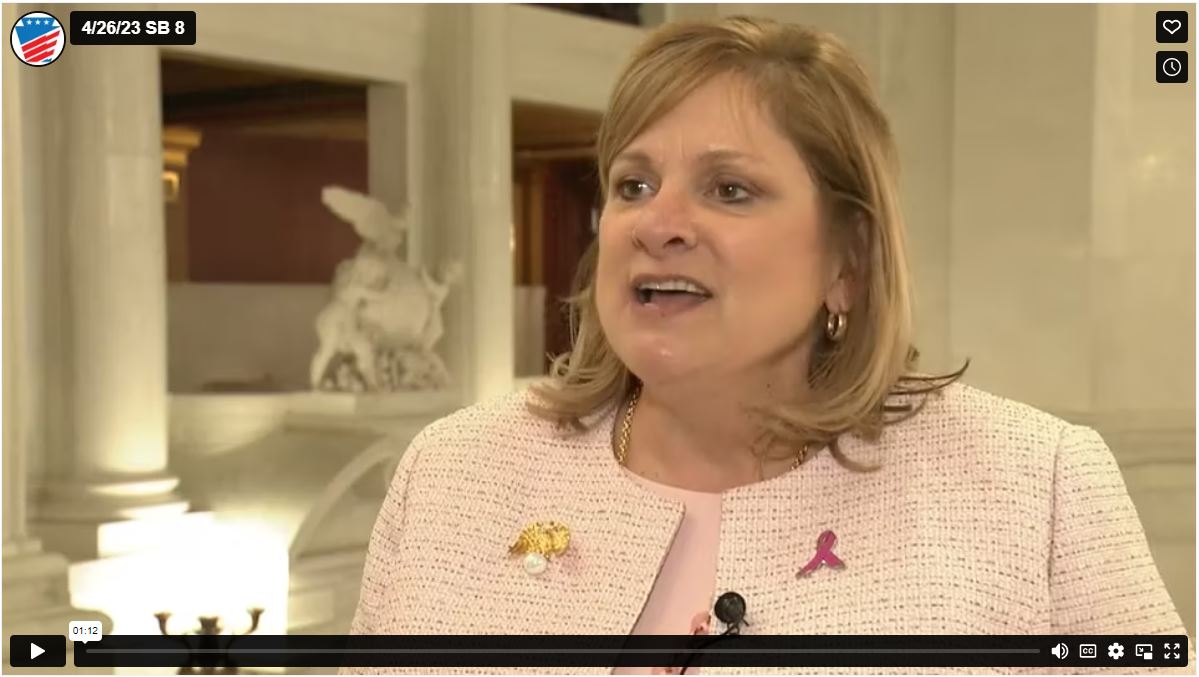 Wednesday (4/26), was an historic day for Pennsylvania as the legislature passes a bill first of its kind in the country that will remove all cost barriers for advance screening for breast cancer. As a proud co-sponsor of this bill, I thank everyone for their overwhelming support! This bill will now go before the Governor to be enacted into law. Read more about Senate Bill 8.
Kratom Consumer Protection Act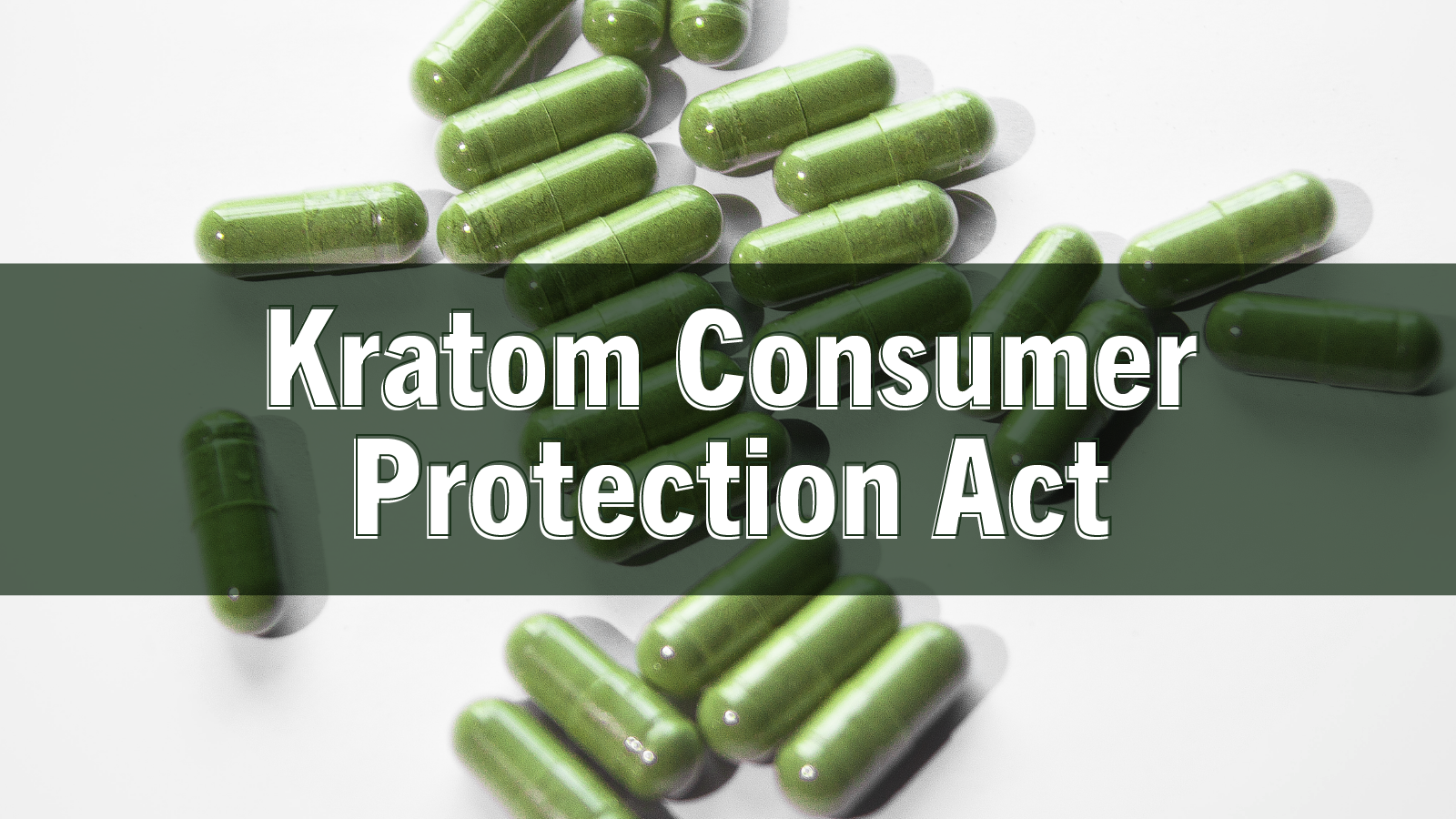 This week, I introduced a Kratom Consumer Protection Act that will prohibit the sale of hallucinogenic and potentially addictive substance to children and provide a regulatory framework to protect consumers. Kratom is a legal substance that is readily available and commonly sold as a pill, capsule or extract in many convenience stores across Pennsylvania. There are very few laws currently on the books that govern this potentially dangerous substance. This commonsense measure I am proposing will help to put regulatory guardrails on this substance, prevent purchases by minors and ensure that consumers know exactly what is in the product they are buying.
Read more about my bill here.
UPV Chamber Legislative Luncheon Invite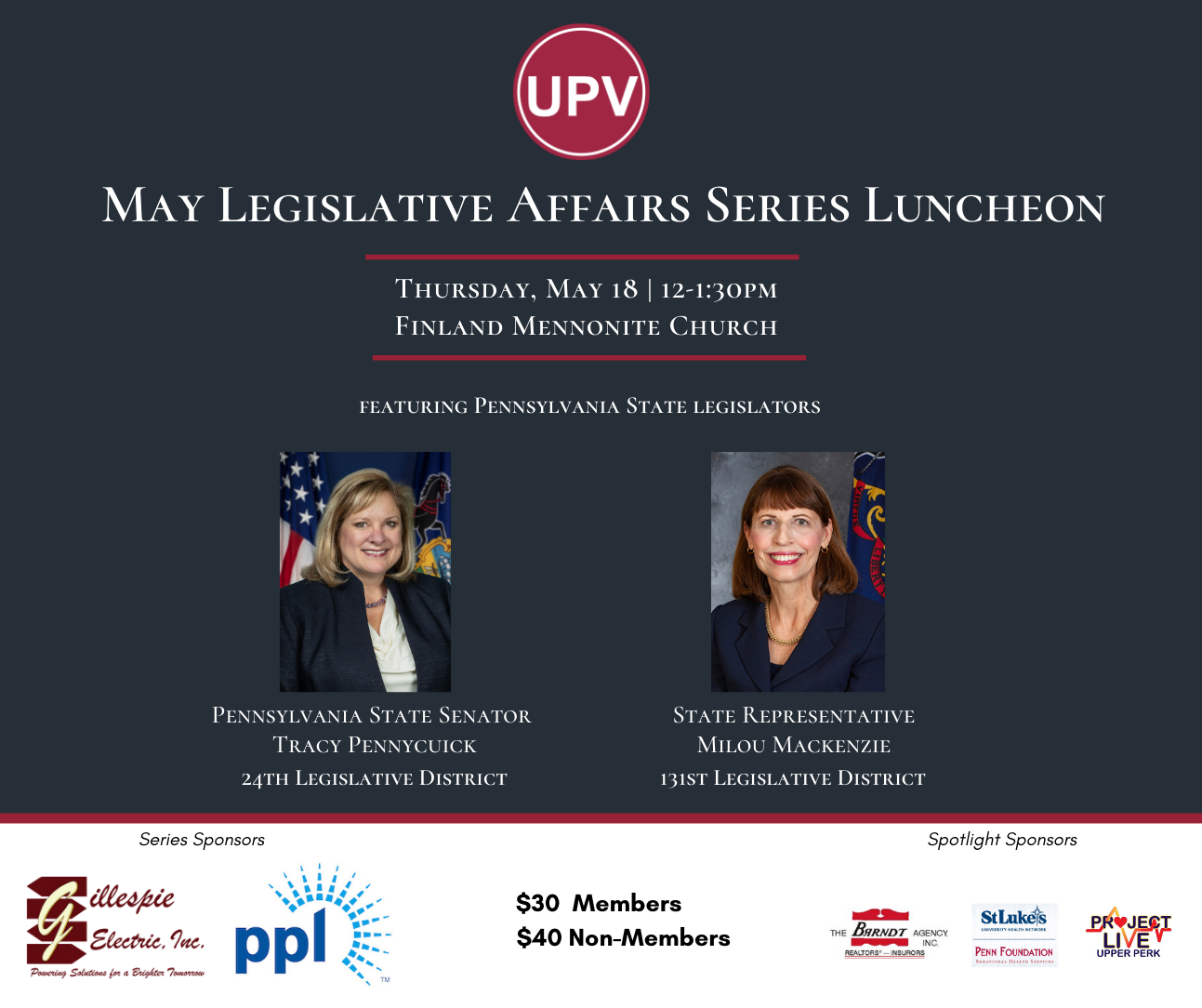 The Upper Perkiomen Valley Chamber of Commerce will be hosting a Legislative Affairs Luncheon, Thursday May 18, where State representative Milou Mackenzie and I will be providing an overview of political issues related to business. Interested in attending? Sign up today by visiting the UPV Chamber website.
Grand View Health Hospital Open House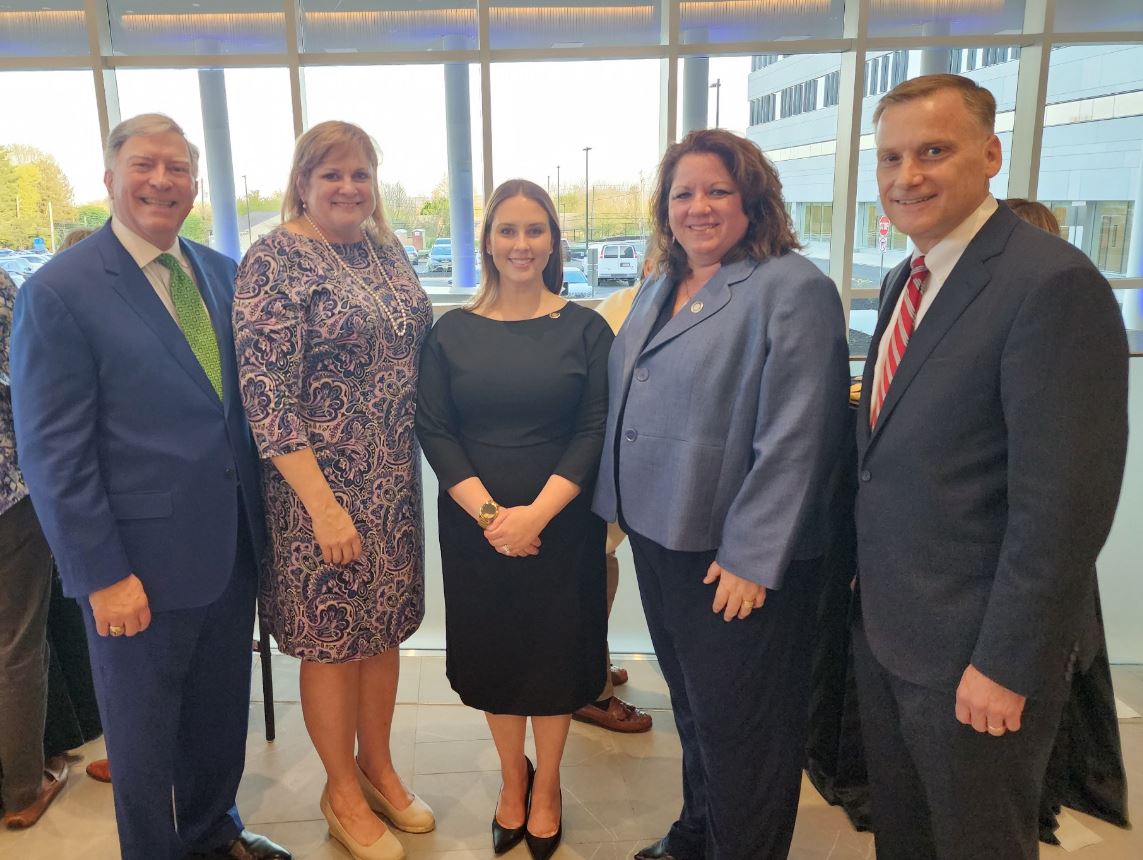 Friday (4/21), I attended Grand View Health Hospital Open House before their official opening on Monday, April 24. The newly constructed Main Entrance to Grand View Hospital is a six-story hospital addition that will be opening in phases throughout the spring. Through this state-of-the-art facility Grand View Health is able to expand their clinical services and ensure the utmost care to our communities. I was thrilled to have seen the finished project. Learn more about the Pavilion here: https://www.gvh.org/pavilion
Photographed from left to right: Chief Operating Officer Mark Horne, Senator Pennycuick, PA State Rep. Shelby Labs, PA State Rep. Donna Scheuren, President and CEO Doug Hughes.
Pennsylvania National Guard Meet & Greet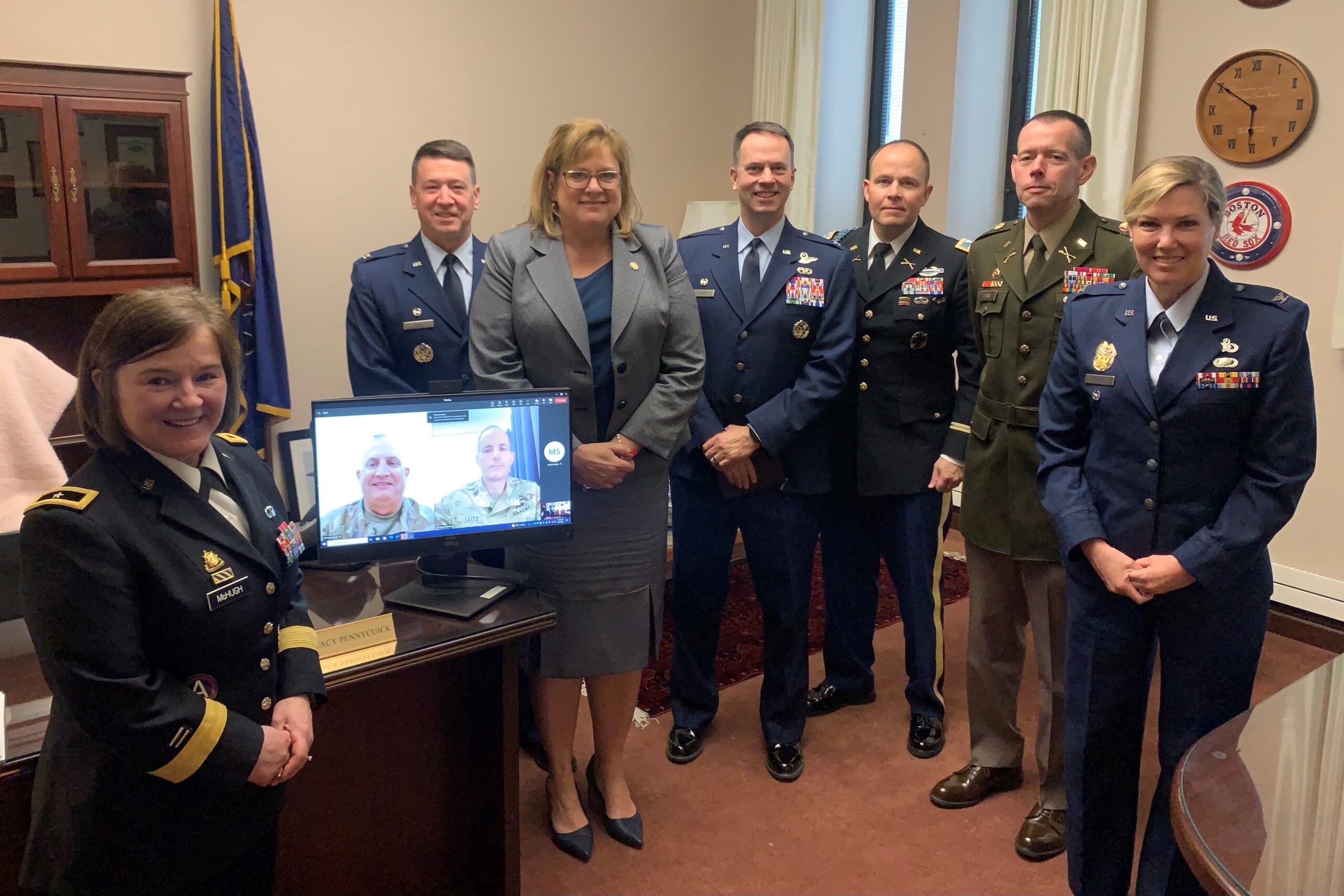 Monday (4/24), I had the distinct honor and pleasure to meet with the leadership of our Pennsylvania National Guard. We discussed many topics including incentivizing recruitment, retention and how we can better support our National Guard members. The Pennsylvania National Guard has both a state and a federal mission. Our state mission is to protect life and property, maintain peace and order and provide civil defense here at home. Guard Soldiers have also provided humanitarian relief, led peacekeeping missions, and deployed thousands of soldiers at home and abroad to fight the war against terrorism. We are sincerely grateful for all of our service members.
Pictured left to right with me are Brigadier General Laura A. McHugh, Colonel Edward J. Fink, Colonel Deane E. Thomey, Colonel Robert C. Jorgensen, Colonel Jon D. Farr, Colonel Rebecca A. Gray.
Pictured on the computer screen are Brigadier General Jeffrey S. Heasley and Colonel Reece J. Lutz who are both currently deployed.
Berks Career and Technical Center-East Campus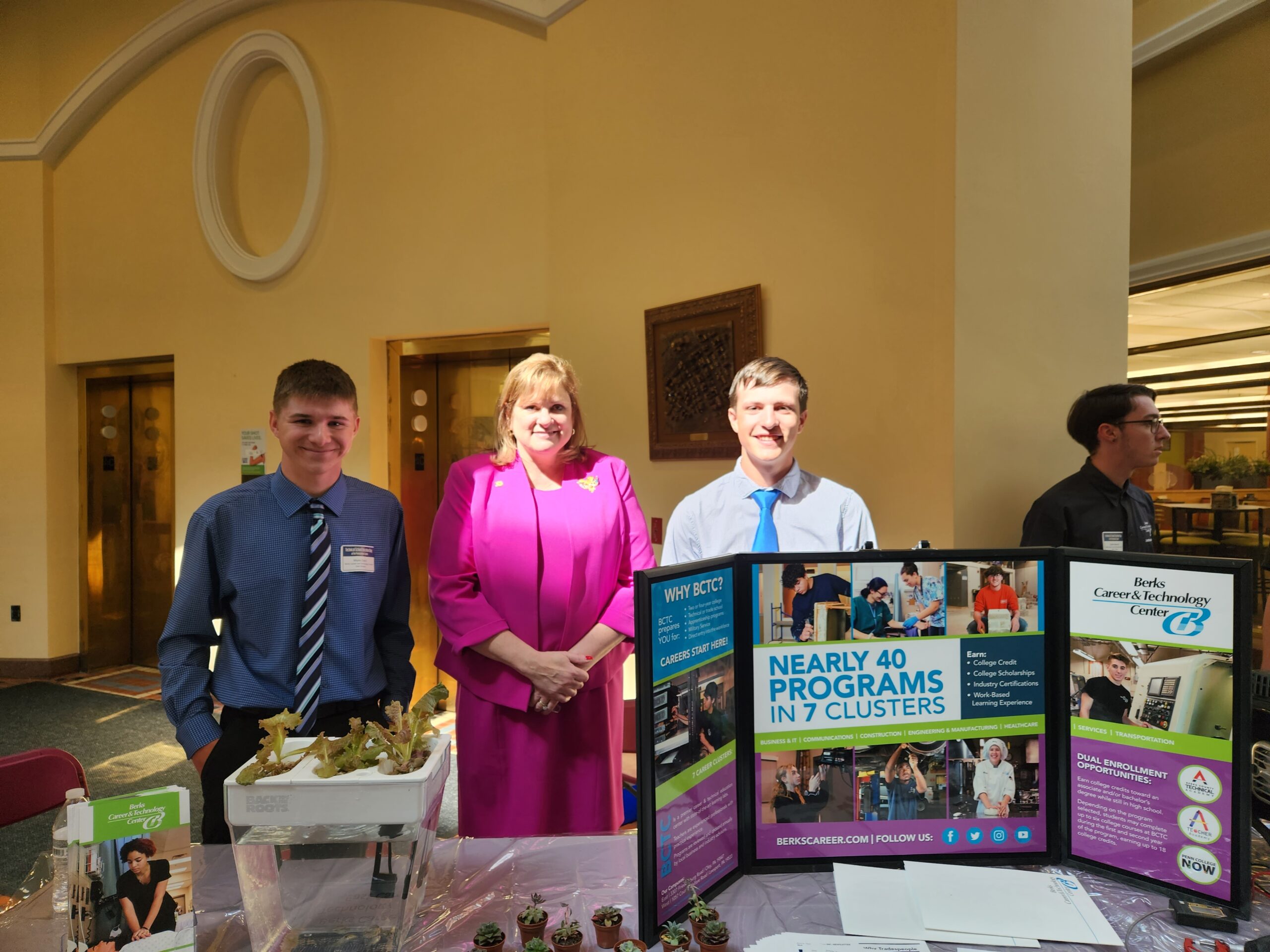 Tuesday (4/25), I was visited by Berks Career and Technical Center-East Campus students. These students were invited to participate in a unique opportunity to showcase their technical school education to an audience of Pennsylvania legislators. The goal of this event was to highlight the special role of technical education and the huge part it plays in our commonwealth's economy. Through career and technical education (CTE) critical skills are learned through the combination of traditional classrooms and hands-on learning experiences. This allows students to apply academics to real-world problems. More than 100 students from 21 schools participated in the event!
Ursinus College Student Visit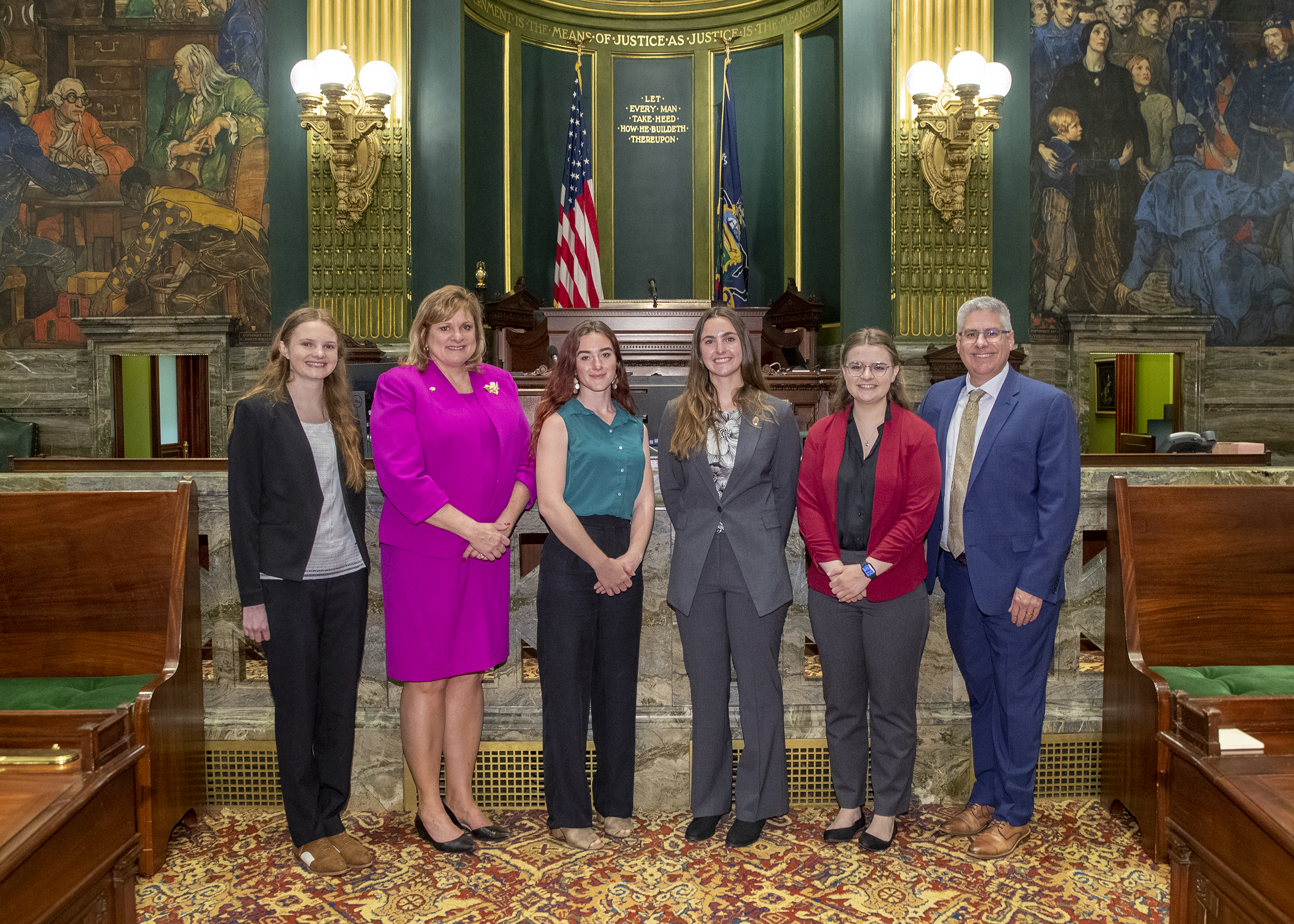 Wednesday (4/26), I was visited by a select few of students from Ursinus College for their annual "Day on the Hill". This day gives students the opportunity to visit the Capitol to better understand the legislative process and the issues us as legislators are addressing firsthand. It was a real pleasure speaking to the young students about their future goals and career paths. I commend you all in taking an interest in your state government! A bright future awaits you all!
Shapiro Administration Extends LIHEAP Season to May 12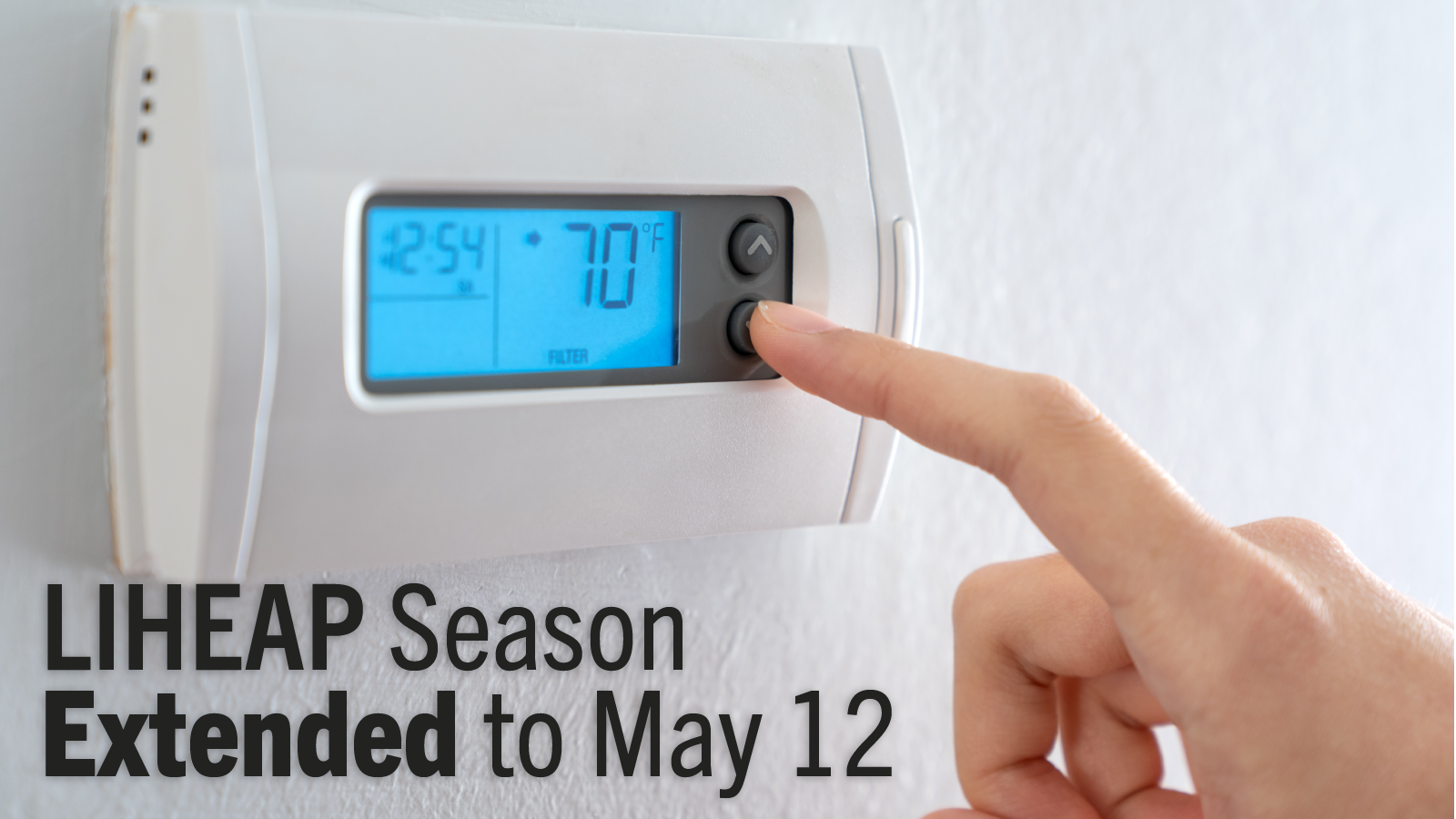 Department of Human Services (DHS) Acting Secretary Dr. Val Arkoosh announces the Low-Income Home Energy Assistance Program (LIHEAP) season has been extended from April 28 to May 12. Acting Secretary Arkoosh urged Pennsylvanians who are behind on or having trouble paying home heating bills to apply for LIHEAP Cash and LIHEAP Crisis benefits before the new deadline.
"The LIHEAP season is now closing for the year on May 12, so Pennsylvanians who may still need help with their heating bills from this winter should apply now," said Arkoosh. "LIHEAP helps some of the Commonwealth's most vulnerable citizens – children, older Pennsylvanians, people with disabilities, and low-income families – make ends meet and keep their homes safer. If you are still having trouble paying your heating bills, please apply by May 12 so LIHEAP can help ease this burden."
LIHEAP is a federally-funded program administered by DHS that provides assistance for home heating bills so low-income Pennsylvanians can stay warm and safe in their homes. The program offers LIHEAP cash grants to help reduce a household's monthly heating bill and LIHEAP crisis grants to help with heating emergencies; assistance is available for renters and homeowners.
The minimum LIHEAP cash grant is $300, and the maximum cash grant is $1,000. This year every household that qualifies for a LIHEAP cash grant will also receive a one-time $150 LIHEAP supplement approximately one to two months after their initial LIHEAP cash grant is issued.
The LIHEAP crisis grant, with a maximum of $2,000, is a benefit for people who meet the poverty limits and are in jeopardy of having their heating utility service terminated, have already had their heating utility service terminated, or who are out of or have less than two weeks' worth of deliverable fuel, such as fuel oil, propane, coal, or wood. The LIHEAP crisis grant is distributed directly to a household's utility company or home heating fuel provider in the form of a grant, so the individual or households do not have to repay assistance.
The income limit for the program is 150 percent of the Federal Poverty Limit. For a household of four, this would be $45,000 gross income per year. Pennsylvanians do not need to know their own eligibility in order to apply for these programs, and those who applied and were denied previously but have experienced a change in circumstances can reapply.
Pennsylvanians can apply for LIHEAP and other public assistance programs online at www.compass.state.pa.us. On-site County Assistance Office (CAO) services are available if clients cannot access online services or need assistance that cannot be accessed through the COMPASS website, the myCOMPASS PA mobile app, or by calling the Customer Service Centers at 215-560-7226 for Philadelphia clients or 1-877-395-8930 for clients in all other counties.
More information on LIHEAP can be found here.
For helpful tips on saving money on utility costs, visit https://www.energy.gov/energysaver/energy-saver.
Shapiro Administration Reminds Voters They Can Apply for, Complete and Return Their Mail Ballot in One Visit Ahead of the Primary Election
Voters can use this method to cast their ballot at their county board of elections office until 5 p.m. May 9
Acting Secretary of the Commonwealth Al Schmidt reminds Pennsylvanians they can apply for, complete, and return their mail ballot in-person in one visit to their county board of elections office until 5 p.m. May 9. Ensuring that our elections are conducted freely and fairly, and that every eligible voter can make their voice heard, are top priorities of the Shapiro Administration.
"Voters can ensure their voices are heard by requesting, completing, and returning their mail-in or absentee ballot in a single stop at their county board of elections office," Schmidt said. "This provides eligible Pennsylvanians with another convenient option for casting their ballot."
Once a county has finalized and printed absentee and mail-in ballots, voters can go to their county elections office or satellite office and request a mail-in or absentee ballot application. County election officials will first verify the voter's eligibility, which will include checking proper identification. Election officials will then provide the voter with a ballot, which they can complete and return on the spot.
Voters should read all instructions carefully and follow these steps to ensure their ballot is counted:
Enclose the mail ballot in the inner security envelope marked "official election ballot" and seal it.
Seal the inner security envelope in the pre-addressed outer envelope.
Sign and put the current date on the voter's declaration on the outer envelope.
Voted mail ballots must be received by a voter's county board of elections by 8 p.m. May 16, Primary Election Day. To date, more than 660,000 Pennsylvanians have applied for a mail-in ballot and more than 53,000 Pennsylvanians have applied for an absentee ballot to vote in the primary. In Pennsylvania, voters also have the option of voting in person at their polling place on Primary Day if they have not already submitted a mail ballot. Polls will be open from 7 a.m. to 8 p.m. May 16. The deadline to register to vote in the primary is May 1. Pennsylvanians can register to vote and check their registration status online or download and print a registration form and deliver it to their county election board. Applications must be received by the county no later than May 1.

Pennsylvanians wishing to register to vote in the May 16 primary must be:
a U.S. citizen for at least one month before the primary;
a resident of Pennsylvania and of the election district in which the person plans to register and vote for at least 30 days before the primary;
at least 18 years old on or before the primary.
Only voters registered as Democrats or Republicans will select nominees in the primary to represent their party in the Nov. 7 general election. However, all registered voters, regardless of party affiliation, will be able to vote May 16 on any local ballot questions and in special elections in the following districts:
108th Legislative District for state representative in parts of Montour and Northumberland counties, and
163rd Legislative District for state representative in parts of Delaware County.
For more information on voting and elections, visit vote.pa.gov or call the Department of State's year-round hotline, 1-877-VOTESPA (1-877-868-3772), which offers information and interpretation services in more than 200 languages.
Senate Passes Bill to Protect Newborns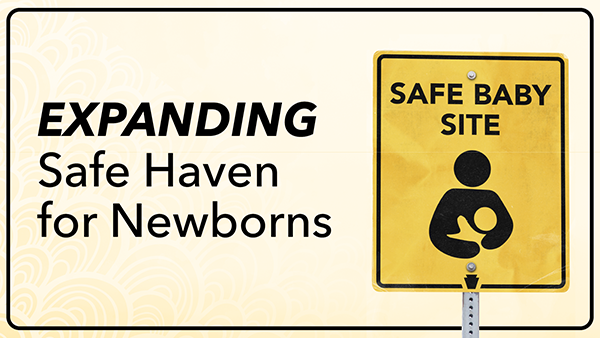 The Senate unanimously passed legislation to protect babies whose parents are unable to care for them. The bill now moves to the House of Representatives for consideration.
Senate Bill 267 would expand Pennsylvania's Safe Haven Law to allow parents to surrender their unharmed baby at participating urgent care centers. The urgent care centers will ensure the newborn is transported to a hospital and placed in the care of a health care provider.
Currently, people may bring their newborn (up to 28 days old) to any Pennsylvania hospital, to a police officer at a police station or to an emergency services provider at an EMS station. The Department of Health estimates that 50 babies have been saved by Pennsylvania's Safe Haven Law since 2003.
Increasing Accountability and Disaster Response Capability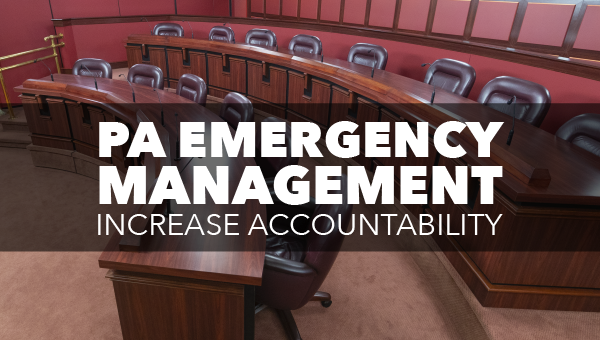 Legislation requiring Senate confirmation of the Pennsylvania Emergency Management Agency (PEMA) director was approved by a bipartisan Senate vote. Senate Bill 433 would increase accountability and ensure the agency is prepared to deal with emergencies efficiently and effectively.
PEMA is the lead emergency coordination agency in the commonwealth tasked with guaranteeing the safety of 13 million residents. This includes oversight of 911 centers and the Emergency Alert System, as well as hazardous materials and incidents involving five nuclear power plants.
Five state agencies with fewer employees than PEMA require Senate confirmation. The bill is before the House of Representatives for consideration.
Senate Votes to Protect Seniors from Financial Exploitation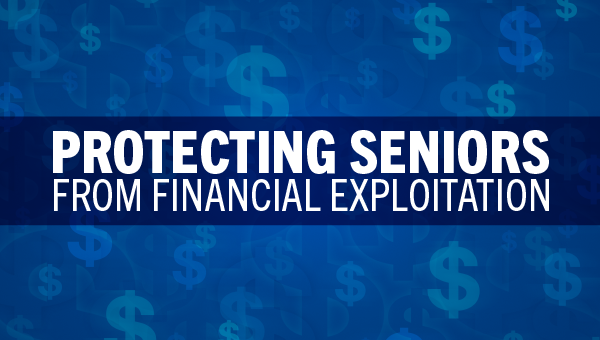 The Senate approved a bill to help protect Pennsylvania senior citizens from financial exploitation scams using information that is already available within state government.
Under Senate Bill 137, the Pennsylvania Office of Attorney General would notify the Department of Aging about any investigations or enforcement actions involving someone age 65 or older and related to the Pennsylvania Telemarketer Registration Act.
The improved information sharing would enable the Department of Aging to deliver warnings to local area agencies on aging in counties across the commonwealth while ensuring strict adherence to confidentiality rules.
Senate Bill 137 now heads to the House of Representatives for consideration.
Broadband Grant Program Opens May 10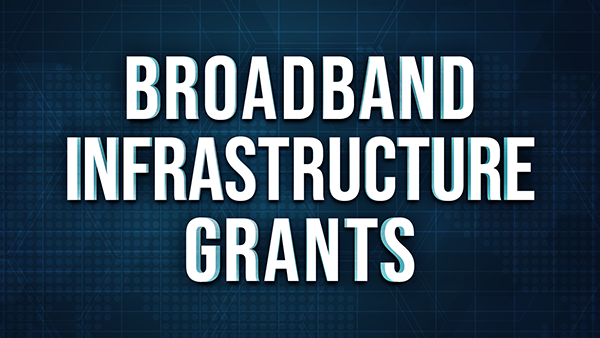 The Pennsylvania Broadband Development Authority recently approved the Pennsylvania Broadband Infrastructure Program which will provide $200 million in funding to businesses, nonprofits, local governments and economic development organizations.
This program will fund line extension and development projects, as well as large-scale regional infrastructure projects. Upon completion, projects must deliver service that meets or exceeds symmetrical download and upload speeds of 100 Megabits per second, with prioritization being given to fiber-optic deployment.
The application period will begin May 10 and will close July 10. View program guidelines here.
Free Tick Testing for All Pennsylvanians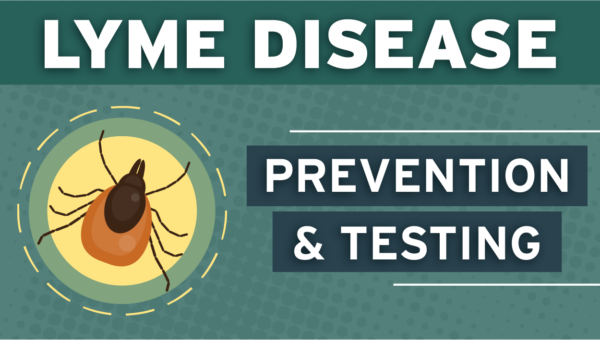 Pennsylvania leads the nation in the number of Lyme disease cases. As we continue to fight Lyme and other tick-borne diseases in the commonwealth, East Stroudsburg University offers a valuable resource for all Pennsylvanians.
The university has a tick lab, which provides free testing on ticks for harmful diseases including Lyme disease, Rocky Mountain spotted fever and more. Send a tick sample to the lab and receive the test results that are often necessary evidence for doctors to treat you and increase your chance of staying healthy.
This week, the Senate passed a bill to require school officials to notify a student's parents or guardian if a tick is removed from them at school and inform them of the symptoms of Lyme disease. The bill also calls for schools to provide the tick to parents or guardians if they would like to send it to the lab for testing.
To remove a tick, use fine-tipped tweezers to grasp it as close to the skin's surface as possible and then pull upward with a steady, even pressure. Avoid twisting or jerking as this can cause the mouth-parts to break off and remain in the skin. After removing the tick, thoroughly clean the bite area and your hands with rubbing alcohol or soap and water.
For more information about tick-borne diseases or how to submit a tick for testing here.
Call Before You Dig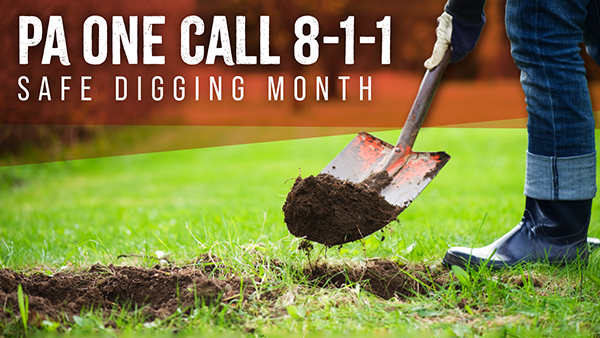 As the weather improves, more people are doing outdoor projects. To stay safe during your excavation project and avoid hitting an underground utility line, call PA One Call by dialing 8-1-1 before you dig.
State law requires contractors and residents to contact PA One Call at least three days prior to excavation. This minimizes risk to the contractors or homeowners who are doing the digging; to utility workers and emergency responders who are mobilized to deal with the damage; and to bystanders who live, work or travel near the locations of the incidents.
Pennsylvanians can dial 8-1-1 to connect with the One Call system, while out-of-state residents or businesses can call 1-800-242-1776. Learn more here.