In this Update:
Pennycuick Tax Plan
Police Week Appreciation
License Plate Replacement Event
UPVCC Legislative Affairs Series Luncheon
75th Anniversary of the Berks County Armed Forces Day Parade
What's So Cool About Manufacturing
Test the Tick
Food Pantry Donations
Senate Republicans Work to Strengthen Pennsylvania
Hearing Explores Workforce Challenges in Rural Pennsylvania
Open Road Tolling Coming to PA
Monthly Appropriations Update Hints at Moderation of State Revenues
Win $5,290 to Celebrate 529 Day
National Safe Boating Week: May 20-26
---
Pennycuick Tax Plan
"Lower tax rates, more businesses, higher revenues. That's the Pennycuick tax plan in a nutshell."
Pennycuick Says Tax Plan Will Bring Business to PA: 'We're Going To Help You' – DV Journal (delawarevalleyjournal.com)
Police Week Appreciation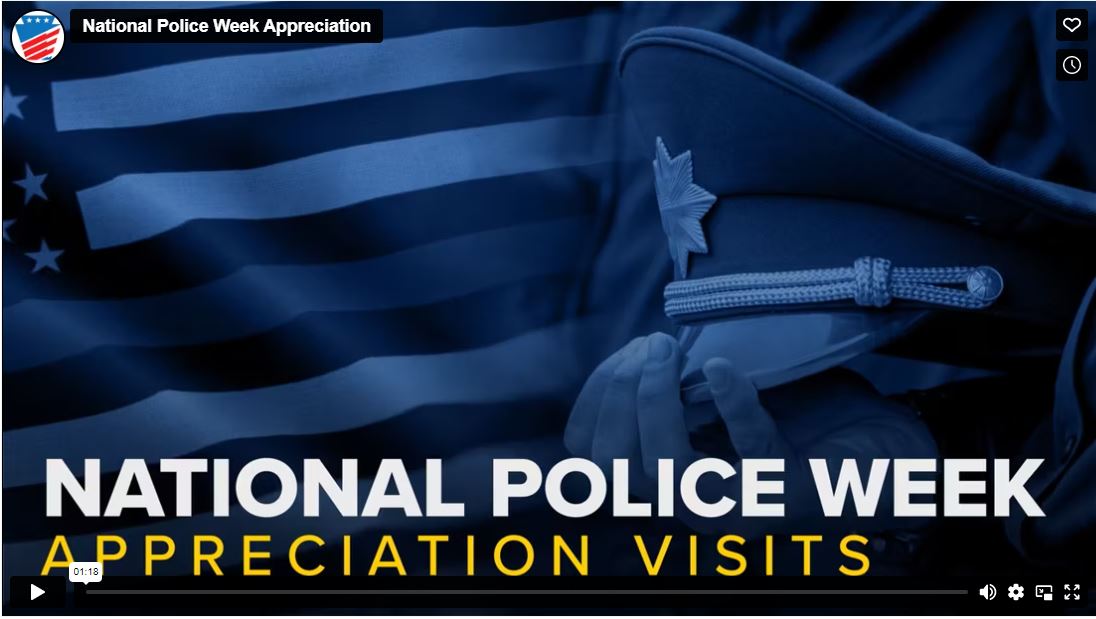 Last week, as part of Police Week, I took the time to visit our police departments throughout the 24th Senate District. I could not be prouder or more thankful for these men and women serving our communities 24/7/365.
License Plate Replacement Event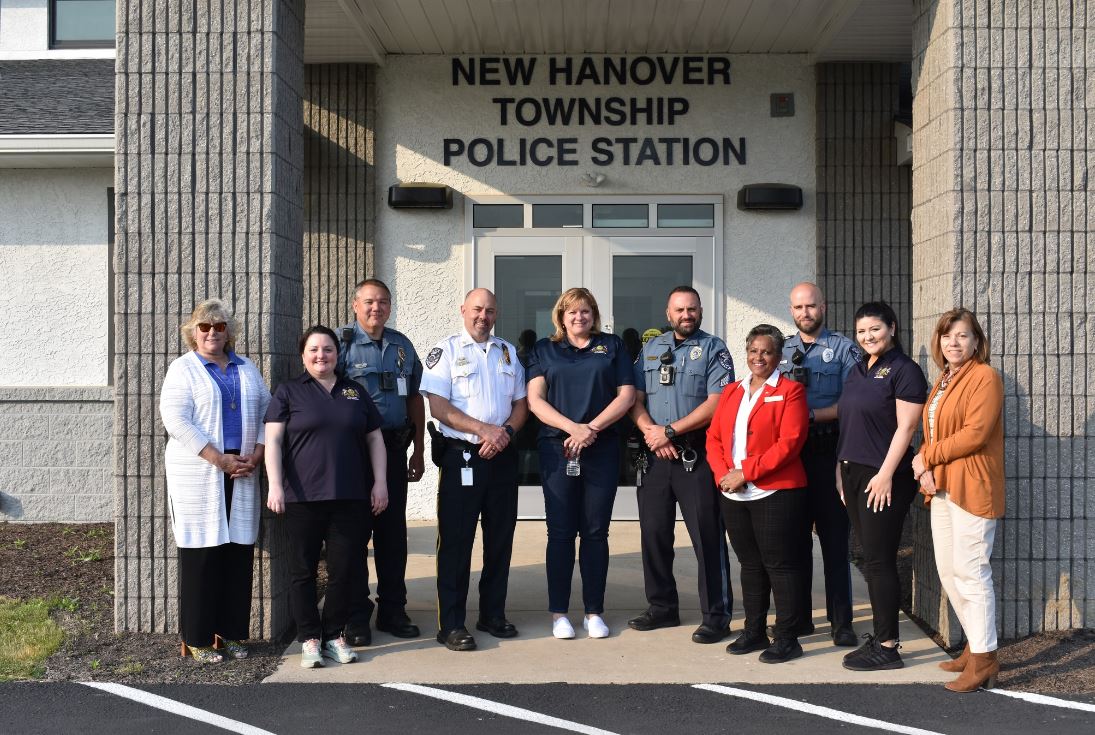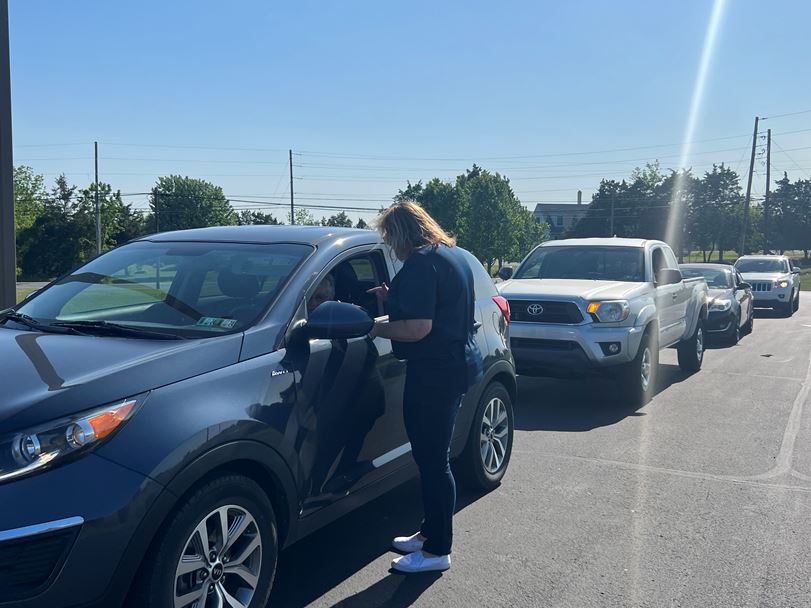 Thank you to everyone who made our first license plate replacement event a huge success! I was thrilled to have met all of those who stopped by! With the help of New Hanover Township Police Department and my staff, we were able to complete 55 applications! Thanks again to all those who participated! Stay tuned for more of my upcoming events this year!
UPVCC Legislative Affairs Series Luncheon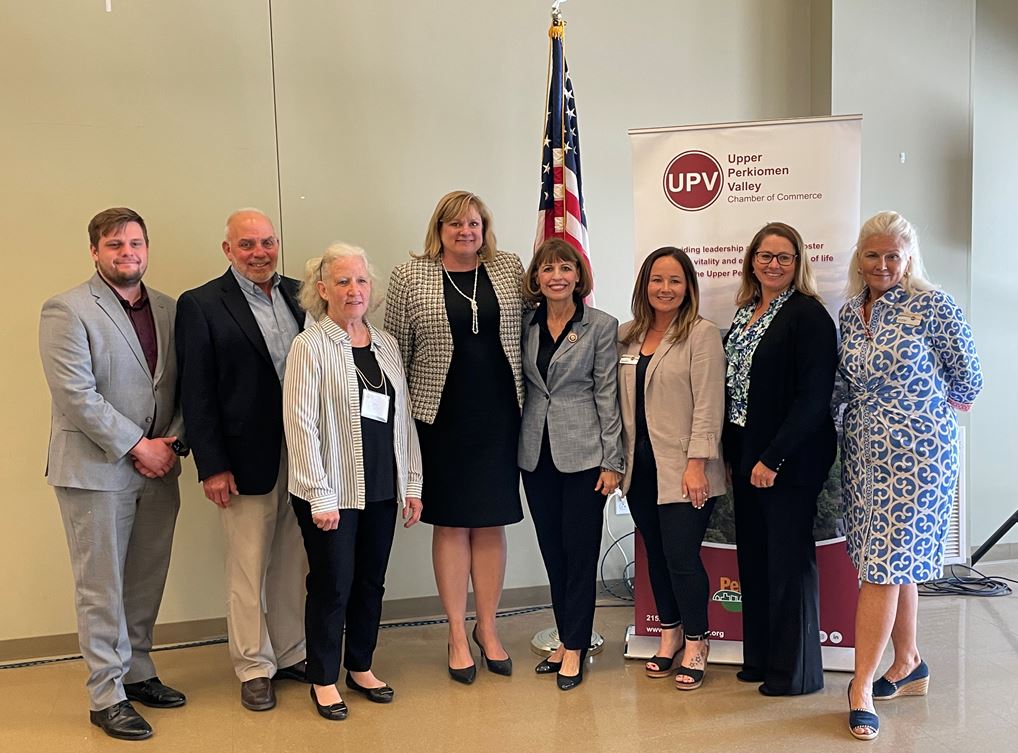 Recently I attended the Upper Perkiomen Valley Chamber of Commerce Legislative Affairs Series Luncheon. Joined with me was PA State Rep. Milou Mackenzie. During the event we provided an overview of political issues related to business. Two main policy areas I am focusing on right now, especially as we continue our budget negotiations are:
Reforming our state's uncompetitive tax structure
Protecting our veterans
75th Anniversary of the Berks County Armed Forces Day Parade
Recently I had the honor of participating in the nation's oldest Armed Forces Day Parade, established in 1948. Together we celebrated the 75th Anniversary of the Berks County Armed Forces Day Parade! This parade has representation from all branches of the military. Berks County is home to one of the largest veteran populations in Pennsylvania and this event is an opportunity to thank, honor and remember our military and their families. May God bless our men and women serving, their families and the USA.
For more photos from the parade click here.
What's So Cool About Manufacturing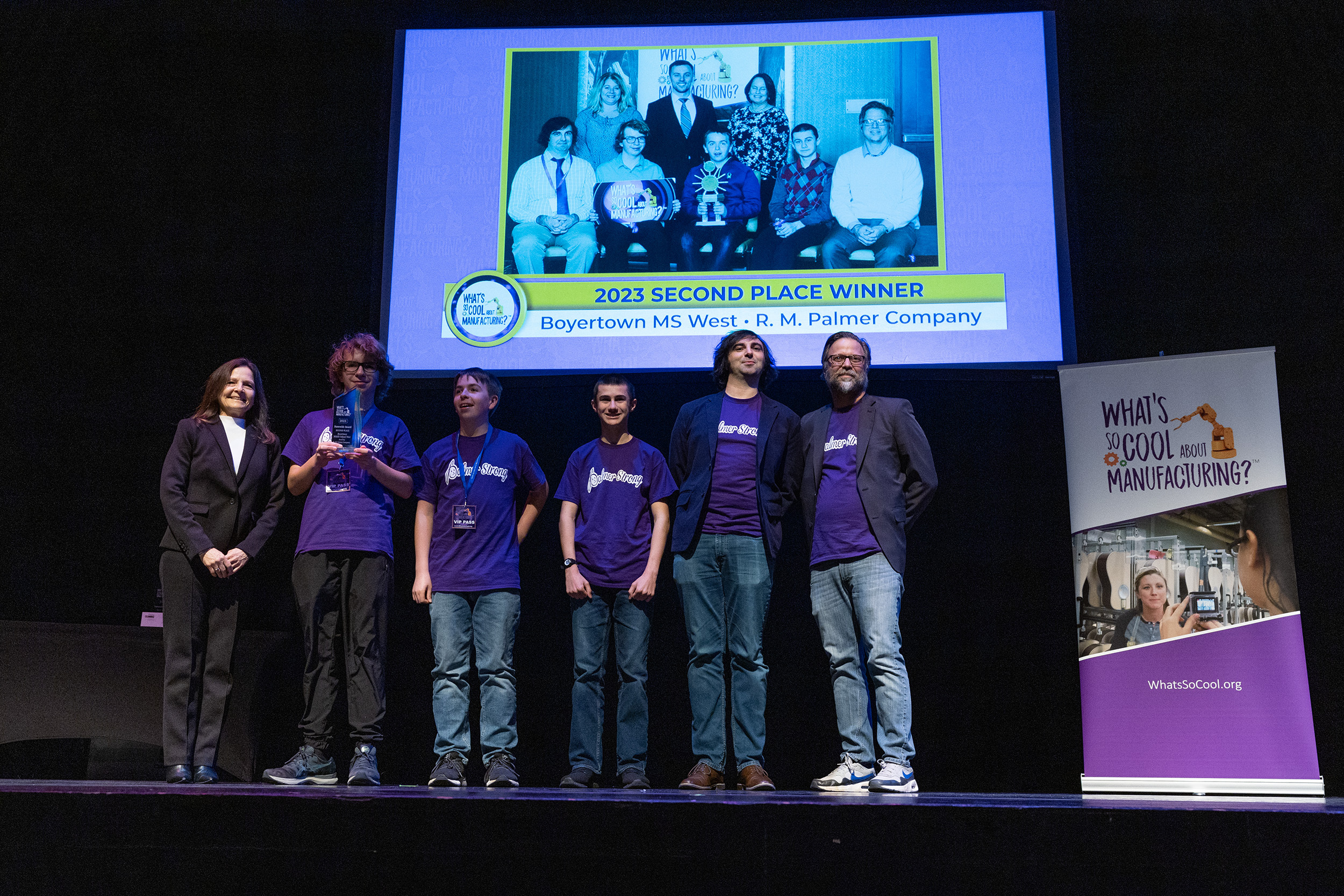 Congratulations to Boyertown Middle School West on placing 2nd place in the annual What's So Cool About Manufacturing® video state competition! This competition allows students to showcase and explore their creativity and passion for manufacturing careers. It also provides an invaluable collaboration among students, teachers, and manufacturing companies. Boyertown MS West this year featured RM Palmer Company Chocolate Factory. The contest's objective is to change students' perceptions about manufacturing careers. Their award-winning video can be found here.
Test the Tick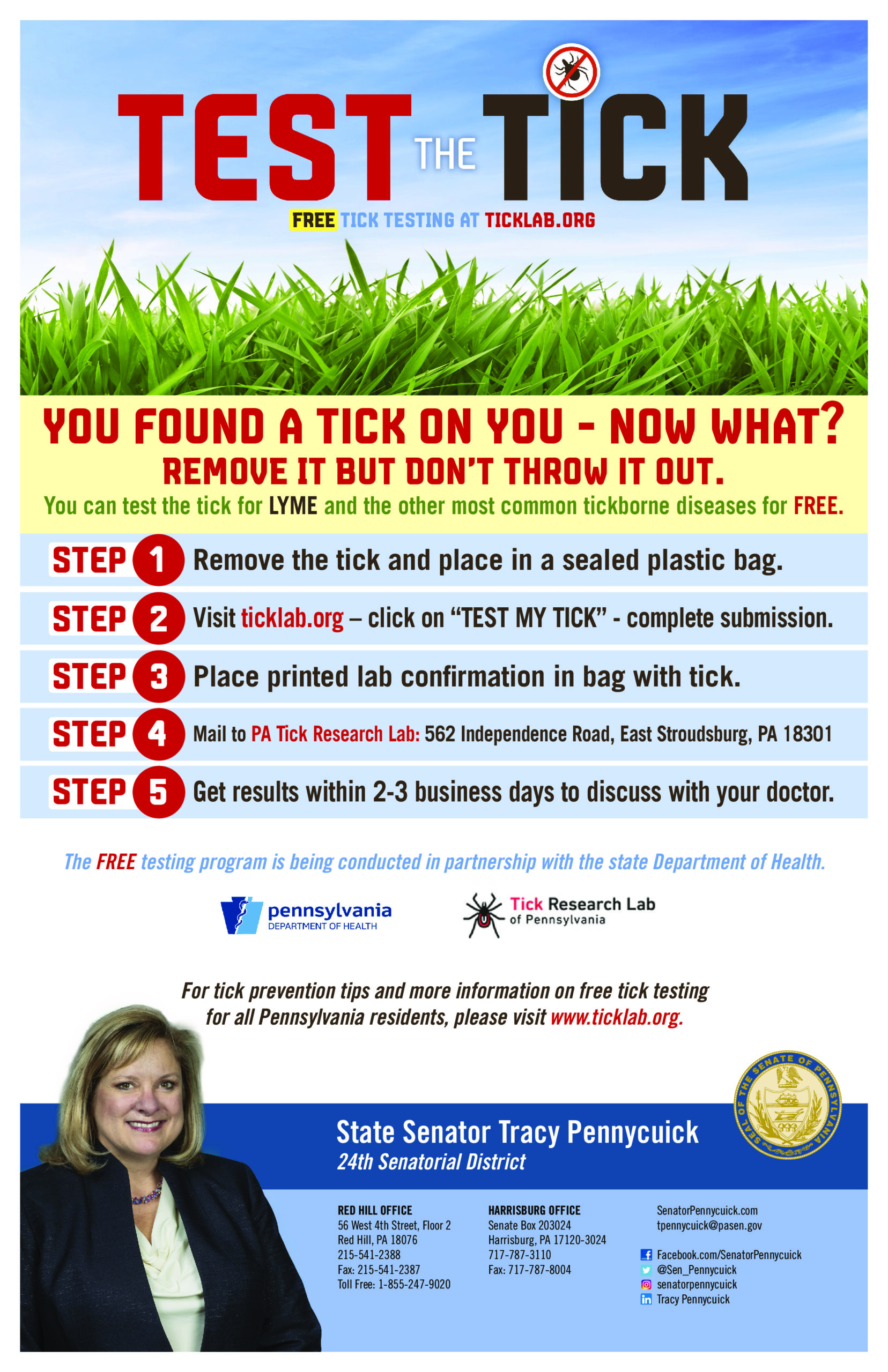 Food Pantry Donations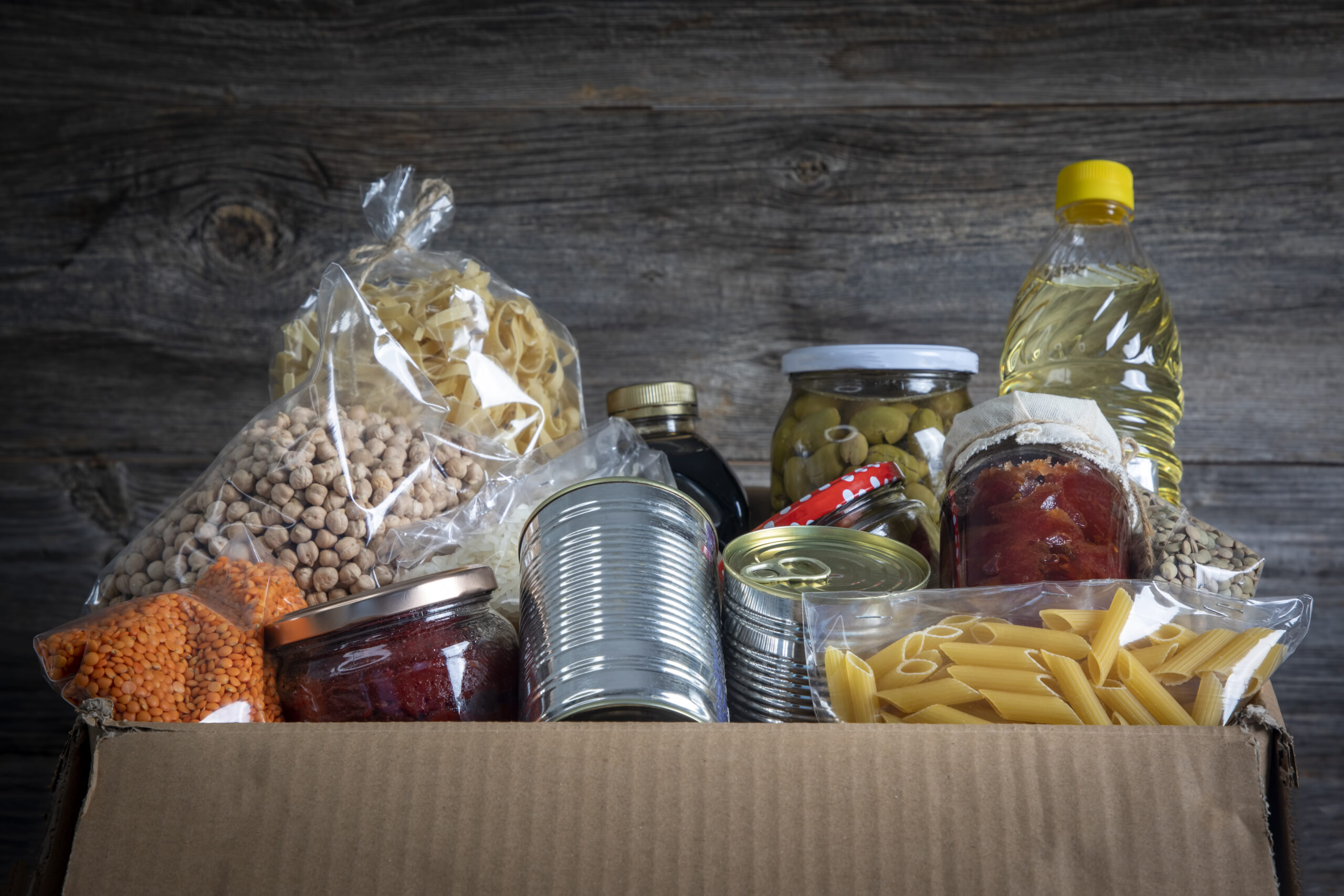 This time of year marks a critical time for food banks and pantries. Most people donate to food banks during the holiday season but forget that food donations are always needed. Please consider on donating to our local food banks and pantries to help those who suffer from food insecurity. Any donation, big or small, is always appreciated. My office has been contacted regarding one in particular food pantry within the 24th district, Daily Bread Community Food Pantry at 3938B Ridge Pike, Collegeville, PA 19426. The households that rely on food banks/pantries greatly appreciate your generous donations.
Senate Republicans Work to Strengthen Pennsylvania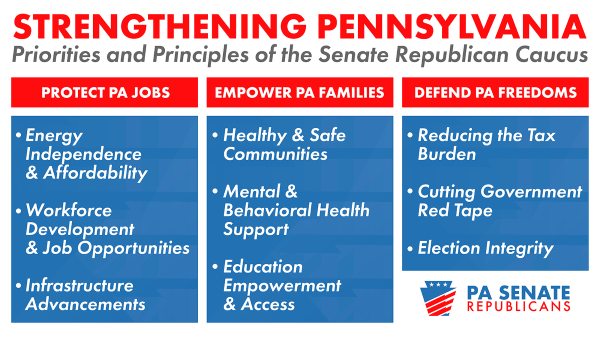 As the 2023-24 legislative session is in full swing, my colleagues and I are working to protect Pennsylvania jobs, empower Pennsylvania families and defend Pennsylvania freedoms. These initiatives are reflected in our agenda, and many relevant bills have already passed.
Protecting jobs requires a multifaceted approach that includes energy independence, workforce development and infrastructure advancement.
Families, not government, are the heart of our commonwealth. To empower families, we must provide healthy and safe communities, address mental and behavioral health needs and guarantee access to high-quality schools.
Defending freedom means keeping government out of citizens' lives and pockets as much as possible and allowing them to be confident in the election process. To do that, we want to reduce the tax burden, cut government red tape and improve election integrity.
Hearing Explores Workforce Challenges in Rural Pennsylvania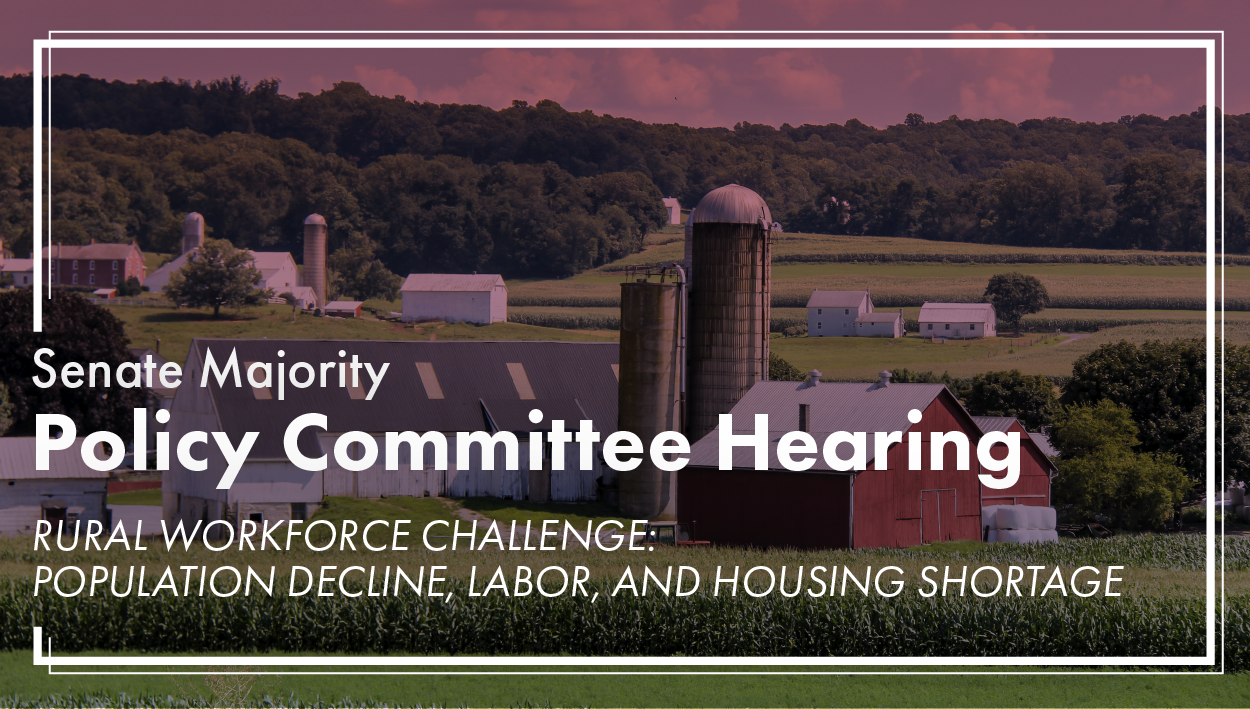 The Senate Majority Policy Committee held a public hearing in Williamsport to explore workforce challenges in rural Pennsylvania.
The hearing focused on population decline and labor and housing shortages, and their economic impact on communities and businesses. The Center for Rural Pennsylvania submitted data that showed the stagnation of Pennsylvania's rural population, primarily due to more deaths than births, and a steady rural labor force decline, which predates the COVID-19 pandemic.
Additional testifiers included Acting Pennsylvania Department of Labor and Industry Secretary Nancy Walker, area business leaders and others. You can view the hearing and written testimony here.
Open Road Tolling Coming to PA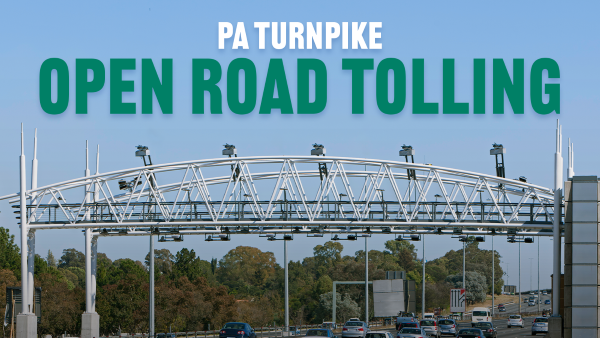 Open road tolling is coming to eastern Pennsylvania in 2025 and western Pennsylvania in 2026. It will save the PA Turnpike more than $75 million a year.
Open road tolling is a cashless, free-flowing mode of collecting tolls without traditional toll plazas or tollbooths. Tolls are charged electronically as customers drive at highway speeds without slowing down or stopping beneath overhead structures between interchanges. It allows new access points to be added more easily and at a lower cost, enhancing mobility and reducing traffic.
Find maps and learn more here.
Monthly Appropriations Update Hints at Moderation of State Revenues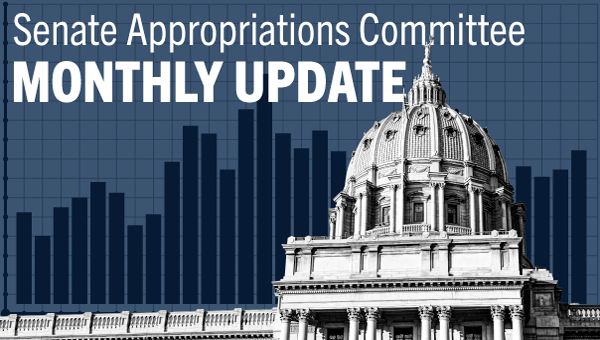 Each month, the Senate Appropriations Committee prepares an update about the state's financial health. The most recent report shows that tax revenues in April were $15.3 million below estimate, indicating a potential moderation of state revenues. Personal Income Tax collections were also below estimate: $322 million, which is 10% lower than projected.
For the 2022-23 Fiscal Year, revenue collections remain $1.2 billion higher than estimates, driven largely by corporation taxes that are nearly 19% above projections.
The full update, including the monthly revenue report, is available here.
Win $5,290 to Celebrate 529 Day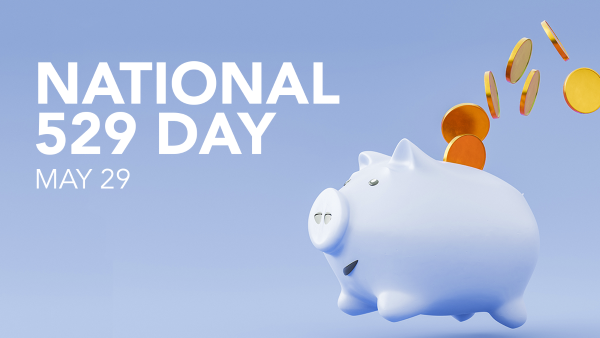 May 29 is 529 Day, and the Pennsylvania Treasury Department is celebrating with the opportunity to win financial awards for new PA 529 College and Career Savings Program Guaranteed Savings Plan (GSP) account owners.
The PA 529 GSP allows you to save at today's tuition rates to meet tomorrow's tuition costs. PA 529 plans have state and federal tax advantages and can be used for a wide variety of qualifying technical, collegiate and apprenticeship educational expenses.
One new PA 529 GSP account owner will be awarded a $5,290 GSP contribution – enough to cover a year of tuition at a Pennsylvania Community College. There will also be 10 additional regional winners across the state who will each receive a GSP contribution of $2,529.
To be eligible for awards, open a new PA 529 GSP account with at least $10 before May 31. Beneficiaries must be Pennsylvania residents and may not already be the beneficiary of an active PA 529 GSP or PA 529 Investment Plan account. Additional conditions apply; read the official rules here.
National Safe Boating Week: May 20-26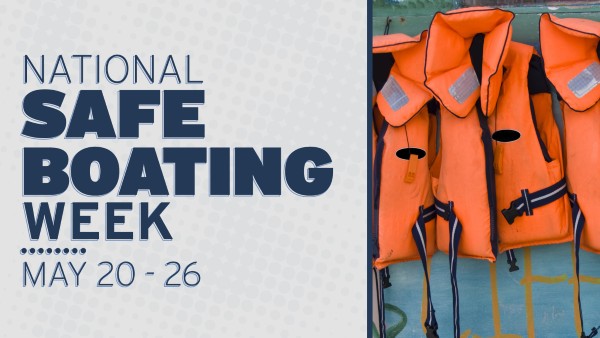 National Safe Boating Week reminds all boaters to brush up on boating safety skills and prepare for the boating season.
In recognition of Safe Boating Week, the Pennsylvania Fish and Boat Commission is offering free events to introduce people to boating, paddling and kayaking. Learn more here.

If you are not already subscribed to this newsletter please sign up here.