In this Update:
Tele-Town Hall Invitation: July 25
Pennsylvania to Receive More Than $1 Billion to Close Digital Divide, Expand Broadband
Section of Moyer Boulevard Closed
HOME-ARP Funding Request Application
PennDOT to Host Hiring Events for Open Positions in Montgomery County
July 18th PNGAS Virtual Job Fair
Helping Children of National Guard and Reserve Members Adjust to New Schools
Senate Protects Sexually Exploited Children, Human Trafficking Victims
Bill to Help Medically Fragile Babies Receives Senate Support
Senate Passes Bill Authorizing Body Cameras for Parole Agents
Bill Reforming Pennsylvania's Probation System Passes Senate
---
Tele-Town Hall Invitation: July 25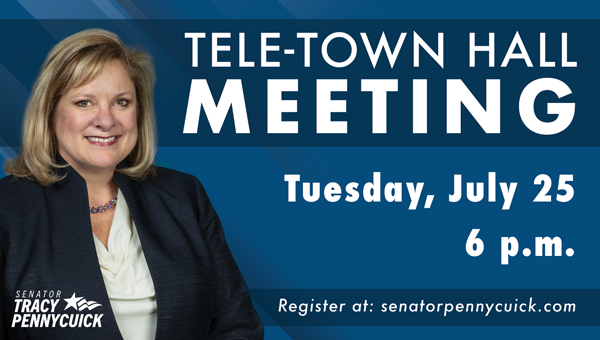 Please join me for my Tele-Town Hall on Tuesday, July 25 at 6:00pm. During these events, I discuss important state-related issues that have an impact on you and your neighbors. This type of meeting allows you to listen in, offer your opinions, and even ask me a question from the comfort of your own home. At the time of the event, you will receive a telephone call from me inviting you to participate. Simply stay on the line and you will be connected to the call. You can also choose to audio stream the event live via your smartphone or PC.
REGISTER NOW: https://senatorpennycuick.com/access-live/. I look forward to connecting with you!
Pennsylvania to Receive More Than $1 Billion to Close Digital Divide, Expand Broadband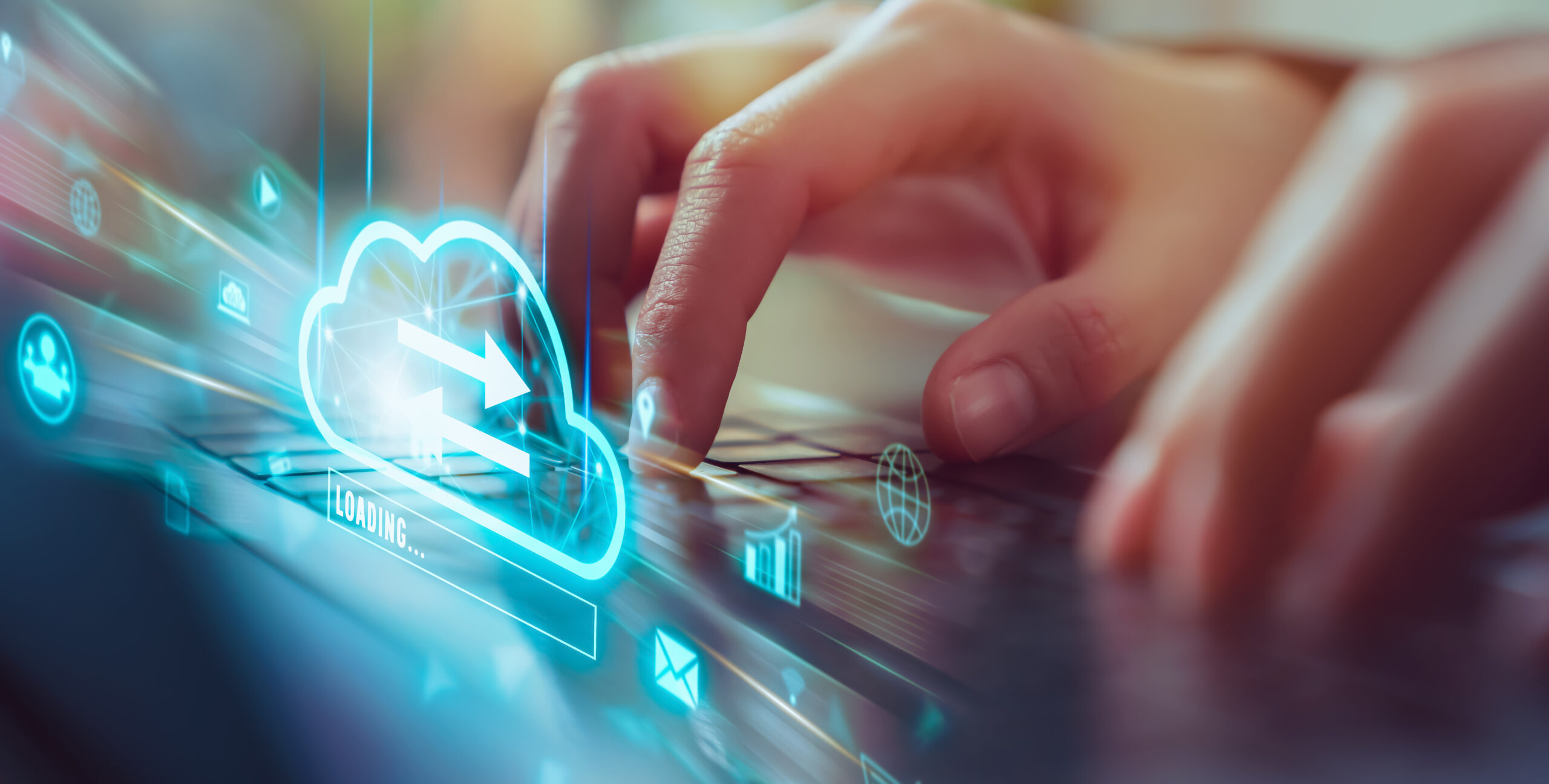 Pennsylvania is set to receive $1.16 billion in federal funding to increase access to high-speed internet connectivity for individuals, businesses, schools and hospitals. As the chair of the Senate Communications and Technology Committee, I consider expanding broadband in Pennsylvania to be a top priority that cannot wait since we rely on fast and reliable connectivity for everything from running our business to educating our children. That is why Pennsylvania is making aggressive plans to utilize this funding to quickly expand our state's broadband infrastructure. These federal funds, which will be delivered to Pennsylvania late 2023/early 2024, will be critical in expanding high-speed internet to more communities and increasing speeds to already served locations. Thanks to everyone who submitted information to challenge the Federal Communications Commission's map that indicates areas with and without high-speed internet connectivity. Pennsylvania had the third highest number of successful challenges in the country which helped us to receive more funding. Residents may still view and challenge the map should the information be incorrect. Residents can view the statewide broadband map and learn more about challenging any location in Pennsylvania here. I am looking forward to continuing to work with Pennsylvania's Broadband Development Authority to capitalize on this historic opportunity to ensure that every resident has access to a highspeed broadband connection.
Section of Moyer Boulevard Closed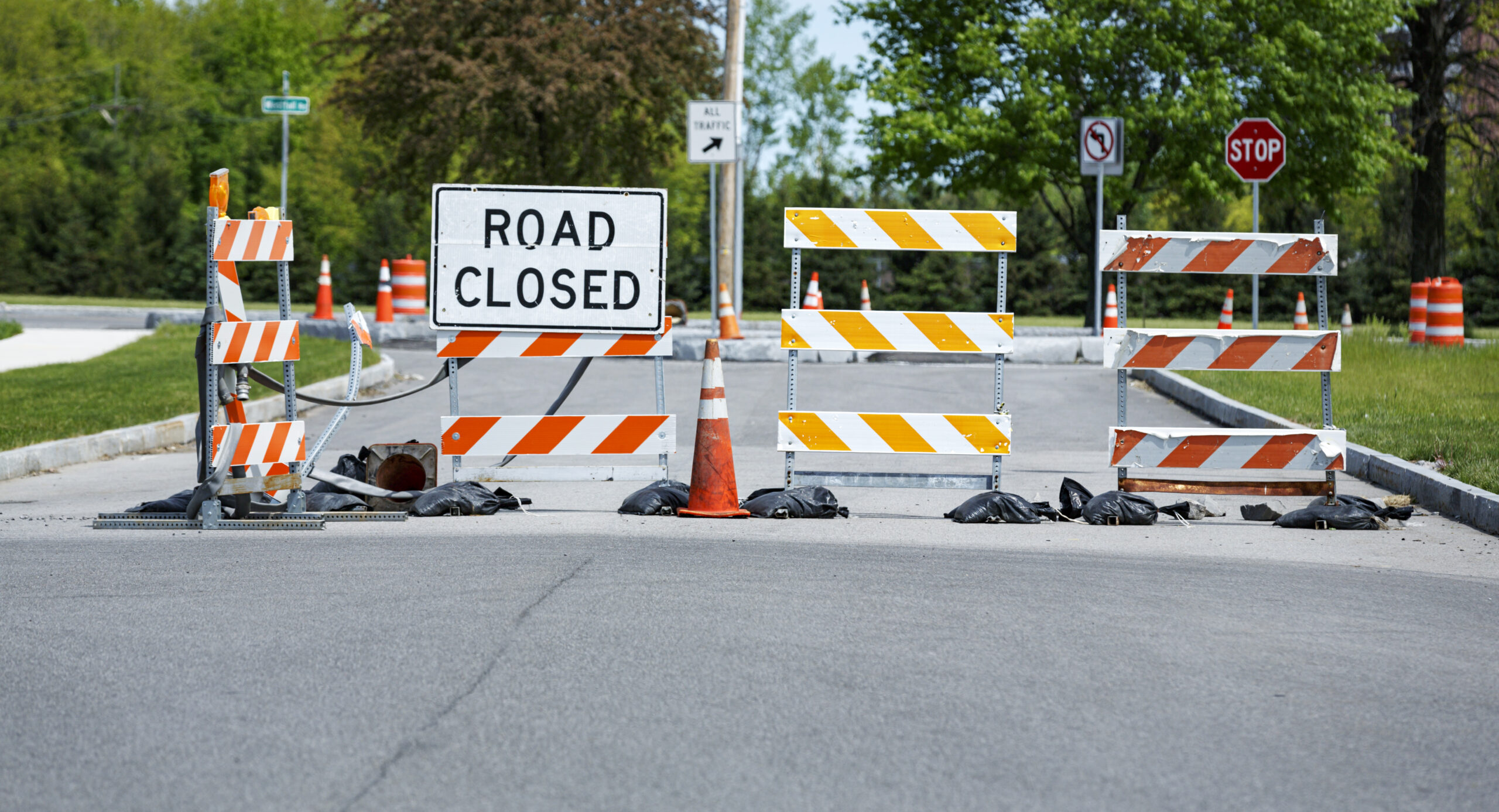 Due to construction on a new subdivision, the stretch of Moyer Boulevard between West Point Pike and the northern intersection of Gosling Drive will be closed through July 14. Traffic that would otherwise go through that stretch of Moyer Boulevard will be diverted to West Point Pike, Morris Road, and North Wales Road. The Township encourages all residents to please be mindful of the active construction site and comply with the newly posted signage and barriers. If you have any questions, concerns, or need special accommodation during the construction, please contact Zach Watts at 215-776-1313. If you would like to communicate directly with Upper Gwynedd Township, contact them at 215-699-7777 during the Administration Building's posted business hours.
HOME-ARP Funding Request Application
The HOME Investment Partnerships American Rescue Plan Program (HOME-ARP) provides funding to HOME Participating Jurisdictions (PJ) to reduce homelessness and increase housing stability across the country. Assistance in completing this funding request application is available by calling the City of Reading, Housing and Community Development, Ms. Patricia Vasquez Community Development Liaison Officer at (610) 655-6509 between the hours of 8:00 AM and 4:00 PM or via email at: Patricia.Vasquez@readingpa.gov. All questions applicable to your project must be answered as explicitly as possible. All projects funded by the HOME-ARP Program must be consistent with the City of Reading HOME-ARP Allocation Plan.
PennDOT to Host Hiring Events for Open Positions in Montgomery County
The Pennsylvania Department of Transportation (PennDOT) will host hiring events at its Montgomery County Maintenance facility in Norristown on Saturday, July 15, and Monday, July 17, aiming to reach qualified candidates to fill vacancies.
Those interested in a career with PennDOT are encouraged to attend the following events:
Saturday, July 15, from 8:00 AM to 12:00 PM, and Monday, July 17, from 10:00 AM to 2:00 PM, Montgomery County Maintenance facility, Swede Road and Johnson Highway, Norristown, PA 19404. For more information, please call 610-275-2368.
Applicants are encouraged to view open positions on employment.pa.gov and submit their application through the employment website whether they can attend or not attend the hiring event. Prospective candidates may also view other positions on the employment website available in the Philadelphia region and statewide and do not have to live in the county for the job they are applying for.
Examples of open positions include:
Transportation Equipment Operator-A;
Transportation Equipment Operator Trainee;
Diesel Construction Equipment Mechanic;
Automotive Mechanic; and
Highway Maintenance Worker.
If for any reason an applicant cannot complete an application on the website before the scheduled hiring event, staff with laptops will be available on-site to help interested participants navigate the electronic application system.
For positions that require a Commercial Driver's License, PennDOT will conduct on-the-spot interviews for CDL operators. Driving tests will also be administered the same day, if available. CDL operators should bring their current driver's license and medical examiner certificate to the job fair. Requirements for a CDL will be posted on the job description on the employment website. Please note, PennDOT will train an employee for a CDL if hired for the Transportation Equipment Operator Trainee position.
July 18th PNGAS Virtual Job Fair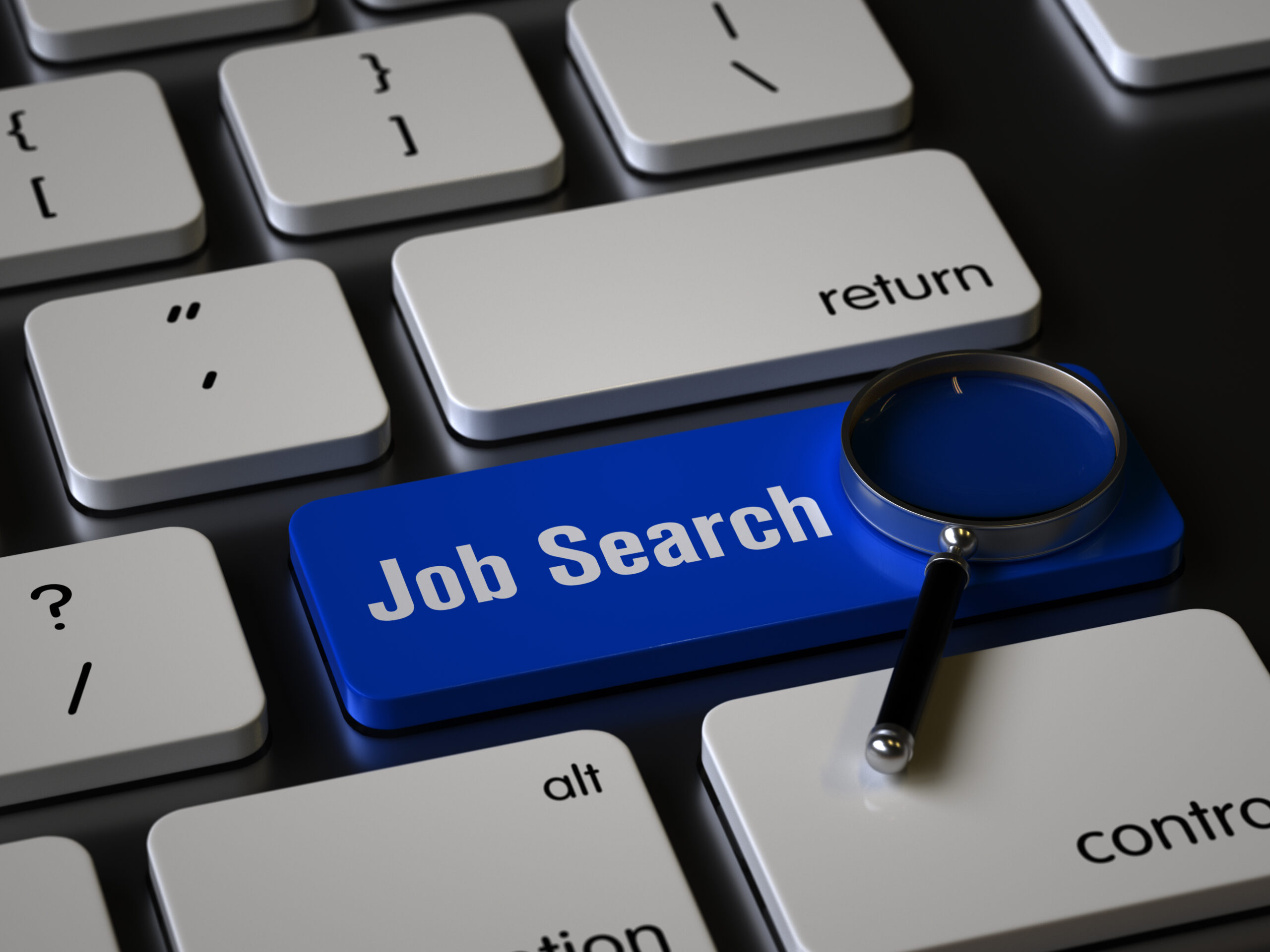 The Pennsylvania National Guard Associations (PNGAS) is pleased to announce details for the July 18, 2023 PNGAS Virtual Job Fair to be held between 11:00 am and 1:00 pm. All job seekers are welcome and can participate for FREE. Employers can still participate by contacting PNGAS@PNGAS.org. Registration for job seekers is open: https://pngas.org/mission/jobs-board/.
Helping Children of National Guard and Reserve Members Adjust to New Schools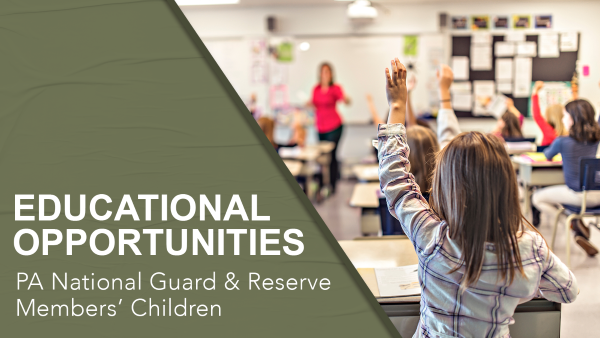 Legislation that will reduce the educational challenges faced by children of National Guard and Reserve members was unanimously approved by the Senate.
Military families face frequent reassignments, posing educational challenges for children transitioning between schools in different states. Senate Bill 209 would give children of National Guard and Reserve members the same help provided to those of active-duty military families through the Military Interstate Children's Compact.
The compact provides a consistent set of policies that make getting started in a new school, joining extracurricular activities, facilitating enrollment and meeting graduation requirements as easy as possible for military children.
Senate Protects Sexually Exploited Children, Human Trafficking Victims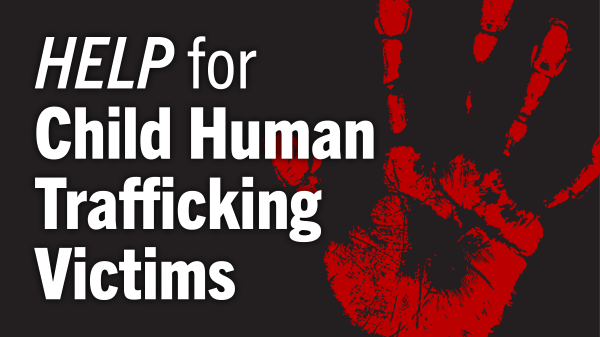 The Senate approved legislation to ensure that sexually exploited children who are human trafficking victims always have full access to appropriate services and support.
Under current Pennsylvania law, any minor who is exploited for commercial sex must identify their third-party perpetrator to be considered a victim of human trafficking, unless their purchaser is charged as a trafficker.
Senate Bill 44 would ensure that third-party control is never a consideration for access to victim services. Senate Bill 45 would eliminate the third-party control requirement to access victim services under the National Human Trafficking Resource Center Hotline Notification Act.
Bill to Help Medically Fragile Babies Receives Senate Support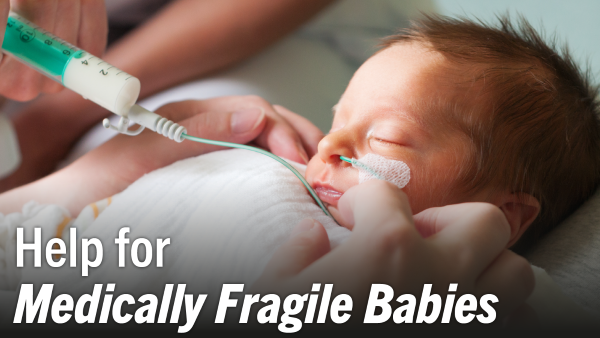 The Senate approved legislation to provide critical care for medically fragile babies by expanding access to pasteurized human donor milk.
Senate Bill 500 would require Medical Assistance coverage for medically prescribed pasteurized human donor milk in both inpatient and outpatient settings for children who are less than a year old. The donor milk must be obtained from a milk bank licensed in Pennsylvania or through a hospital licensure process in accordance with the Keystone Mothers' Milk Bank Act of 2020.
For very low birth-weight babies and other medically compromised infants, the use of donor milk is a proven, cost-effective way to improve health outcomes and lower health care costs. It protects against serious health complications that can lead to longer hospital stays, multiple medical and surgical procedures, readmissions, lifelong disability or even death.
To qualify for coverage, the child's mother must be medically or physically unable to produce breast milk in an amount needed to meet the child's needs.
Senate Passes Bill Authorizing Body Cameras for Parole Agents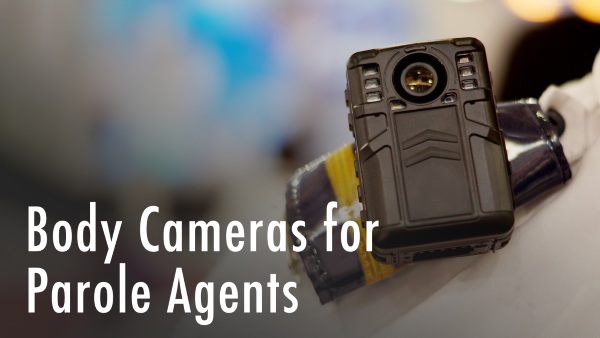 Legislation that would authorize state parole agents to wear body cameras was approved by the Senate.
Senate Bill 260 would allow state parole agents of the Pennsylvania Department of Corrections to wear body cameras capable of capturing encounters with parolees.
Under current law, state parole agents are not authorized to wear body cameras due to the Wiretap Act's antiquated language. Other members of law enforcement including deputy sheriffs, municipal police officers and members of the Pennsylvania State Police are authorized.
Bill Reforming Pennsylvania's Probation System Passes Senate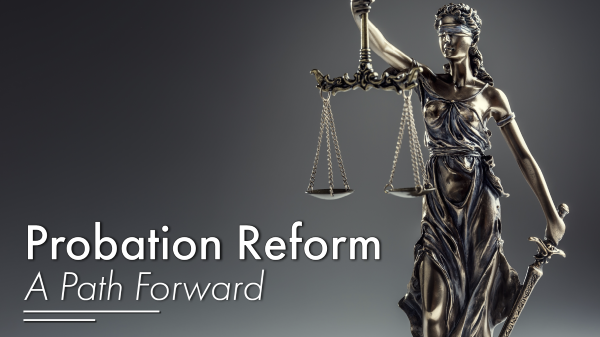 The Senate passed legislation that would reform Pennsylvania's probation system to give people a better pathway out of the criminal justice system.
Senate Bill 838 would establish a mandatory probation review conference for probationers, providing criteria for when they occur and a presumption that probation will be terminated unless the individual does not qualify.
It would also permit the review conference to occur earlier based on the good conduct of defendants by achieving certain educational, employment or other goals. A provision to allow for the waiving of the mandatory review conference in cases where all stakeholders agree it is unnecessary is also included.

If you are not already subscribed to this newsletter please sign up here.