Follow me on Facebook, Twitter & Instagram!
In this Update:
Pennycuick Statement on Sexual Harassment Allegations Against Former Shapiro Official
Pennycuick Measure Providing Free Credit Monitoring for Data Breach Victims Approved by Senate
Breast Cancer Awareness Month
Veteran's Appreciation Breakfast
Meet & Greet with PA Fire Commissioner Thomas Cook
Tour of Green Lane
Saturday, September 30 Events
Kids Mullet Champion Rory Ehrlich Visits the PA Capitol
FREE License Plate Replacement Event
Teletown Hall Meeting
Mobile Office Hours
Proposed Amendments to the National Emissions Standards for Hazardous Air Pollutants for Coke Ovens
Maneuver By Gov. Shapiro Changes Motor Voter Process Without Your Input
Fiscal Restraint Means More Good News for PA's Financial Position
Look Out for Surprise Hotel Fees, Larger Bills
Apply Now to Enhance Pennsylvanians' Safety
---
Pennycuick Statement on Sexual Harassment Allegations Against Former Shapiro Official
I join in the growing calls for the administration to come clean on the allegations against Mr. Vereb. Gov Shapiro needs to be transparent in what occurred, stop presenting conflicting timelines, protect the dignity of these victims, and provide concrete steps that will be taken to ensure that this kind of behavior will never be tolerated again. Only then can the administration begin to repair the public trust lost in this incident. More on my statement here.
Pennycuick Measure Providing Free Credit Monitoring for Data Breach Victims Approved by Senate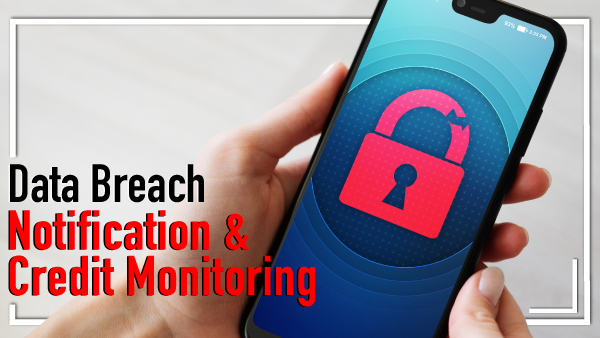 The state Senate this week approved bipartisan legislation sponsored by myself and Senator Jimmy Dillon (D-5) that will strengthen notification requirements for data breaches and provide affected citizens with free credit monitoring and a credit report.
Senate Bill 824, would provide citizens affected by a data breach a free credit report and a year of credit monitoring while they recover. The bill also strengthens state notification requirements and mandates Attorney General notification if a data breach occurs in the commonwealth.
The threat of having sensitive information stolen in a data breach is a reality of modern life, but it doesn't mean citizens must be left defenseless. If an individual falls victim to a data breach, they should have the tools necessary to ensure that criminals are not utilizing their information to perpetrate financial crimes. This bill is a commonsense measure that will help provide security and peace of mind to victims.
"I want to take this opportunity to thank Sen. Pennycuick for her vision and partnership on this issue," Dillion said. "Too often our constituents feel powerless and confused when they're notified about data breaches. By passing SB 824, we ensure working families have the tools they need to protect their hard-earned financial stability."
The measure would cover instances in which an individual's first and last name or first initial and last name have been accessed in combination with any of the following information: Social Security number, bank account number, driver's license or state ID number.
According to the Identity Theft Resource Center, a record 1,862 data breaches occurred nationally in 2021, affecting hundreds of millions of Americans and costing billions of dollars. It marked a 68% increase from 2020.
The bill now moves to the House of Representatives for consideration.
Senator Pennycuick's Remarks on Senate Bill 824
Breast Cancer Awareness Month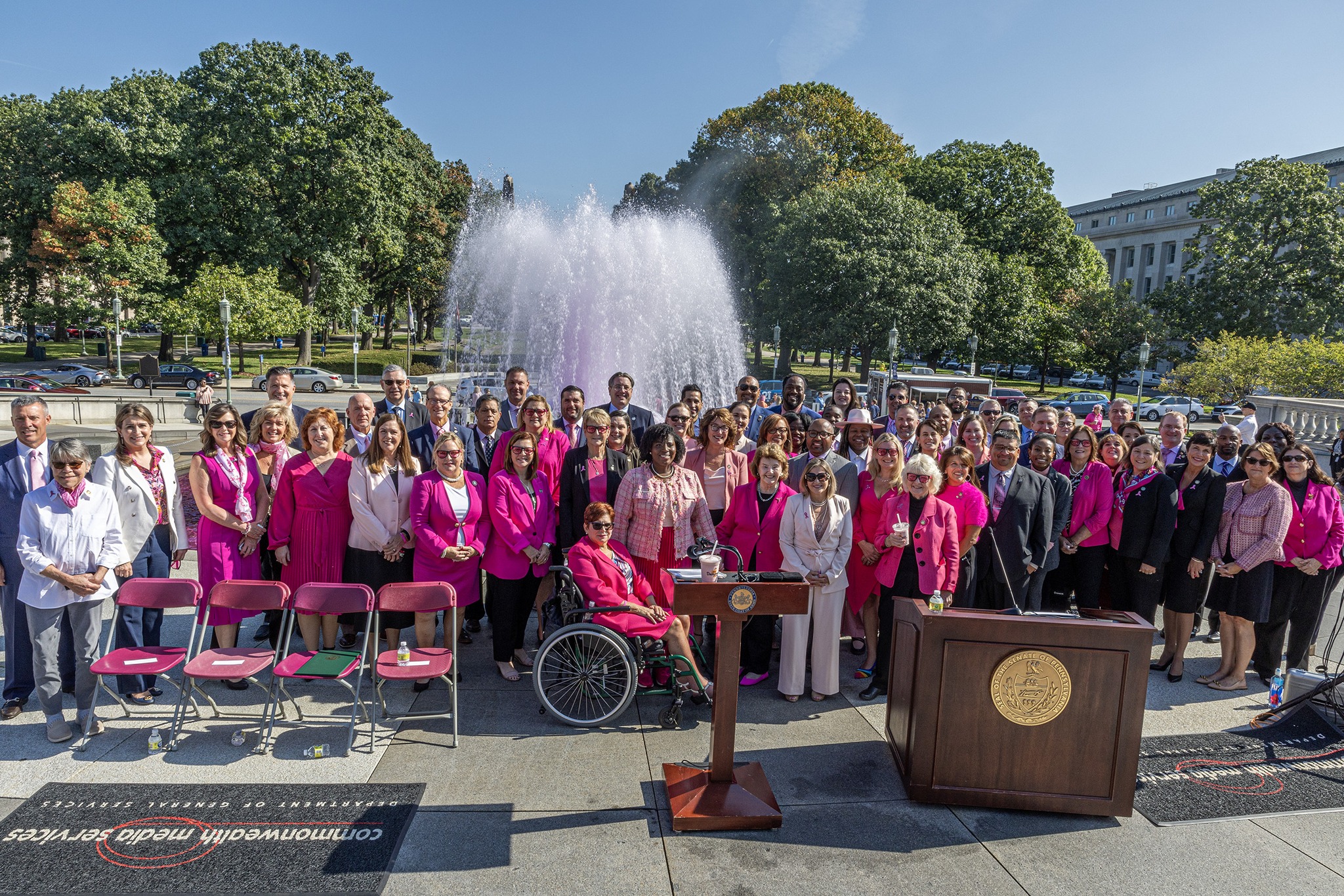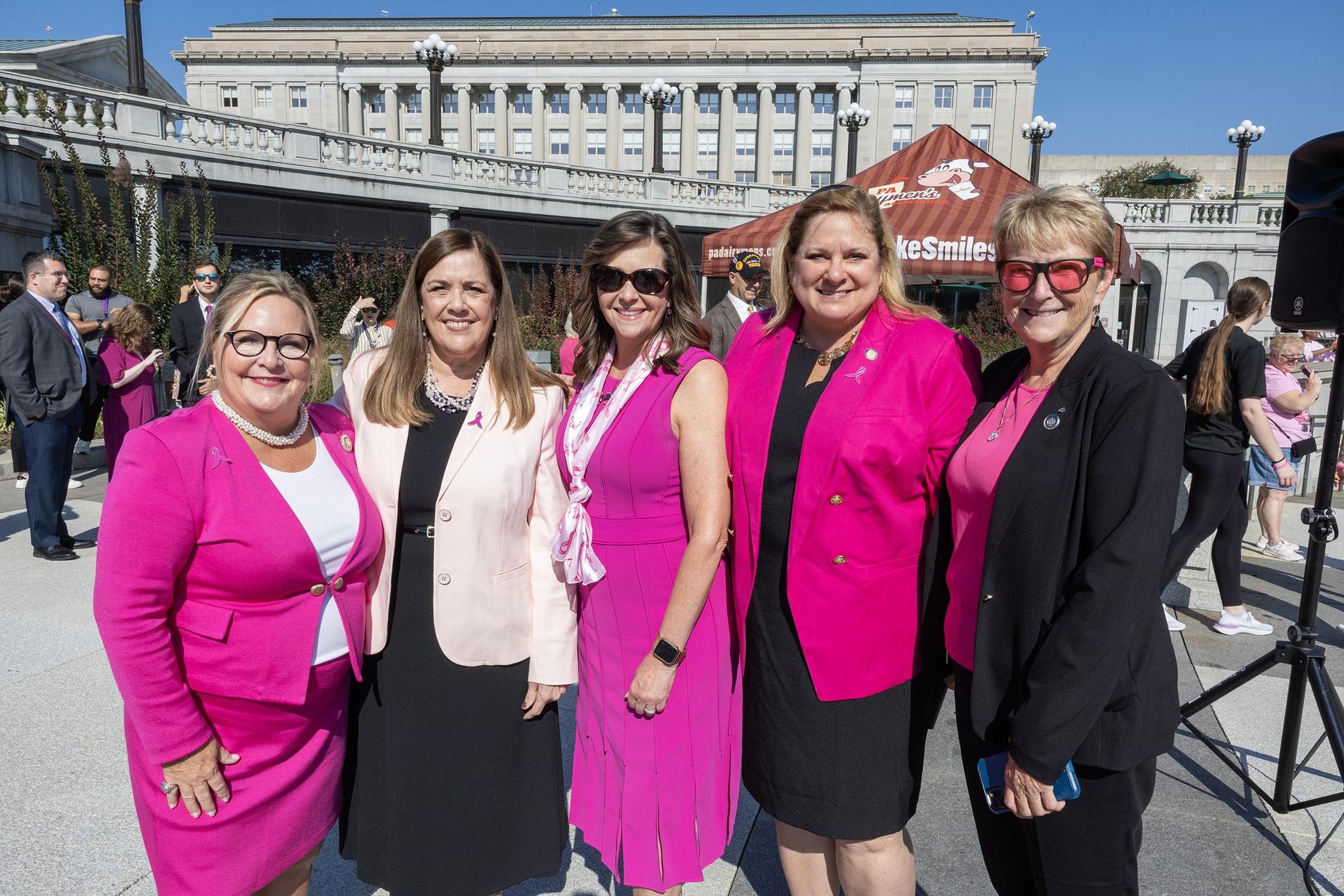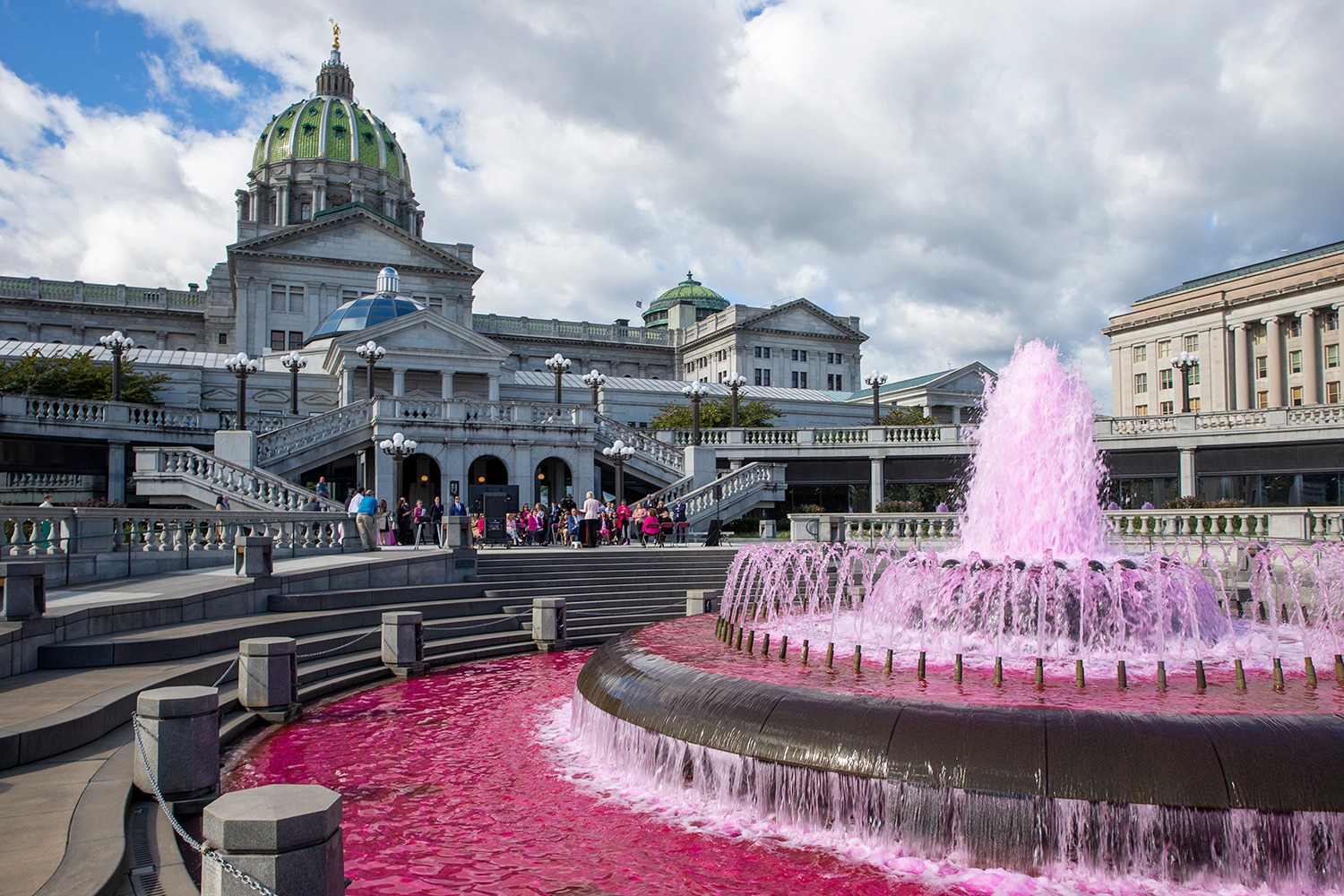 This week, the PA Senate and the PA Breast Cancer Coalition turned the State Capitol East Wing Fountain PINK in honor of Breast Cancer Awareness Month! The fountain will stay pink throughout the entire month of October to highlight the importance of mammograms and early detection in fighting breast cancer. The fountain is also a symbol of hope to all the survivors of breast cancer in Pennsylvania. I also would like to congratulate the PA Breast Cancer Coalition on their 30th anniversary! We commend this organization on their devotion to helping and educating breast cancer victims and survivors! I am so honored to stand alongside such resilient women and to be a part of the fight against breast cancer. Watch here.
Veteran's Appreciation Breakfast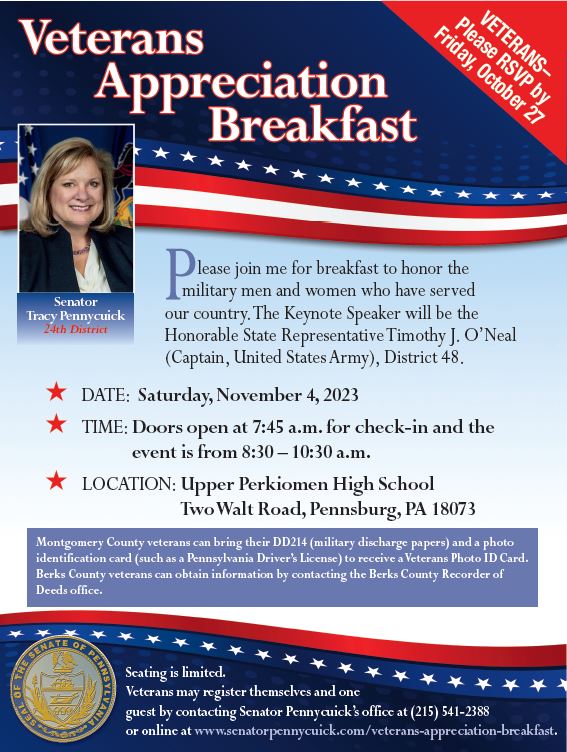 I am excited to announce that I will be hosting my 1st Veteran's Appreciation Breakfast as Senator, on Saturday November 4! Our commonwealth is home to one of the largest veteran populations in the nation, and because of this, we have an obligation to honor their service and contributions. So let us serve you. Veterans are invited to enjoy a morning of fellowship, appreciation, and information gathering from community resources. Interested in attending? RSVP here.
Meet & Greet with PA Fire Commissioner Thomas Cook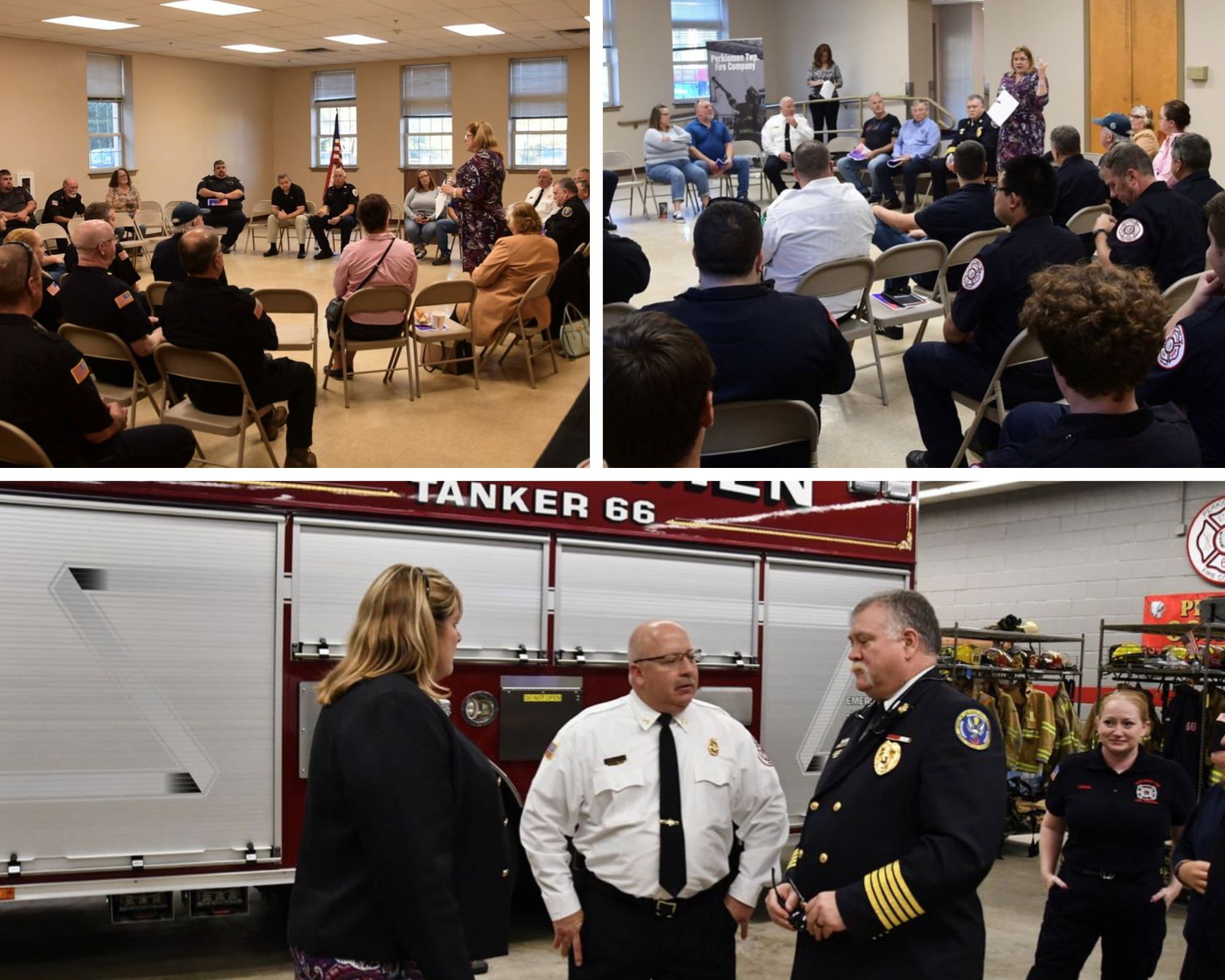 I had the pleasure and honor of welcoming Pennsylvania Fire Commissioner Thomas Cook to the 24th Senate district! As part of his visit, Commissioner Cook and I met with area fire chiefs, officers, volunteers and municipal officials in Eastern Berks and Montgomery County. Together, we discussed the issues and concerns that surround this profession, as well as possible solutions. Thank you Commissioner Cook for taking the time to meet our incredible fire service members and providing great insight!
Tour of Green Lane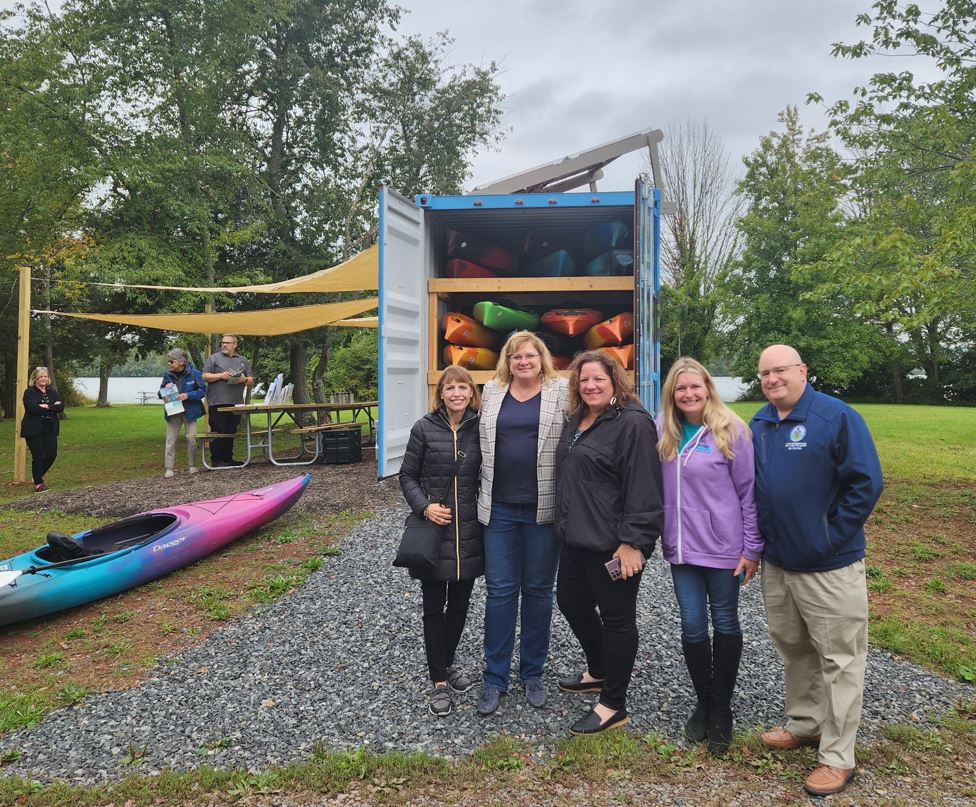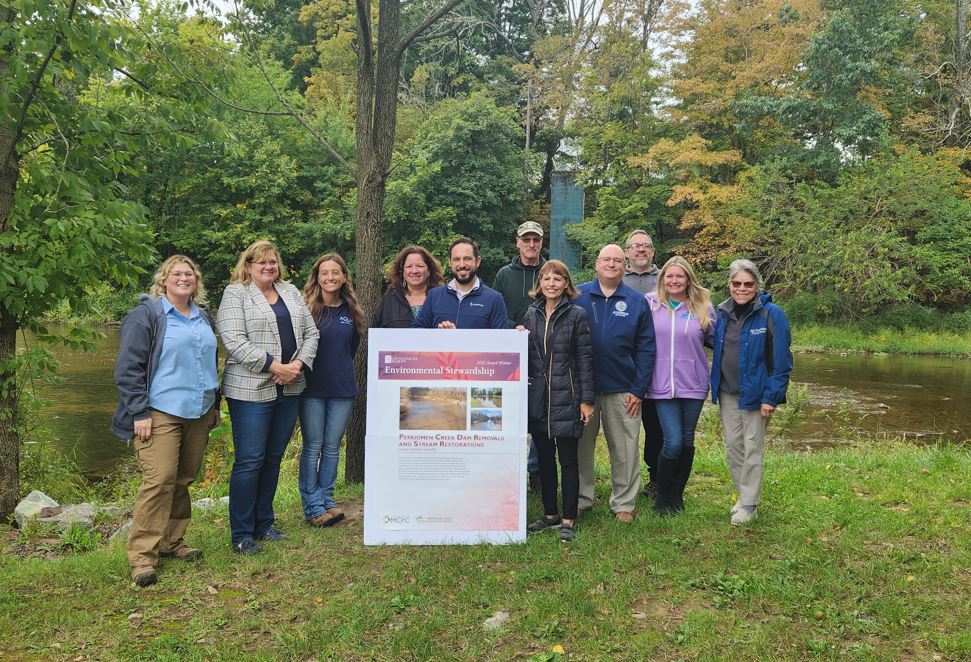 The rain did not stop us from having a great tour of Green Lane Reservoir! Aqua America, one of the largest publicly traded water, wastewater, and natural gas providers in the U.S. set up this great tour where we visited three points of interest in Green Lane, the Walt Road Day Use Area, the Fly-Fishing Area and the Green Lane Dam. Together, we discussed public safety, protecting our water quality and the protection of our watersheds. Thank you to Aqua for setting up this fun yet informative tour!
Saturday, September 30 Events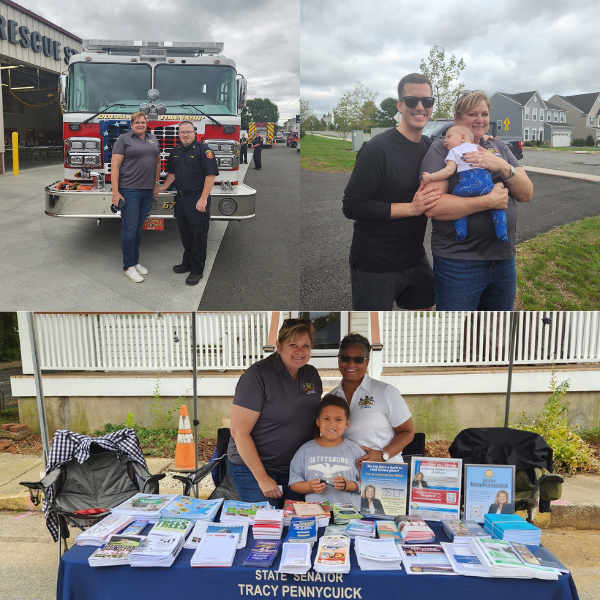 September definitely went out with a bang! Last Saturday, I attended and visited 7 different events throughout the 24th Senate district! The day started with visiting my staff at North Wales Borough, Upper Frederick Township, & Trappe Borough. I then made my way to a couple of festivals, a block party and finally, Gilbertsville Fire & Rescue Co.'s open house! Thank you to my wonderful staff for helping with these events and thank you to the 24th for always being so welcoming!
Kids Mullet Champion Rory Ehrlich Visits the PA Capitol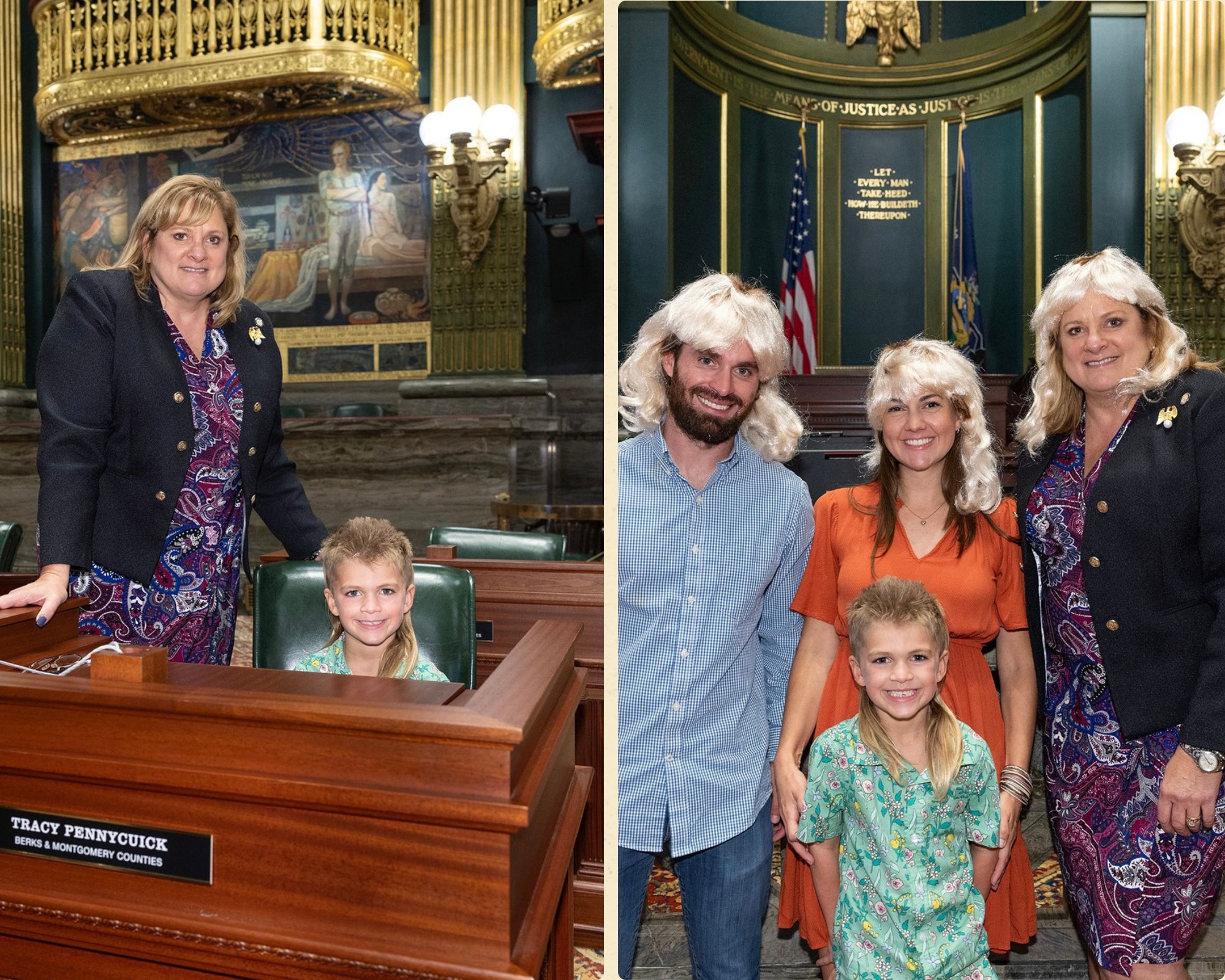 I had the pleasure of introducing and recognizing 6-year-old Rory Ehrlich aka "Cheddar Whiz" on the Senate floor. Rory this past August was named the 2023 Kids Mullet Champion! His mullet has helped raise over $1,000 to support former NFL star Jared Allen's Homes For Wounded Warriors, which helps build accessible, and mortgage-free homes for critically injured US Military Veterans. We couldn't be more proud of Rory! Check out our mullets!
FREE License Plate Replacement Event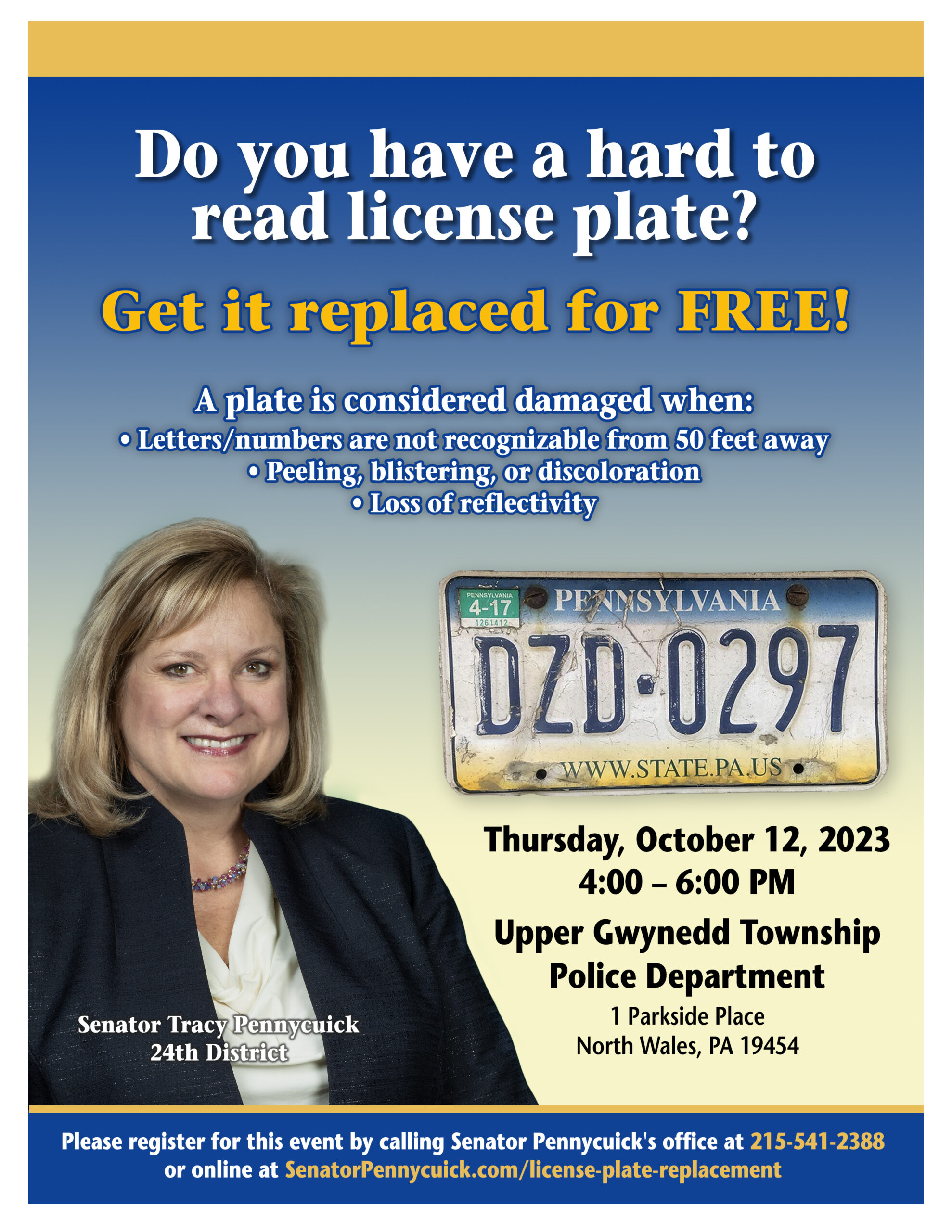 I will be hosting a License Plate Replacement event on Thursday, October 12 from 4:00pm to 6:00pm at Upper Gwynedd Township Police Department. Need a new license plate? Register NOW!
Teletown Hall Meeting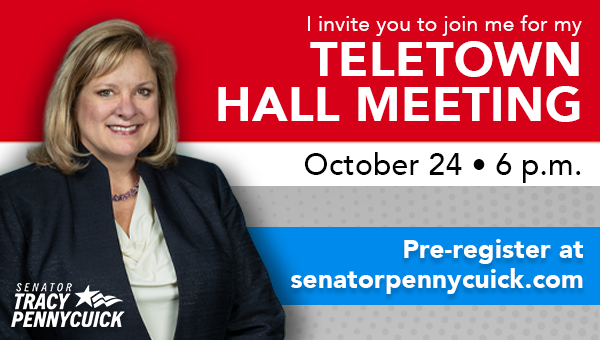 Please join me for my upcoming Tele-Town Hall meeting on Tuesday, October 24 at 6:00pm. This is a great opportunity to discuss state-related issues and voice your opinions on public issues right from the comfort of your own home. I look forward to connecting with you! Register NOW!
Mobile Office Hours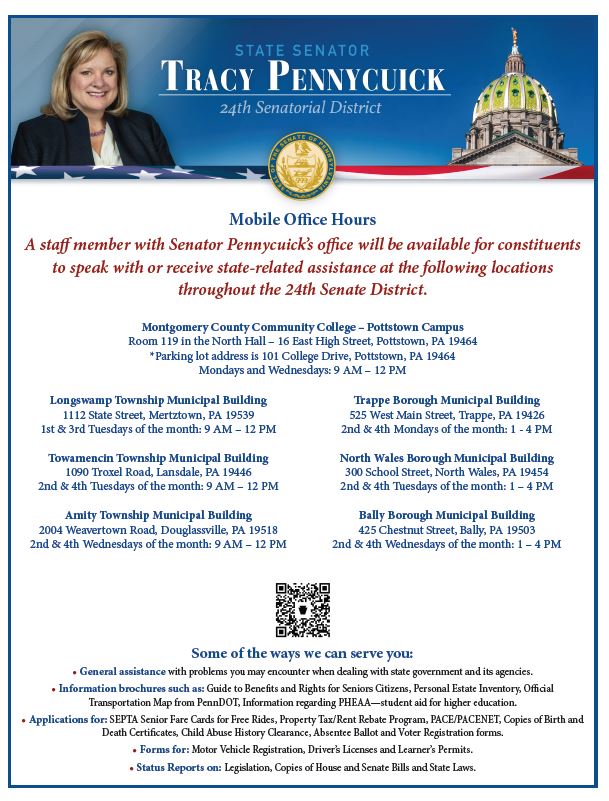 Proposed Amendments to the National Emissions Standards for Hazardous Air Pollutants for Coke Ovens
The Pennsylvania Senate Republican Caucus recently sent a letter to the U.S. Environmental Agency to express our significant concern that the U.S. Environmental Protection Agency's (EPA) proposed amendments to 40 CFR Part 63 Subparts CCCCC and L will adversely impact Pennsylvania's steel industry, the 120,000 family-sustaining jobs that the primary steel industry supports, and the $55.3 billion in economic output annually added to Pennsylvania's economy. The importance of maintaining domestic coke oven batteries— which are essential in producing the high-quality coke needed for the production of new steel—cannot be overstated. While we recognize the importance of reducing emissions, our ability to produce steel in the United States from domestically mined resources is also critical for economic security, national security, and national defense.
The Economic Impact of the Steel Industry in Pennsylvania
Maneuver By Gov. Shapiro Changes Motor Voter Process Without Your Input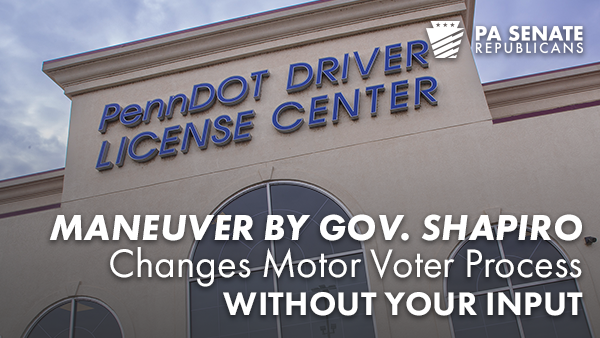 A recent maneuver by Gov. Shapiro has immediately changed your experience at PA Driver License Centers from an "Opt In" to an "Opt Out" motor voter registration process, when a new application or renewal of your driver's license is processed. This motor voter registration change was a unilateral decision made by the Executive Branch and without input by the General Assembly.
The truth is there is no necessary reason to make this abrupt change in our voting process. Since 1993, federal law has been in place and already required state departments of transportation to provide the opportunity for simultaneous voter registration for federal elections when applying for or renewing a driver's license and a photo ID.
Strengthening election integrity and access in Pennsylvania remains a key focus, as we firmly believe the foundation of a healthy and vigorous republic requires free, fair, and secure elections. Over the last few years, we have been actively working to address election concerns raised by Pennsylvanians from across the political spectrum, by increasing transparency, implementing a 'Zuckerbucks' ban, mandating continuous counting of ballots on election nights, and passing legislation which would implement Voter ID.
Senate Republicans are committed to continuing to look out for the millions of Pennsylvania voters who are lawfully eligible to vote, and reviewing the changes to determine the best next steps for Pennsylvanians.
Fiscal Restraint Means More Good News for PA's Financial Position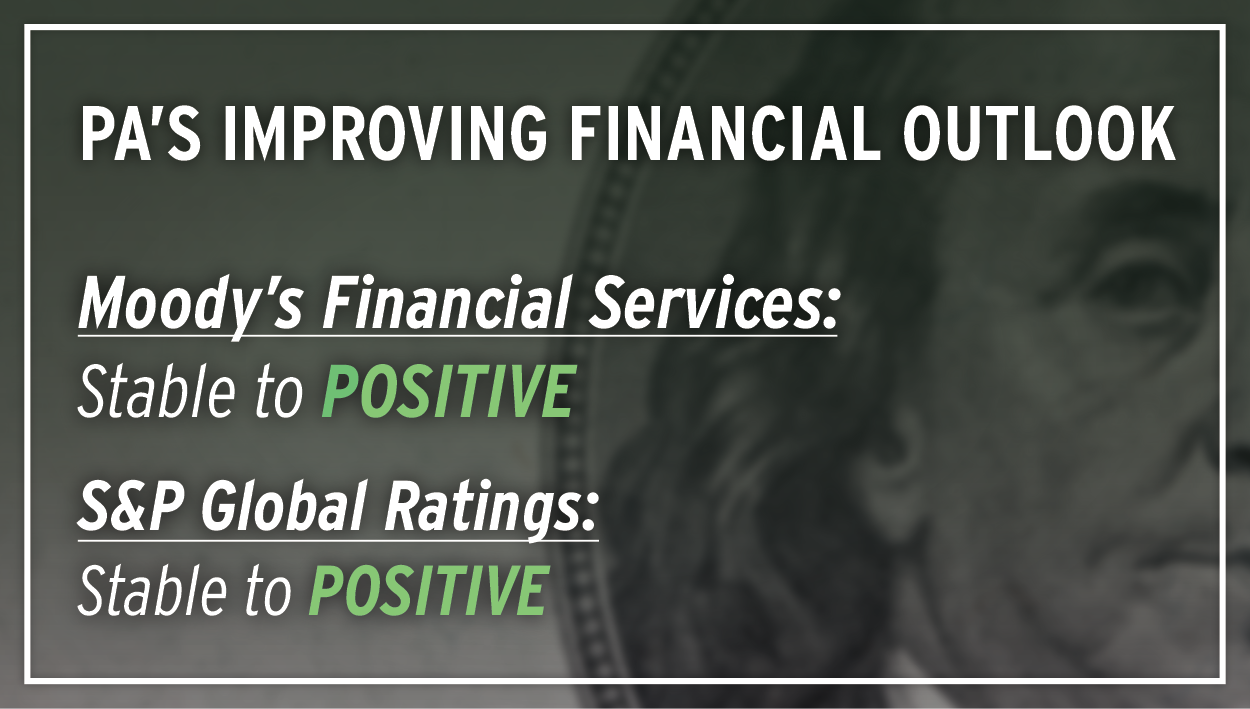 Pennsylvania has been upgraded from stable to positive regarding debts issued, according to S&P Global Ratings. The state maintains its A+ rating on its general obligation bonds.
S&P highlighted the well-established priority of repaying debts and adding to the Rainy Day Fund as reasons for the improved rating. My Republican colleagues in the Senate and I knew these efforts would benefit the state and its residents, which is why we insisted on making the responsible decision even as others wanted to spend the money we had and even take on additional debt.
This promising news follows a similarly encouraging rating improvement by Moody's Investor Services when it recently revised the state's financial outlook from stable to positive.
Look Out for Surprise Hotel Fees, Larger Bills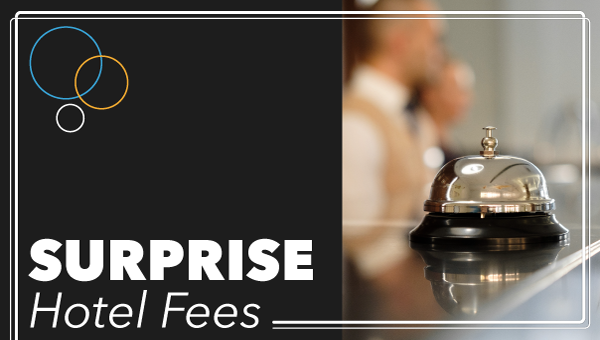 As a way to win business, some hotels have employed practices like "drip pricing," which is when fees are gradually disclosed to consumers as they go through the online booking process. Customers are lured to the hotel or online travel agency with a competitive rate and don't know the actual cost until the final page of the online booking process – or not even until they check in at the hotel.
People deserve to have access to accurate pricing upfront so they can make appropriate decisions for their budget. However, Choice Hotels – which owns Quality and Comfort hotels – was making that nearly impossible.
Pennsylvania, as well as a handful of other states, reached a settlement with Choice. The company has now committed, by the end of this year, to prominently disclosing the total price of a hotel stay, including room rate and all other mandatory fees, on the first page of its booking website as part of the total room rate.
Apply Now to Enhance Pennsylvanians' Safety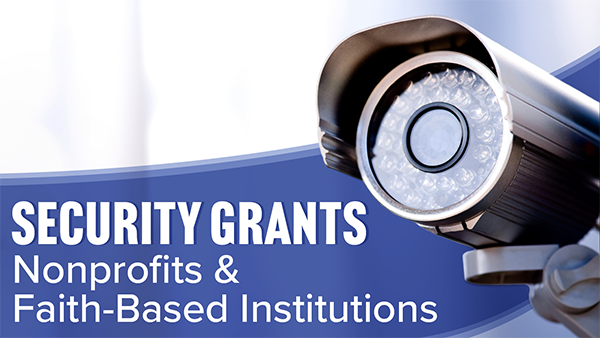 Because of legislation the Senate supported, $5 million is available in nonprofit security grants and applications will be accepted until Tuesday, Oct. 10, at 11:45 p.m.
Eligible applicants must be a nonprofit based in Pennsylvania and serve individuals, groups or institutions that are included in a bias motivation category, such as religion, sexual orientation, race, disability and gender.
Grants can be used for the purchase of equipment and security-related technology, trainings, threat assessments and specialty-trained canines. Learn more and apply here.

If you are not already subscribed to this newsletter please sign up here.