In this Update:
2024 State Business Tax Climate Index
Pennsylvania College of Technology Visit
Scam Jam Event
Financial Aid Webinar
LIHEAP Funds
Will For Heroes
Litter Hawk Youth Award Program
Commonwealth Court Rules Against RGGI, Higher Energy Costs
Senate Passes Bill to Fight Opioid Epidemic
How Can I Improve This E-Newsletter?
Grants Available to Organizations Benefitting Veteran Employment
Funding to Improve Local Transportation and Pedestrian Safety
Paid Government Internships Available for Undergraduates
Turn Those Clocks Back This Weekend
---
2024 State Business Tax Climate Index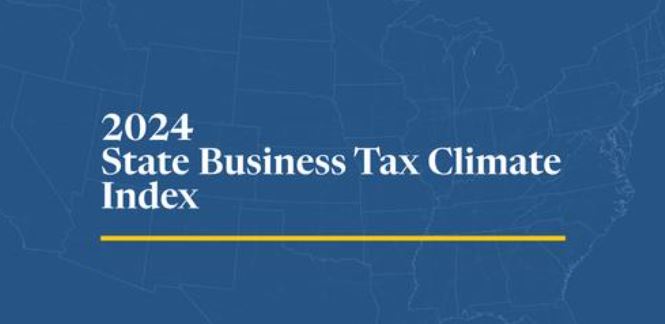 Good news for the PA Economy, Tax Foundation has found that Pennsylvania's business tax climate is steadily improving, now ranked 31st nationally. We still have a long way to go, but it's clear that reforms championed by the PA Senate Republicans, like reducing our highest in the nation CNI rate, is helping to improve our business climate.
I will continue to support efforts to make Pennsylvania more competitive, especially for small businesses, and reform our antiquated tax code. Increasing the Commonwealth's NOL carryover limit is a critical next step to ensuring Pennsylvania is a place that businesses want to invest and grow.
2024 State Business Tax Climate Index | Tax Foundation
Pennsylvania College of Technology Visit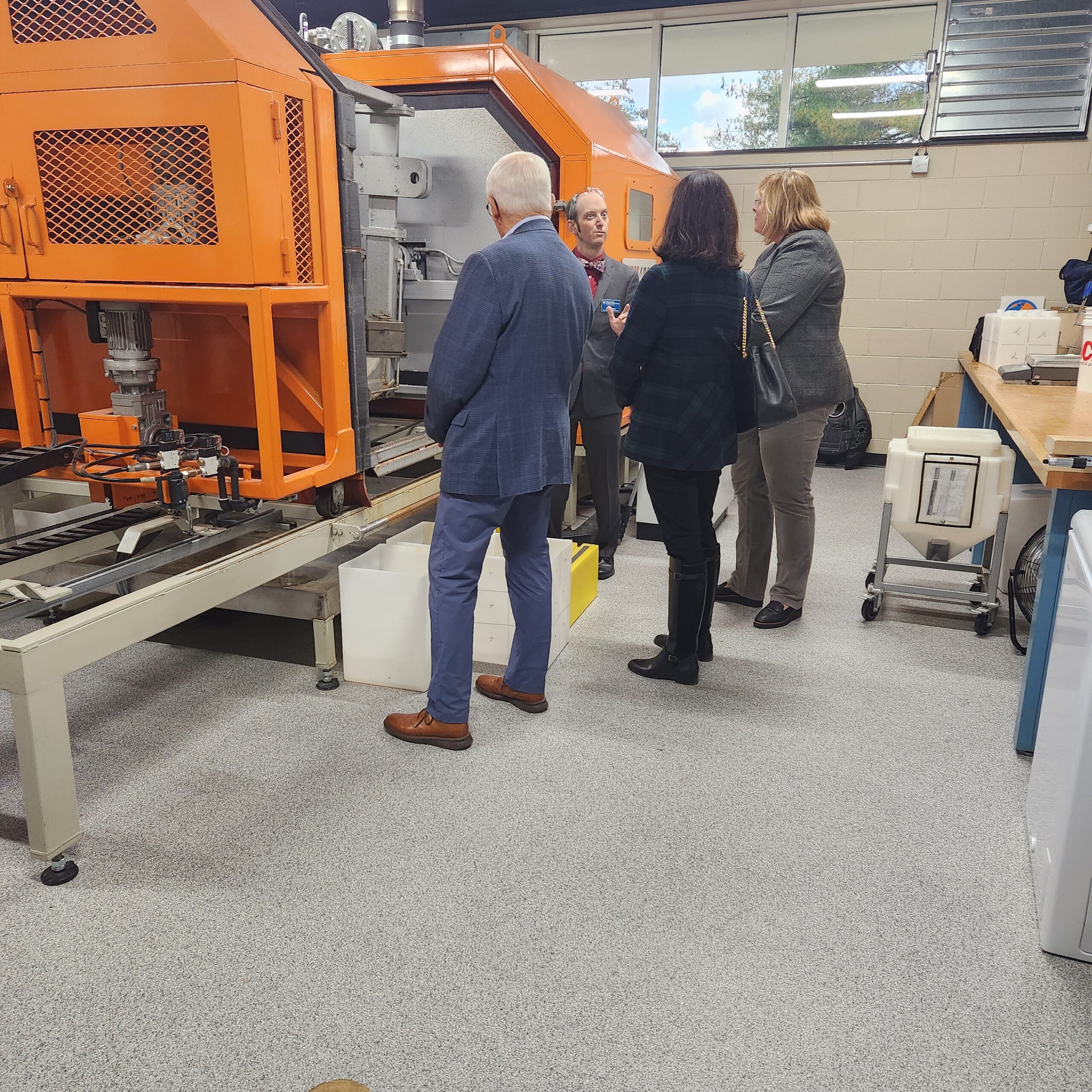 Recently, I got the opportunity to join my fellow Senate colleagues, Senator Gene Yaw and Senator Kristin Phillips-Hill on a tour of Pennsylvania College of Technology to learn more about the forward-thinking lineup of programs they offer to students that lead to family-sustaining careers.
Penn College ranks among the best colleges in the U.S. and is ranked #1 in Most Innovative Schools and in Best Undergraduate Teaching (tie).
This visit allowed Penn College to showcase their commitment to not only to career and technical education but their student's overall success. Well done!
Scam Jam Event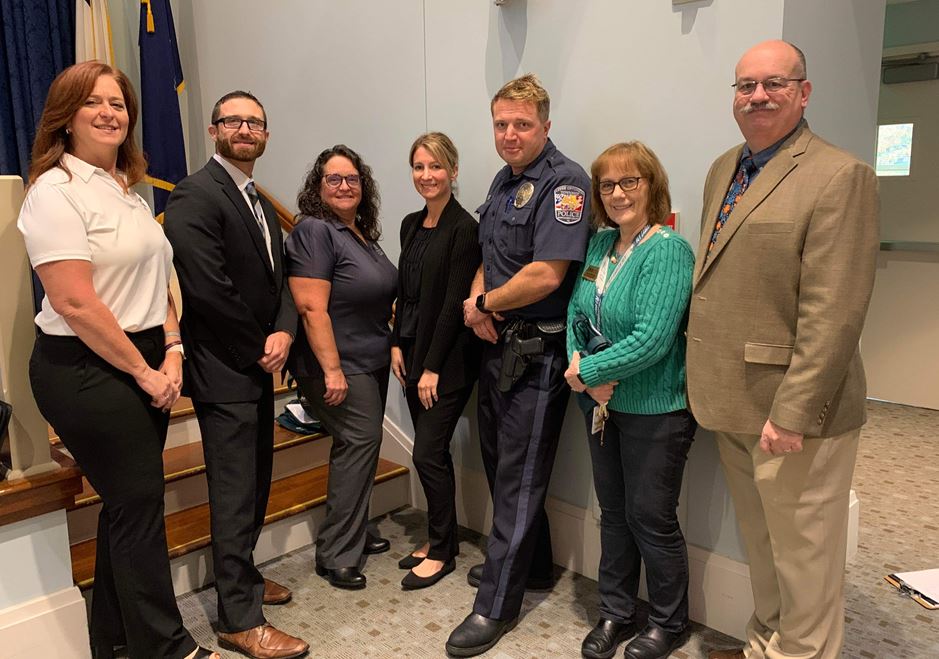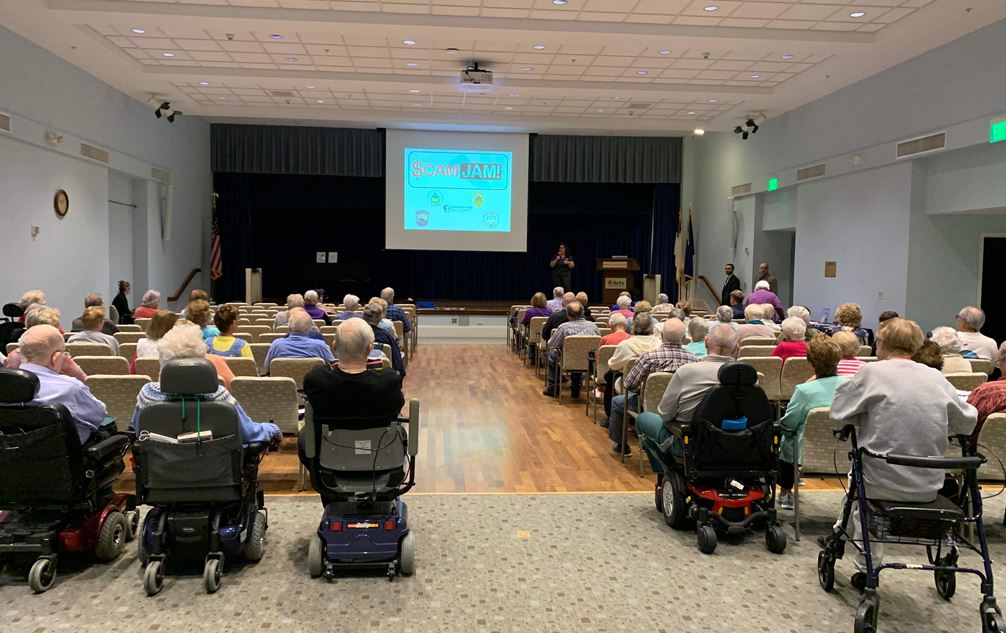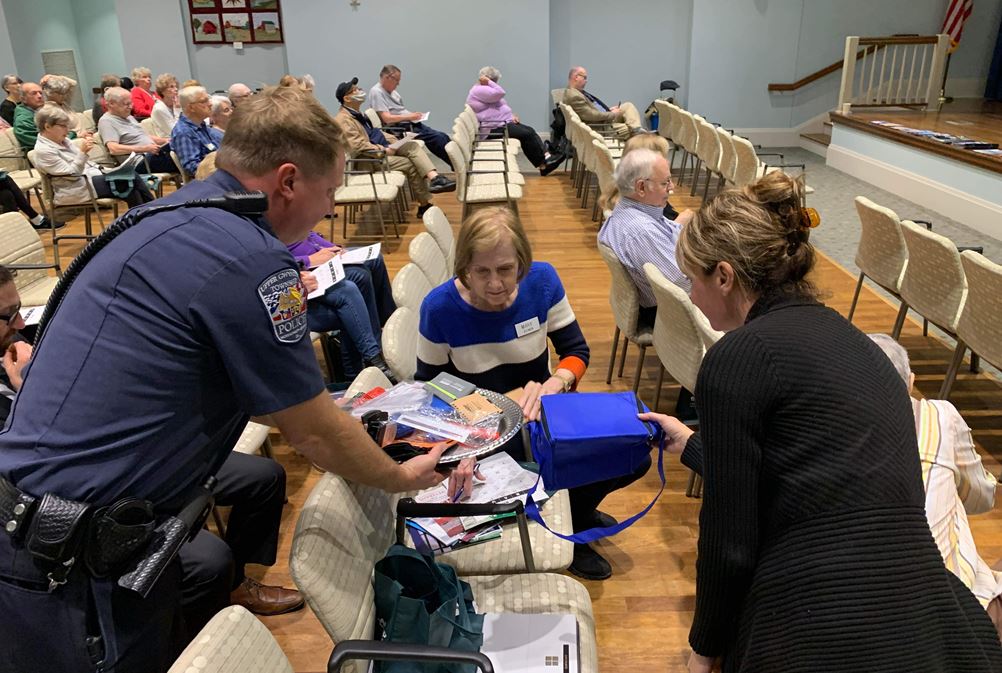 Our Scam Jam event this week was incredibly informative! We heard directly from the resources that work to protect us.
Thank you to PA Banking and Securities, Pennsylvania Office of Attorney General, Montgomery County District Attorney's Office and the Upper Gwynedd Police Department for sharing stories and tips for identifying and combatting fraud.
Number one tip, "When in doubt, take time to check it out, before taking any action." Everyone is susceptible!
Additionally, a great big thank you to Brittany Pointe Estates for being a gracious host for our event.
Financial Aid Webinar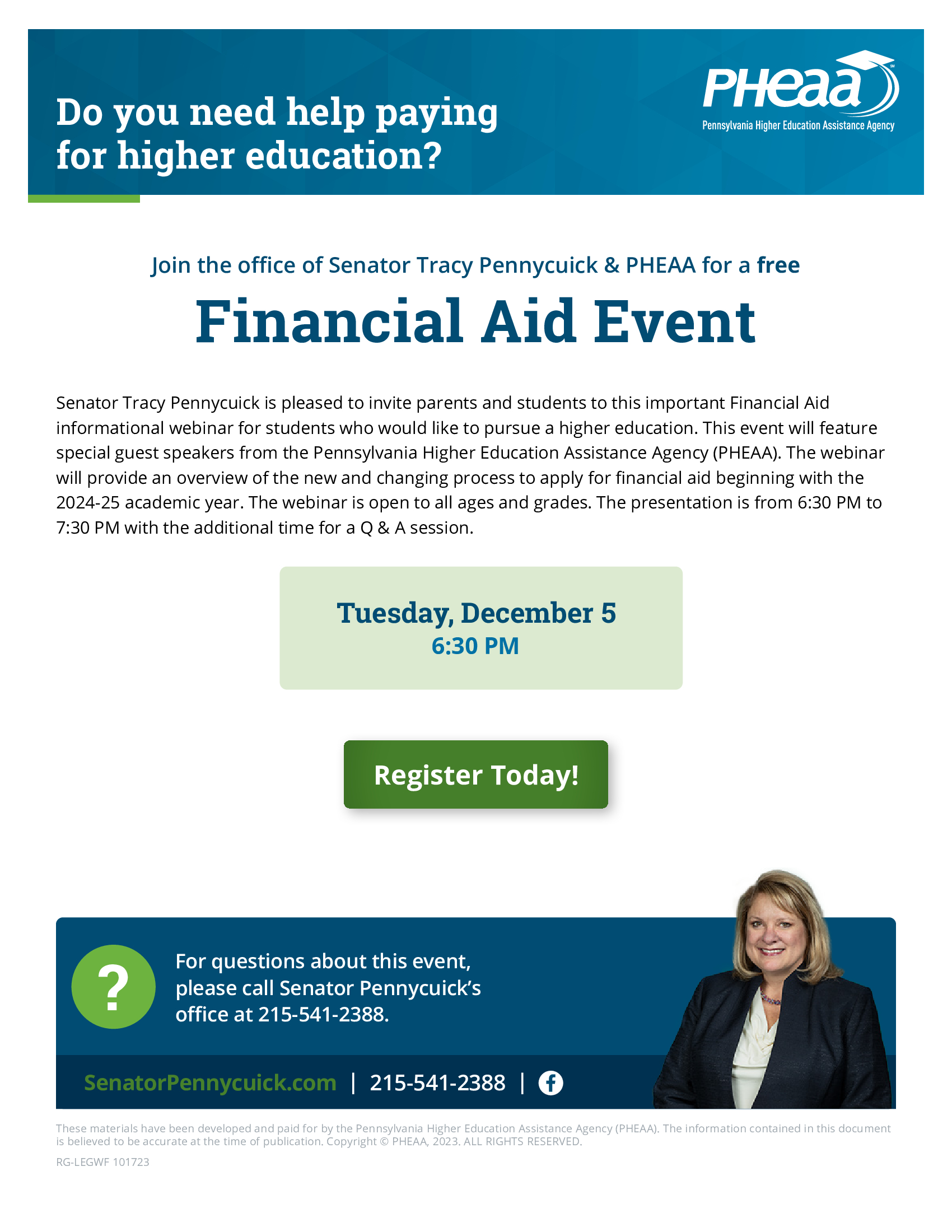 LIHEAP Funds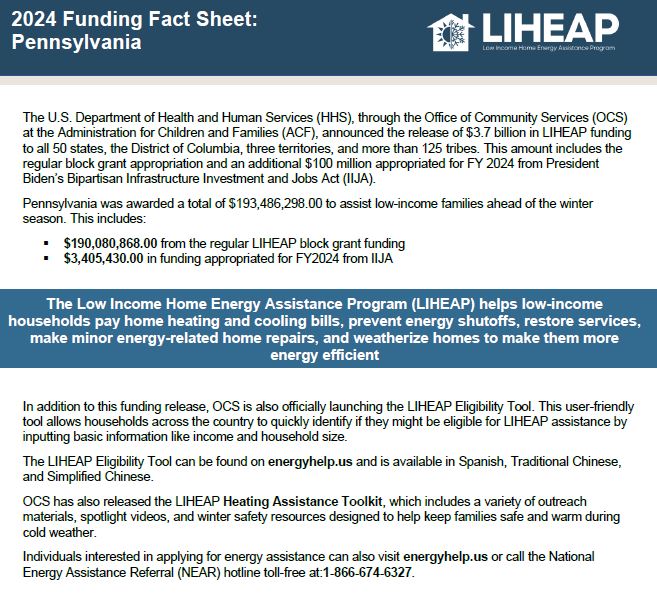 Recently the U.S. Department of Health and Human Services (HHS), through the Administration for Children & Families (ACF), announced nearly $3.7 billion in Low Income Home Energy Assistance Program (LIHEAP) funds to help lower heating costs for American families this winter. The federal funding announced is a combination of regular appropriations by Congress, an additional $2.5 billion provided in the Continuing Resolution, as well as an additional $100 million supplement that was passed as part of the President Biden's bipartisan infrastructure bill, the Infrastructure Investment and Jobs Act (IIJA).
Additionally, HHS is excited to announce the new LIHEAP eligibility tool. The new user-friendly LIHEAP eligibility tool allows households across the country to quickly identify if they might be eligible for LIHEAP assistance by inputting basic information like income and household size. The LIHEAP eligibility tool is available in English, Spanish, traditional Chinese and simplified Chinese. Individuals interested in applying for energy assistance can also visit energyhelp.us or call the National Energy Assistance Referral (NEAR) hotline toll-free at 866-674-6327.
Will For Heroes
Litter Hawk Youth Award Program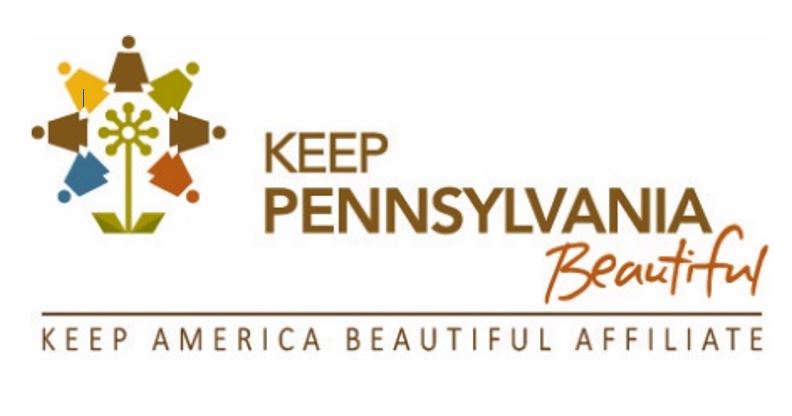 Keep Pennsylvania Beautiful is announcing the Litter Hawk Youth Award Program, a recognition program for students in Kindergarten through 6th Grade, who complete a project specific to their grade level. Kids can participate individually or as part of a lesson initiated by schools, home-schools, scout troops, 4-H clubs, environmental clubs or other organized groups.
The Litter Hawk Youth Award Program is a way for kids to share their hope, optimism and concerns about litter and inspire others to care for their communities through art, words or video. In coordination of the release of the revision of Keep Pennsylvania Beautiful's popular Open your Eyes to Litter series of books for grades K through 6, the theme is: Open Your Eyes to Litter – Show Us What You See. Projects include:
Grades Kindergarten through 4 – Poster
Grades 5 – Essay
Grade 6 – Video
First and second place will be awarded prizes in each grade level. All participants will receive recognition of participation. Deadline to participate is January 31st. Winners will be announced in May in coordination with a display of winning entries at the PA State Capitol Building.
The Litter Hawk Youth Award program was created with funding provided by the Pennsylvania Department of Environmental Protection. For more information, downloadable promotional posters and an entry form, visit here. Additional questions can be answered by Stephanie Larson at slarson@keeppabeautiful.org or 724-836-4121 ext. 104.
Commonwealth Court Rules Against RGGI, Higher Energy Costs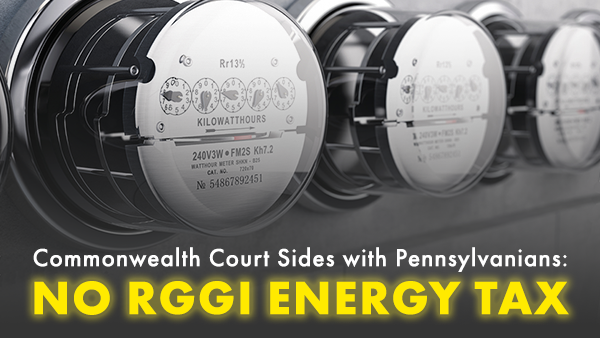 Pennsylvanians will be shielded from higher electricity bills because the Commonwealth Court ruled against imposing the Regional Greenhouse Gas Initiative (RGGI) carbon tax.
The ruling supported the Senate Republican perspective that RGGI is a tax on energy. It says: "Stated simply, to pass constitutional muster, the Commonwealth's participation in RGGI may only be achieved through legislation duly enacted by the Pennsylvania General Assembly."
Instead, we want to focus on efforts to ensure there is sufficient power to meet the demands of customers while avoiding risks of blackouts, restrictions on energy usage and increased prices.
Senate Passes Bill to Fight Opioid Epidemic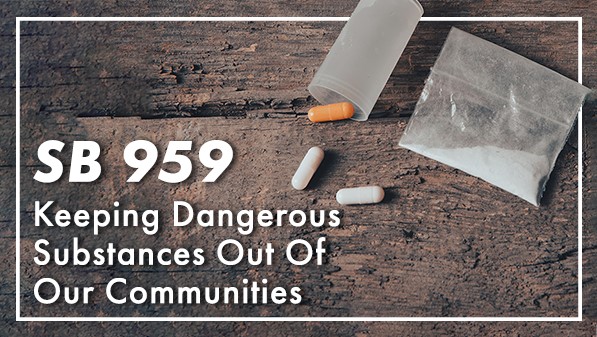 The Senate recently passed legislation aimed at keeping up with the rapid introduction of new drugs to commonwealth communities. It would be a significant step toward ensuring dangerous substances don't slip through the cracks into our communities without being controlled.
Senate Bill 959 would enable faster prosecution by allowing Pennsylvania to automatically follow the federal government's Drug Enforcement Administration classification for drugs. Drug traffickers constantly update these chemical compounds, and Pennsylvania scheduling has struggled with inefficiency. Automated scheduling will save the lives of our loved ones and more effectively fight the effects the opioid epidemic has on our communities.
As the bill would only apply to new controlled substances, it would not impact Pennsylvania's scheduling of cannabis or its availability for medical marijuana patients.
How Can I Improve This E-Newsletter?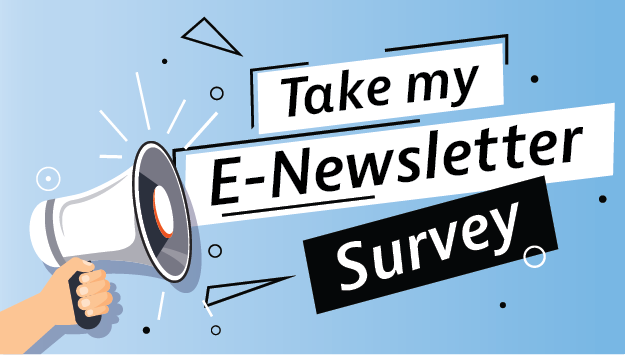 One of my goals as a state senator is to provide useful information to constituents in ways that are convenient for them. I would like to know if you find my e-newsletter updates useful.
Please take this short survey to share your thoughts about how to make the e-newsletters as beneficial as possible.
Grants Available to Organizations Benefitting Veteran Employment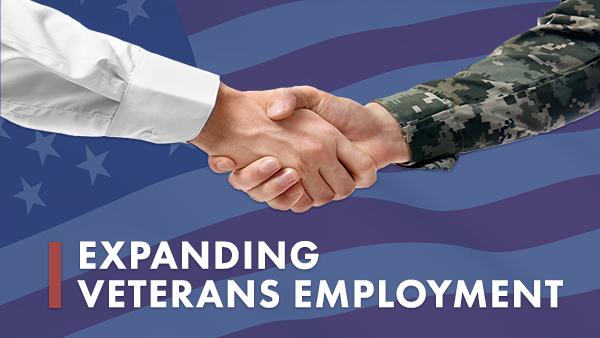 To help veterans as they transition from serving our country to resuming civilian life, funding is available for organizations that connect veterans with jobs.
The grant opportunity is designed to assist veterans who have received a discharge other than dishonorable, members of the reserves and guard, and spouses of veterans and service members in securing employment.
Applications for the Veterans Employment Grant Program must be submitted by Wednesday, Nov. 15, at 4 p.m. Learn more and apply online here.
Funding to Improve Local Transportation and Pedestrian Safety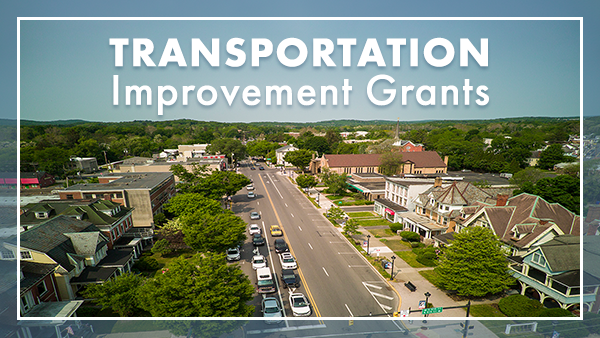 Grants are available to municipalities, businesses and other organizations to improve local transportation and pedestrian safety. The funding aims to ensure a safe and reliable system of transportation is available to Pennsylvania residents.
Funding for priority investments is available through the Pennsylvania Department of Transportation's Multimodal Transportation Fund. Apply online by Monday, Nov. 13, at 4 p.m.
Paid Government Internships Available for Undergraduates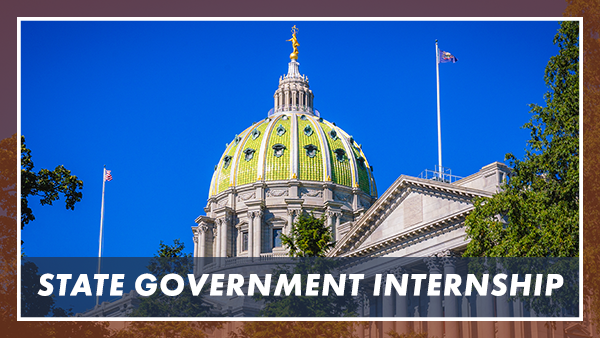 Paid internship opportunities with state executive agencies are available for undergraduate college students interested in politics and government through the James A. Finnegan Fellowship Foundation.
Students who want to apply for the fellowship need to submit an essay between 1,500 and 2,500 words about their opinions for the Pennsylvania Award for Student Success (PASS) Program, which would offer students in struggling schools grants to explore other educational opportunities.
Essays and other materials must be submitted to the foundation by Jan. 26, 2024. Find more information and the application here.
Turn Those Clocks Back This Weekend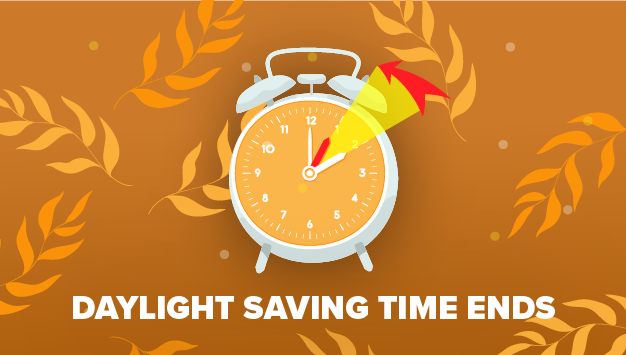 Daylight saving time will end at 2 a.m. on Sunday, Nov. 5, so Pennsylvania residents should turn their clocks back one hour before going to bed on Saturday night.
Biannual time changes can be a great reminder to check or change the batteries in smoke detectors and carbon monoxide alarms. Smoke detectors and carbon monoxide alarms should be replaced every 10 years and located near bedrooms and on each level of the residence.

If you are not already subscribed to this newsletter please sign up here.