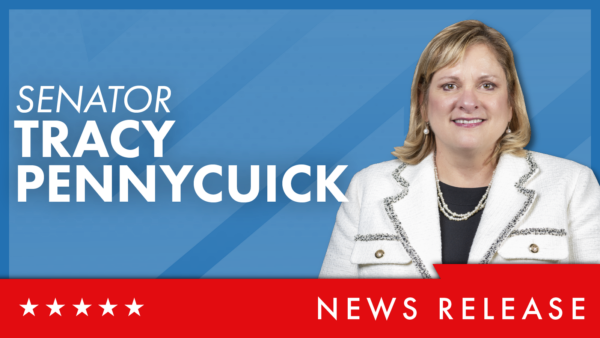 HARRISBURG – In recognition of her longstanding advocacy and expertise on Veteran issues, State Senator Tracy Pennycuick (R-24) has been appointed to the Southeastern Veterans' Center Advisory Council to help ensure area veterans receive the care and support they need.
Pennycuick was tapped by Senate President Pro Tempore Kim Ward (R-39) to join the council, which advises the Pennsylvania Adjutant General on the management, operation and the adequacy of facilities and services at state veterans' homes.
"As a U.S. Army combat veteran and former county veterans affairs director, the welfare of our senior veterans is a heartfelt concern of mine, and I am grateful to have this opportunity to serve my fellow veterans," said Pennycuick. "I am excited to work with my council colleagues to ensure that residents receive the dignified care that they deserve."
Pennycuick's extensive military and veteran related experience made her a prime candidate for inclusion on the council. A 26-year combat veteran, retiring at the rank of Lieutenant Colonel, Pennycuick previously served as the Director of the Montgomery County Veterans Affairs office, where she routinely fought for veterans' rights and benefits. In the General Assembly, she has led on veteran-related issues, including suicide prevention, disabled veteran property tax relief and healthcare reform. Currently, she serves as Vice Chair of the Senate Veterans Affairs and Emergency Preparedness committee.
One of six state veterans homes operated by the Department of Military and Veterans Affairs is located in Spring City, Chester County and provides residents with the care and support they need in order to live an active and healthy life with as much independence as possible.
All state veterans' homes offer levels of care tailored to the specific health needs of residents and are supplemented with an array of clinical services that include: medical, clinical and nursing services; drug and nutritional therapy; rehabilitative services such as physical therapy, occupational therapy and recreational therapy; dental services and social services.
The advisory council includes members appointed by the governor, legislative leaders and residents of the veterans' home.
CONTACT: Lidia Di Fiore ldifiore@pasen.gov (215) 541-2388