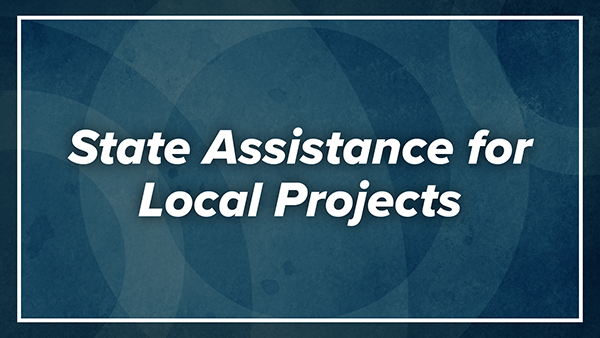 HARRISBURG – Sen. Tracy Pennycuick (R-Montgomery/Berks) and Rep. Donna Scheuren (R-Montgomery) announced today the awarding of several Commonwealth Financing Authority (CFA) grants that they helped acquire in their districts.
"These grants are not one-time investments of specific projects; they lay the foundation to maintaining and developing our community for years to come," Scheuren said. "Congratulations to each award recipient and the various projects they will soon undertake. I look forward to seeing these funds come to life. These investments ensure that this district will continue to thrive and be a great place to live and raise a family."
"It's important to secure funding for critical local projects that improve our communities," Pennycuick said. "These grants will help preserve local history, promote outdoor recreation and maintain our parks. The funding will ensure this work gets done while easing the burden on local taxpayers."
Upper Frederick Township has received $100,000 for the restoration and upgrade of the Historic Upper Frederick Township Church School. The proposed project will restore and renovate the building for community use and make it compliant with the Americans with Disabilities Act with an emphasis on the restoration of the historic integrity of the building.
Upper Frederick Township also received over $67,000 for playground upgrades at the community park. The project will replace old and outdated playground equipment and feature new structures for children ages 2 to 5 and ages 6 to 12.
Douglass Township has received over $56,000 for the purchase of a tractor with several attachments, including a loader, backhoe, box blade, rotary cutter, post hole digger, root grapple, and a stump grinder. This is to be used at township's parks and open spaces, including Douglass Park.
CFA grants are funded through the distribution of Pennsylvania gaming revenues to support projects throughout the Commonwealth that benefit public interests and improve communities.
CONTACT: Lidia Di Fiore ldifiore@pasen.gov (215) 541-2388 (Sen. Pennycuick)
Rene Morrow rmorrow@pahousegop.com (610) 323-3289 (Rep. Scheuren)