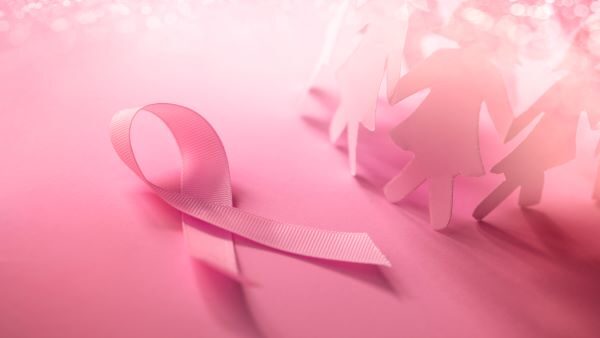 HARRISBURG – A Senate Resolution sponsored by Sen. Tracy Pennycuick (R-24) designates March "Triple-Negative Breast Cancer Awareness Month" in Pennsylvania, aiming to promote greater education and awareness for this aggressive form of breast cancer.
"Breast cancer is the second-leading cause of cancer death among women in the United States and triple-negative breast cancer accounts for up to 20% of all diagnosed invasive breast cancer cases," Pennycuick said. "Due to its aggressive behavior, triple-negative breast cancer grows quickly and is more likely to have spread at the time it is found. That's why promoting triple-negative breast cancer education is so important."
More than 53,700 new breast cancer cases nationwide in 2019 were triple-negative breast cancer, with higher prevalence among younger women, Black and Hispanic women, women with type 2 diabetes or carrying excess weight in the abdomen area and those with BRCA1 mutations.
"The PA Breast Cancer Coalition applauds Senator Pennycuick for designating March as Triple-Negative Breast Cancer Awareness Month in Pennsylvania, shining a spotlight on this aggressive form of the disease that affects 1 in every 5 women diagnosed," said PBCC President and Founder Pat Halpin-Murphy. "We are honored to work with the Senator on Senate Bill 8 for no-cost breast cancer screening and testing, and we are proud to support triple-negative breast cancer researchers right here in Pennsylvania through the PBCC Research Grants Initiative."
Triple-negative breast cancer cells do not contain the three key receptors that medicines typically target in other types of breast cancers. The limited therapies available specifically addressing the management of triple-negative breast cancer have made treating this disease a challenge for clinicians.
Recently, Pennycuick spoke on the senate floor to bring great awareness to this aggressive form of cancer. Individuals diagnosed with metastatic Triple Negative Breast Cancer have a less than 30% chance of surviving past five (5) years.
Pennycuick co-sponsored Senate Bill 8, a first-of-its-kind in the nation comprehensive breast cancer screening bill passed by the Senate this month.
CONTACT: Lidia Di Fiore ldifiore@pasen.gov (215) 541-2388