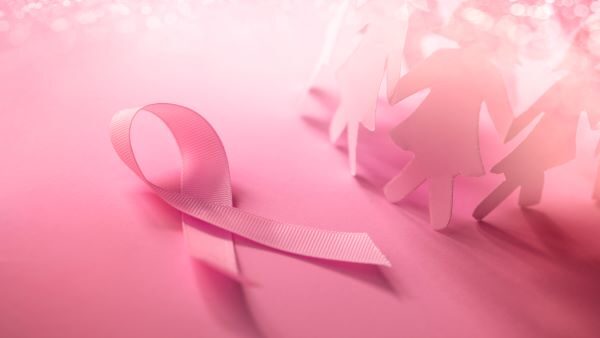 By: Senator Tracy Pennycuick (R-24)
Three of the scariest words in the English language are spoken thousands of times a day in a doctor's office across the country, "you have cancer". This year more than 12,000 Pennsylvanian women will hear these words as they are diagnosed with breast cancer. Some of whom are our friends, family members, neighbors, coworkers – perhaps even ourselves.
Breast cancer continues to be the second cause of death in women. Triple-negative breast cancer specifically, accounts for up to 20% of all diagnosed invasive breast cancer cases, affecting about 13 in 100,000 women each year. It is also one of the most challenging breast cancers for clinicians to effectively treat.
More than 53,700 new breast cancer cases nationwide in 2019 were triple-negative breast cancer, with higher prevalence among younger women, Black and Hispanic women, women with type 2 diabetes or carrying excess weight in the abdomen area and those with BRCA1 mutations.
Because of the cancer's prevalence, I introduced a Senate Resolution to designate March 2023 as, "Triple-Negative Breast Cancer Awareness Month" in Pennsylvania, in efforts to promote awareness surrounding this aggressive form of breast cancer. So aggressive that it quickly grows and is likely to have spread by the time it is found. That's why promoting triple-negative breast cancer awareness is so important.
There has been no greater ally in the fight against breast cancer than the President and Founder of the PA Breast Cancer Coalition, Pat Halpin-Murphy. I have worked with her, on various breast cancer measures, one being including the passage of Senator Kim Ward's Senate Bill 8, an historic measure that breaks down financial barriers for early breast cancer detection.
Through the PA Breast Cancer Coalition's leadership and support, Pennsylvania continues to lead the nation in triple negative breast cancer research through their Research Grants Initiative. Each year, the PBCC offers $100,000 research grants to scientists working to find the cause of and cure for breast cancer as well as improved treatments.
Triple-negative breast cancer cells are tough to treat since they do not contain the three key receptors that medicines and therapies typically target in other types of breast cancers. The limited therapies available specifically addressing the management of triple-negative breast cancer have made treating this disease a challenge for clinicians, making this research vitally important.
My advocacy journey began when my mother, grandmother, aunt, and cousins were delivered with this news. Getting involved and advocating for women like those in my family is personally rewarding.
There is no substitute for catching cancer early. Early detection of cancer can greatly increase the likelihood of positive treatment outcomes. When cancer care is delayed or inaccessible there is a lower chance of survival and greater probability of complications. Overall, 77% of women who have triple negative breast cancer are alive five years after diagnosis.
Not only do I encourage those reading to get tested but to also help advocate for all women. Whether you enroll as a volunteer, act as a support system for those going through treatment, you can make an impact in the fight against breast cancer.
So let's find a cure now…so our daughters don't have to.
CONTACT: Lidia Di Fiore ldifiore@pasen.gov (215) 541-2388