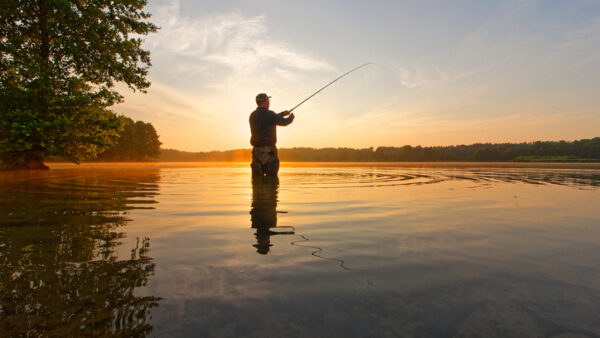 HARRISBURG – The Senate today unanimously approved legislation sponsored by Sen. Tracy Pennycuick (R-24) to make it easier for disabled veterans to obtain free Pennsylvania fishing licenses.
"The current process puts needless bureaucracy between disabled veterans and the peace and tranquility of Pennsylvania's waterways," Pennycuick said. "Providing free fishing licenses to disabled veterans is a way to show our appreciation for their service and sacrifice. Let's go the extra step and make the process as easy as possible."
Currently, veterans with a 100% permanent disability determination from the U.S. Department of Veterans Affairs (VA) can receive free lifetime fishing licenses. Disabled veterans with a 100% disability determination also receive free licenses but must apply for them on an annual basis.
Senate Bill 411 would remove the annual fee and application requirements and allow all disabled veterans with a 100% disability determination – whether or not it is a permanent determination – to purchase free lifetime fishing licenses.
This bill also implements changes to Title 30 to combine annual license provisions covering Pennsylvanians serving in a reserve component of the armed forces with those serving in the PA National Guard, streamlining the statute. The measure also removes the overseas requirement for a National Guard or reservist member to qualify for a reduced fee license.
The bill now moves to the House of Representatives for consideration.
Senator Pennycuick's remarks on SB 411.
CONTACT: Lidia DiFiore (215) 541-2388