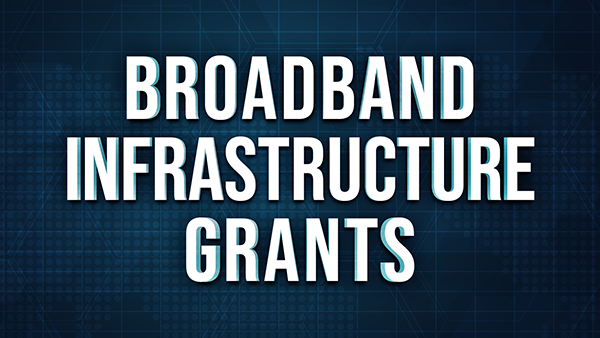 HARRISBURG – The Pennsylvania Broadband Development Authority is accepting applications for grants to increase access to reliable, high-speed internet across the commonwealth, Sen. Tracy Pennycuick (R-24) and Sen. Kristin Phillips-Hill (R-28) said today.
The federally funded Broadband Infrastructure Program will provide a total of $200 million in competitive grants for projects that target locations without access to reliable 25/3 Mbps service, the senators said. Eligible applicants include municipalities, businesses, nonprofits and economic development organizations.
"Reliable broadband is not a luxury, it's a necessity for so much of what we do at home and at work," said Pennycuick, who chairs the Senate Communications and Technology Committee. "It's critical for schools, hospitals and businesses, as well as for families trying to stay connected. I encourage eligible entities in underserved communities to apply for this assistance."
"The availability of these grants will help us close the digital divide and connect more Pennsylvanians to high-speed internet in an efficient manner that respects the taxpayers who fund this assistance," said Phillips-Hill, who serves on the 11-member authority board. "We've spent considerable time laying the groundwork for a well-planned push to increase access to broadband, and now we can identify and support projects that will benefit the communities that need it most."
The program will fund extensions of existing last-mile cable modem and fiber-to-the-premise broadband networks as well as large-scale regional projects that can transform broadband availability by serving large numbers of eligible addresses.
The Pennsylvania Broadband Development Authority, created by legislation passed by the General Assembly in 2021, has a frequently asked questions page and broadband service map to assist prospective applicants. The map shows broadband serviceable locations and community anchor institutions across the commonwealth. The locations are categorized into served, underserved and unserved layers.
The grant application period closes July 10, 2023.
CONTACTS: (Sen. Pennycuick) Lidia Di Fiore
(Sen. Phillips-Hill) Kiersten Laird