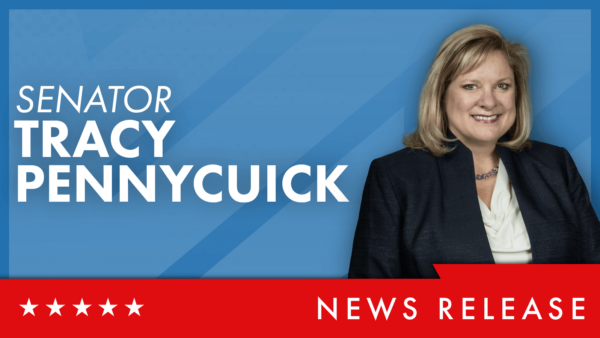 HARRISBURG – Sen. Tracy Pennycuick (R-24) and Sen. Jimmy Dillon (D-5) have introduced legislation to strengthen notification requirements for data breaches and provide affected citizens with free credit reports and monitoring for six months and one year, respectively.
"Everyday, bad actors are attempting to steal sensitive data from organizations all across the Commonwealth," Pennycuick said. "Cybercrime is always evolving, creating new victims and hardships, and state law hasn't kept up to protect those who fall victim at no fault of their own. Our bill will help Pennsylvania families monitor and recover in the event of a data breach, helping to secure their finances and peace of mind"
Senate Bill 824 requires businesses and organizations to notify the Attorney General when a data breach impacts more than 500 individuals. Those affected will be offered access to a free credit report once a month for six months following notification and credit monitoring services for one year.
"We're taking action to strengthen the security of Pennsylvanians' personal information," said Dillon. "Our bill ensures accountability for financial institutions, healthcare providers, and retailers by requiring them to cover the costs of credit report access and monitoring services after a data breach. We're empowering victims with essential resources to monitor finances, regain security, and navigate cyber threats."
"Victims of cybercrime and identity theft are already dealing with emotional and financial hardship. They need to have services in place not only to monitor their financial accounts and credit, but also to restore their peace of mind," Pennycuick said.
The bill now heads to the Senate Communications and Technology Committee for consideration.
CONTACT: Lidia DiFiore