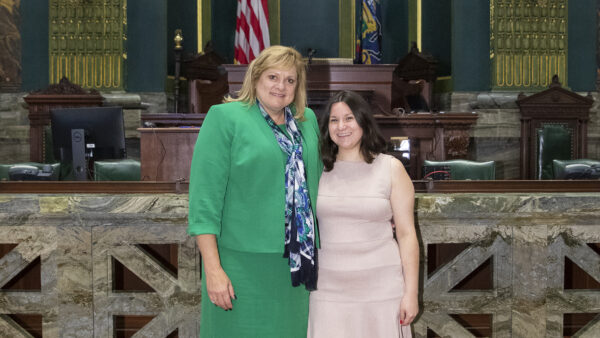 HARRISBURG – Senator Tracy Pennycuick (R-24) this week recognized Summer Intern, Giana DePaul, on the Senate floor. Giana is a Senior at Liberty University, a private Baptist University in Lynchburg, Virginia. She is expected to graduate in December 2023 with a bachelor's degree in public policy.
In pursuit of her undergrad, she has worked as a Congressional Intern for Congressman Bob Good (VA-05). She will continue her education this summer at Standford University, where she will be attending a policy intensive program intended to instruct college students and recent graduates on the economic, political, and social aspects of United States public policy.
Upon graduation, she hopes to pursue a career in educational policy in Harrisburg. Giana has been very helpful in helping my staff with policy research, constituent responses and administrative duties.
Miss DePaul is a resident of Towamencin Township in Montgomery County.
CONTACT: Lidia Di Fiore (215) 541-2388