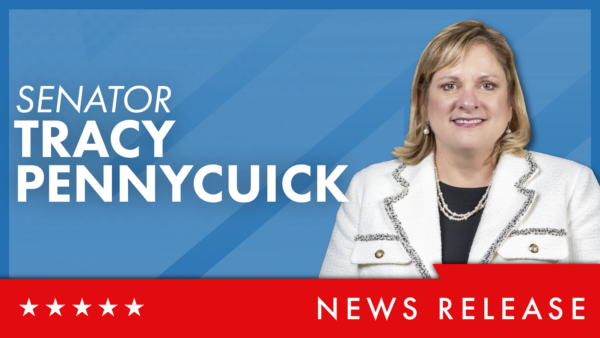 HARRISBURG – Sen. Tracy Pennycuick (R-24) and Rep. Donna Scheuren (R-147) today announced Senate passage of legislation that would clear the way for replacement of the Bergey's Mill Road Bridge in Lower Salford Township.
The Bergey's Mill Road Bridge was built in 1893 and spans the east branch of the Perkiomen Creek. It was designated as structurally deficient and closed in 2012. This legislation will allow the township to move forward with the bridge replacement by conveying a right-of-way and easements to Montgomery County.
The county will also construct 755 feet of hiking trail and scenic viewing area within Bergey's Mill Park, according to a park master trail plan.
"It's important to get this bridge replacement project completed, and I'm happy to work with Representative Scheuren to move this project forward," Pennycuick said. "The completion of this bridge is vital for the residents and visitors to Bergey's Mill Park."
"This is an exciting time for the 147th District," Scheuren said. "The Bergey's Mill Road Bridge project has been stalled for more than a decade and I am pleased to see legislation that I spearheaded is now headed to the governor's desk for signature. I want to thank the Senate for passing my bill during a summer session, and Senator Pennycuick for her advocacy as well. This will greatly benefit the residents of my district as well as the greater Montgomery County area and Senate District 24. The bridge opening was a priority of mine since first joining the House of Representatives and I am glad to see its completion is now even closer to reality for the community."
"Lower Salford Township is thankful for the efforts of Senator Pennycuick and Representative Scheuren in getting this important legislation passed," said Joe Czajkowski, Lower Salford Township Manager. "Once completed the bridge will not only make travel easier for residents in that part of the Township, but will, more importantly, lower response times for Police, Fire and EMS personnel."
The bill now heads to the governor to be signed into law.
CONTACT: Lidia DiFiore (215) 541-2388