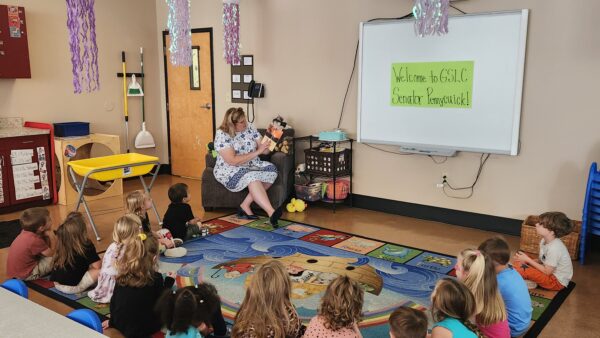 DOUGLASSVILLE – Senator Tracy Pennycuick (R-24) visited St. Gabriel's Good Shepherd Learning Center in Douglassville on National World Teachers' Day.
The center meets the developmental needs of children from 6 weeks to 12 years of age and collaborates with local organizations to provide additional activities and learning opportunities for children.
"I wholeheartedly support education," said Pennycuick. "I support all avenues that provide the fertile ground for children to grow and blossom into future leaders."
The center maintains a STAR 4 rating (highest) in the Keystone STARS program of continuous quality improvement. This quality rating system promotes quality improvement in early learning and development programs and school-age childcare. A Keystone STARS designation informs parents that their children are in a safe, respectful environment in which they are learning new things every day to support their current and future successes in school and in life.
"We all know that, above all else, education is the great equalizer and is the surest way to set children on the path of realizing their potential," said Pennycuick. "The solid foundation that a quality education builds creates a lifetime of opportunity, and I commend all of our extraordinary teachers for the great impact they have on our children."
CONTACT: Lidia Di Fiore (215) 541-2388