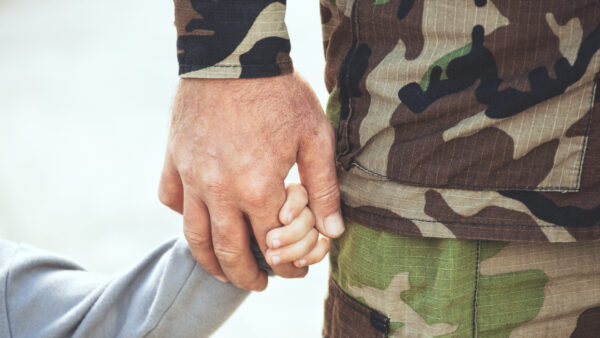 HARRISBURG – Legislation championed by Sen. Tracy Pennycuick (R-24), Rep. Milou Mackenzie (R-131) and Rep. Brian Munroe (D-144) has been signed into law making it easier for students of relocating military families to enroll in school.
"As a veteran and a mother, I understand the challenges military families face in balancing the demands of service and educating their children," Pennycuick said. "Every year, an estimated 185,000 military students move between schools, and this change will make the move less stressful and more orderly for children and parents."
Currently, students of military families that are transferring on official military permanent change of station orders are not eligible to register in classes, enroll in specialized academic programs, or submit their children's names in lotteries for charter or magnet schools until they are physically located within the district boundaries.
The delay can cause students to miss deadlines, requiring them to shift their planned courses of study, which may force them to take summer classes, or even graduate later than expected.
House Bill 1094, now Act 24 of 2023 and sponsored by Representatives Mackenzie and Munroe, will allow such families to establish residency for purposes of enrollment in the school district in which they will be residing by providing the school district with a copy of their military transfer order. This will allow them to access registration and enrollment at the same time it is open to the general population.
Pennycuick sponsored companion legislation, Senate Bill 707, in the Senate.
"I am proud to work with my colleagues in the House to advance this issue and make it easier for military children to stay on the path of academic success and, ultimately, graduation," Pennycuick added.
"I am incredibly grateful that the Governor signed my bill on advance enrollment for children of military families into law," Mackenzie said. "I am thankful to have Senator Pennycuick partner with me on this issue in the Senate. We are both deeply committed to our military families and the cause of education."
"As a Navy veteran myself, supporting our veterans and active-duty military personnel are a priority for me," Munroe said. "That is why I am so proud that my bi-partisan HB 1094 has passed both the House and Senate without a single dissenting vote. Thank you to Rep. Milou Mackenzie for being my co-prime and to Gov. Shapiro for signing Act 24 into law."
CONTACT: Matt Szuchyt (717) 787-3110